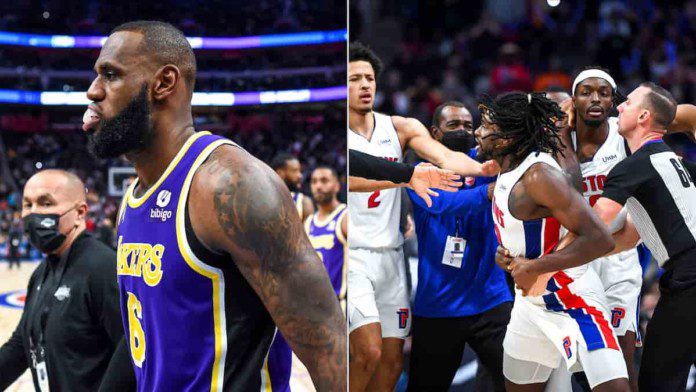 Given that LeBron James is a sure-shot star at Staples Center, it is only obvious that he is a fan favorite. However, as the 36-years-old was handed a suspension after elbowing Detroit Pistons' Isaiah Stewart, the purple and gold army surely made the latter know about their feelings when they first saw him on court practicing for the Pistons vs Lakers' most recent matchup.
Although the elbow from LeBron James was not justified, Isaiah Stewart's reaction after the incident caused a lot of chaos as he ran around the court and arena only to get his hands of LeBron in one way or the other. While the Los Angeles Lakers players were there to support their teammate yet it did not stop Stewart from shoving all personnel who stood in the way of his target. 
Also Read: "Worst 3-Point record in NBA history": Anthony Davis registers unwanted record…
Lakers Fans Boo Isaiah Stewart after appearance at Staples Center
Now as the Detroit Pistons made their way, into the Staples Center for the most recent clash of Pistons vs Lakers, fans at Staples Center welcomes the particular player in their own way. After this incident, it is safe to say that the marquee center of the away team, Isaiah Stewart will surely be booed even more when he has the ball in his clutches during the game.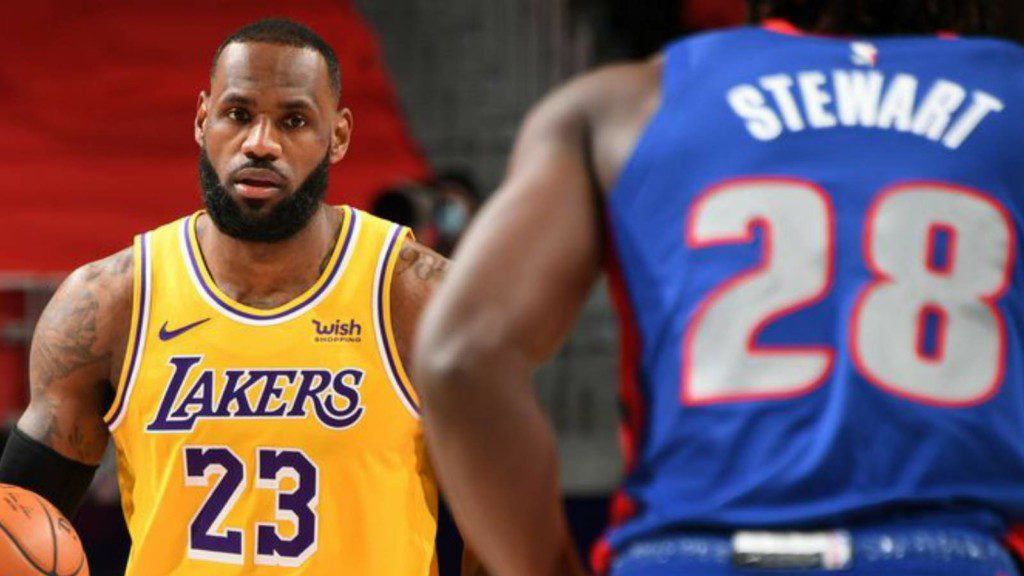 However, with LeBron James and Isaiah Stewart being face to face once again, hopefully this time the drama does not unleash itself to full potential. Having said that, LA Lakers will be keen to get a victory after failing to register a win after more than 3 hours against the Sacramento Kings in triple OT. Now with 11 losses against their name, it seems to be high time for the star-studded Lakers to finally show their calibre in the most rigorous fashion.
Lastly, take a look at how hoop fans reacted to Isaiah Stewart being booed at Staples Center-
Also read: "Nobody Fears them" Robert Horry criticizes the Los Angeles Lakers after…
Also read: Boston Celtics veteran Enes Kanter changes his last name to "Freedom"