Klay Thompson has been out for the Golden State Warriors for more than 2 seasons now. The particular splash brother's absence has caused serious pain to the opposition defences while scoring from inside the paint and by shooting from downtown. However, recovering from an Archilles injury, it seems like the Dubs Nation can finally get excited as the 31-years-old guard looks to be all set to make his return very soon to the league.
With the Golden State Warriors being aware that Klay Thompson will make his return onto the court this year, an official date has not been decided even yet. But the fact that the Dubs are doing well even without him, can only cause more problems for the other teams. Moreover, if Thompson returns in his usual form, given that he will have a great desire to prove himself more than ever, there is no reason why the Warriors cannot be a Championship favorite. 
Golden State Warriors' fans get excited after Klay Thompson warms up in full uniform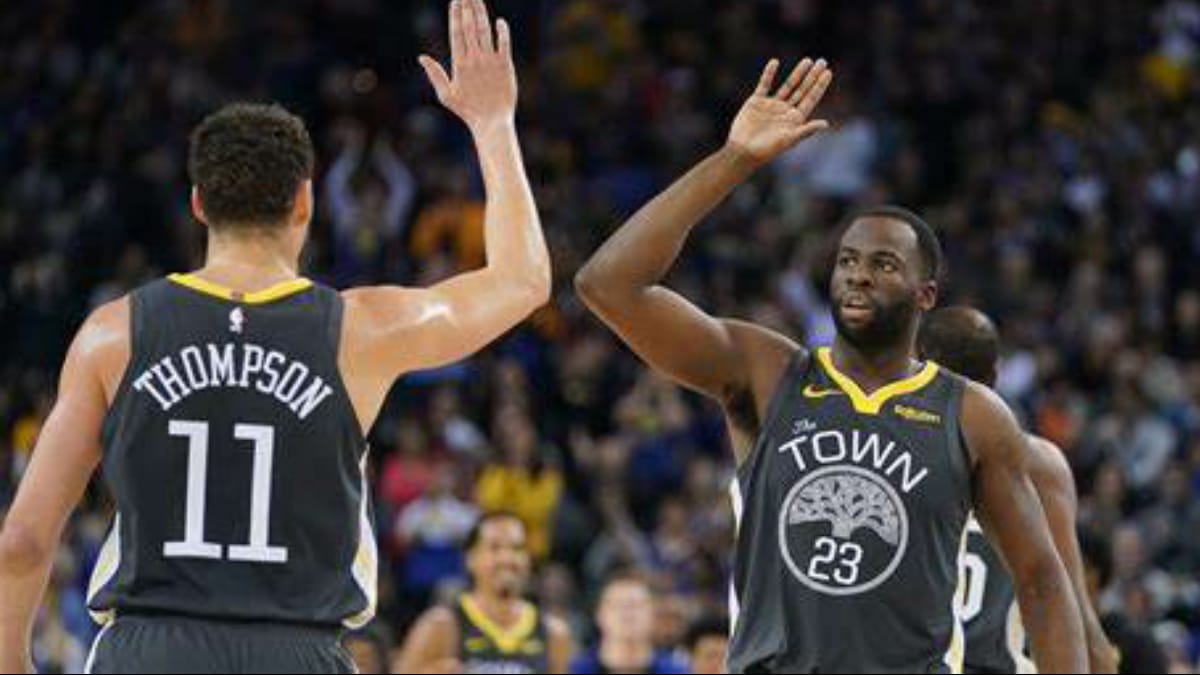 A 13-second video was posted on social media wherein the 31-years-old marquee guard of the Golden State Warriors can be seen practicing with a particular coach. Although his accuracy will always be a matter of concern as is when he returns yet his movement in the clip shares looks so precise and pure than Golden State Warriors fans absolutely cannot contain their excitement. 
The five-time All-Star is not going to be taking the floor for the Warriors in the coming weeks, but at this point. Yet a season debut sometime in January has become very much feasible. As a matter of fact, a Christmas Day return for Klay Thompson should not be completely ruled out at this point.
Having said that even without Klay Thompson, the Golden State have got off to a great start in the 2021-22 season. If they are able to hold onto their form until his return, there seems to be no reason why the Dubs cannot make a serious run for the Championship in the 2021-22 season.
Also Read: Dallas Mavericks vs San Antonio Spurs Live Stream, Prediction, Preview, Injury…
Also Read: Memphis Grizzlies vs Denver Nuggets Live Stream, Prediction, Preview, Injury Report,…