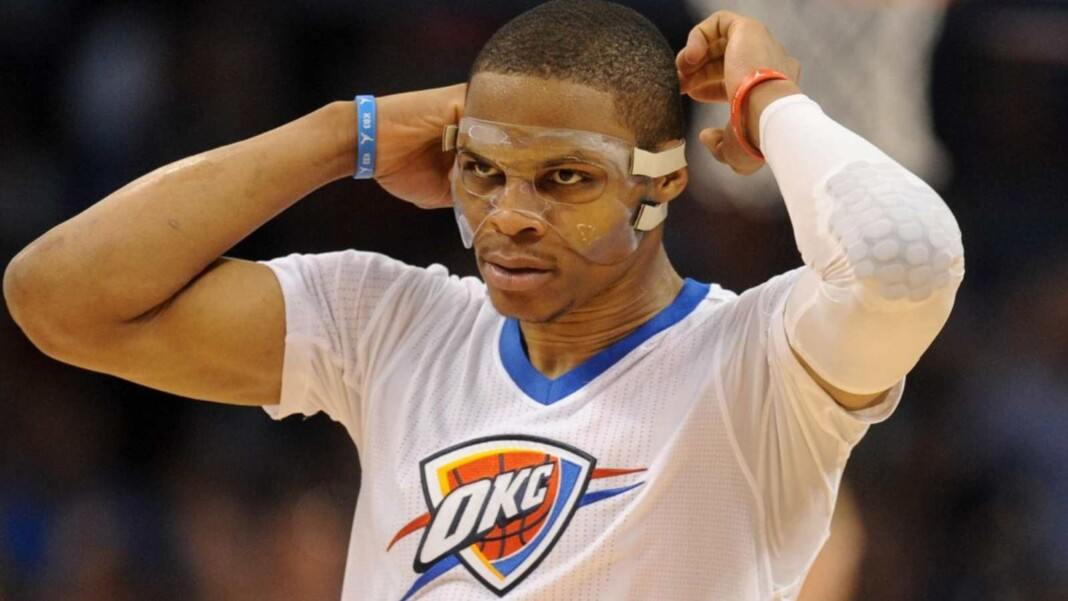 Russell Westbrook has achieved great heights playing at the Paycom Center infront of the Oklahoma hoop fans. After several years of separation when the leading triple-double scorer returned to the city, the home fans new just how to great him. And to make the moment even more magical Russell Westbrook gave his true and epic reaction during Thunder vs Lakers showdown.
There is denying that Westbrook is one of the most loved figures in OKC Thunder and this warm welcome that he received, justifies just the same. Prior to the tipoff the former MVP got a standing ovation from the entire home crowd. As a result of which the spoken of player stood in the middle of the court and thanked fans for their sweet gesture.
Russell Westbrook gets a standing ovation by Oklahoma fand during Thunder vs Lakers
Safe to say, Westbrook unleashed his best and learnt the most during his stint with OKC Thunder, making him one of the most loved players in the franchise history. Now that he returned to the Paycom Center, fans surely seemed to have not forgotten their charismatic player.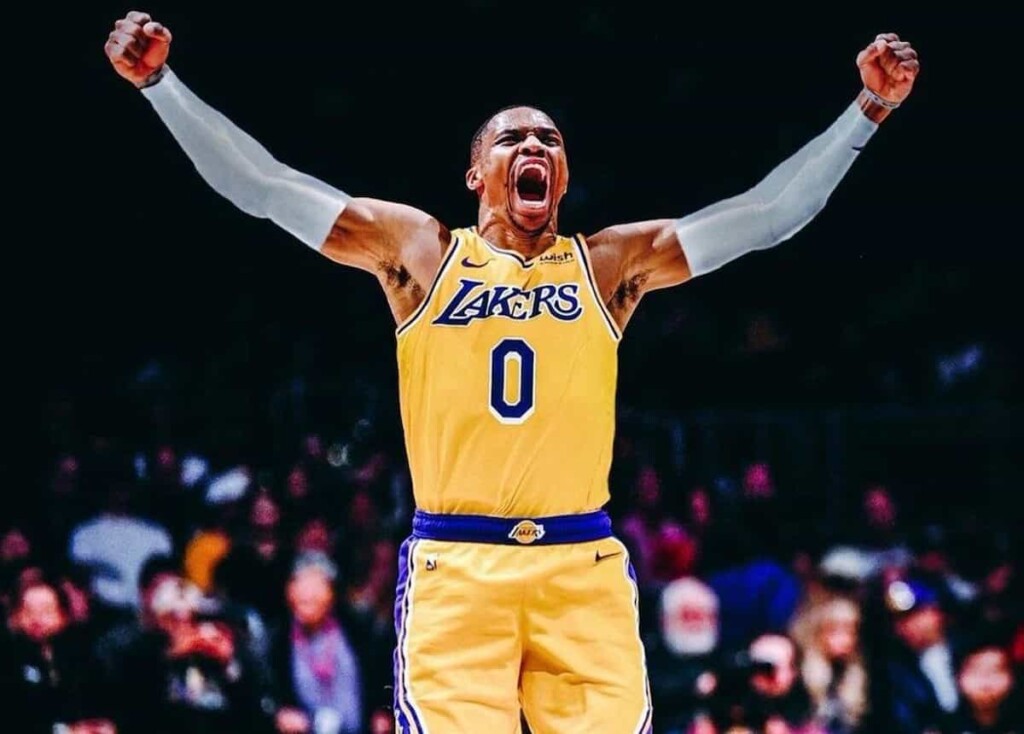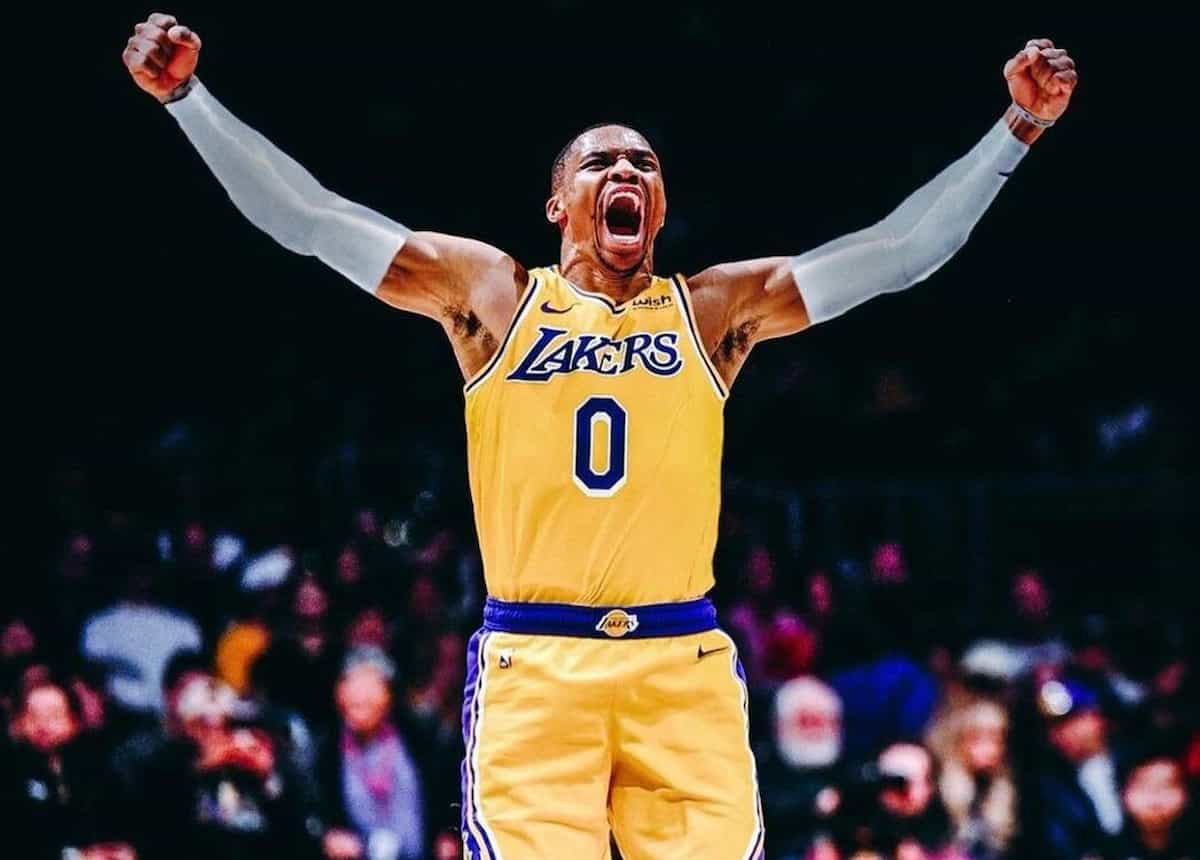 Russell Westbrook along with Kevin Durant and Paul George at separate times, have led OKC Thunder to great heights. And surely it remains to be one of the best highlights of his career till date. Talking about the particular moment, Russ was clearly pumped as he made sure to thank the home fans for their awesome gesture. Isn't it great to see that the feeling is mutual for both the parties even after years of separation.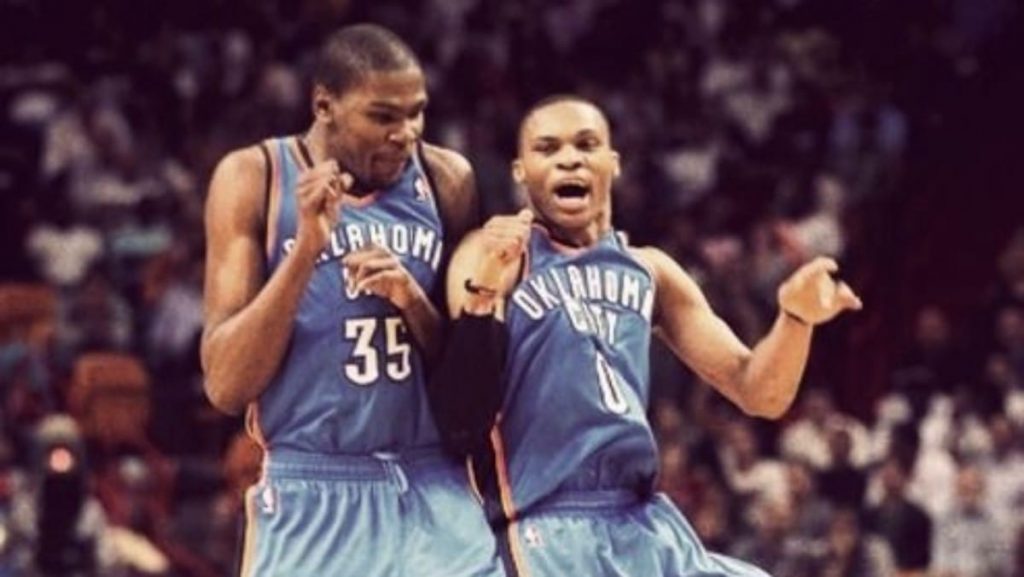 Having said that, Westbrook is coming off his best performance against the San Antonio Spurs. Now as the Thunder vs Lakers showdown begins, it will be interesting to see how he is able to lead the side. With Anthony Davis too being speculated to start from the beginning, all eyes will be on those two marquee players at all times.
Also Read: Squid Game creator Hwang Dong-hyuk hits back at Lebron James after…
Also Read: "Have you seen Space Jam 2": Twitter Reacts as Squid Game…