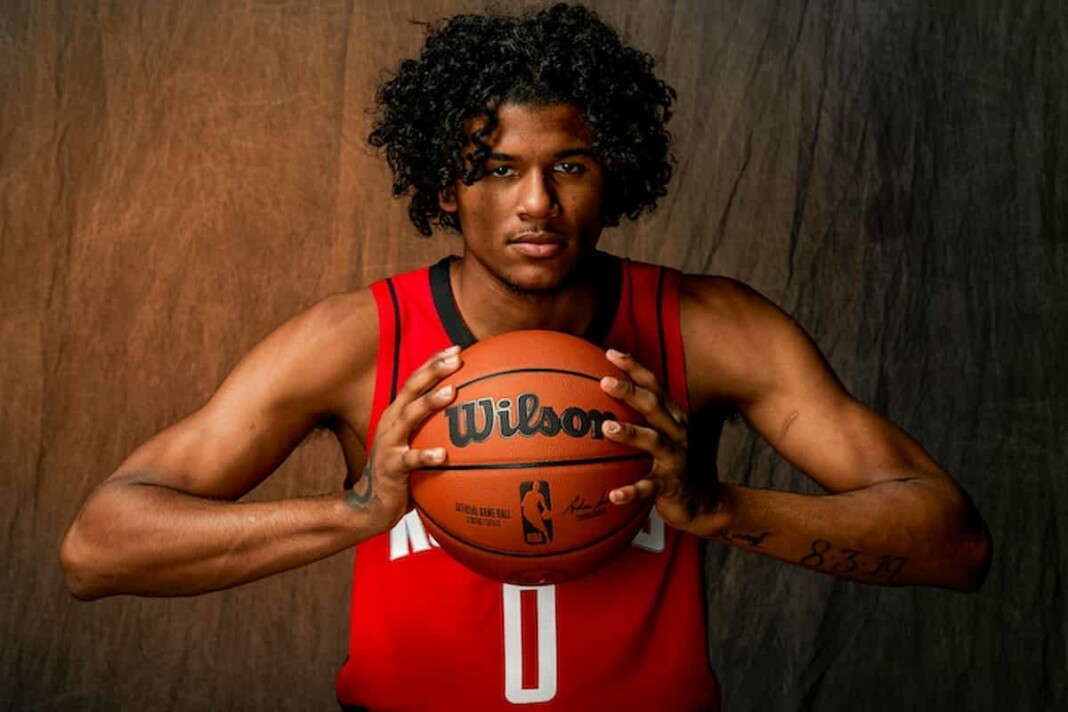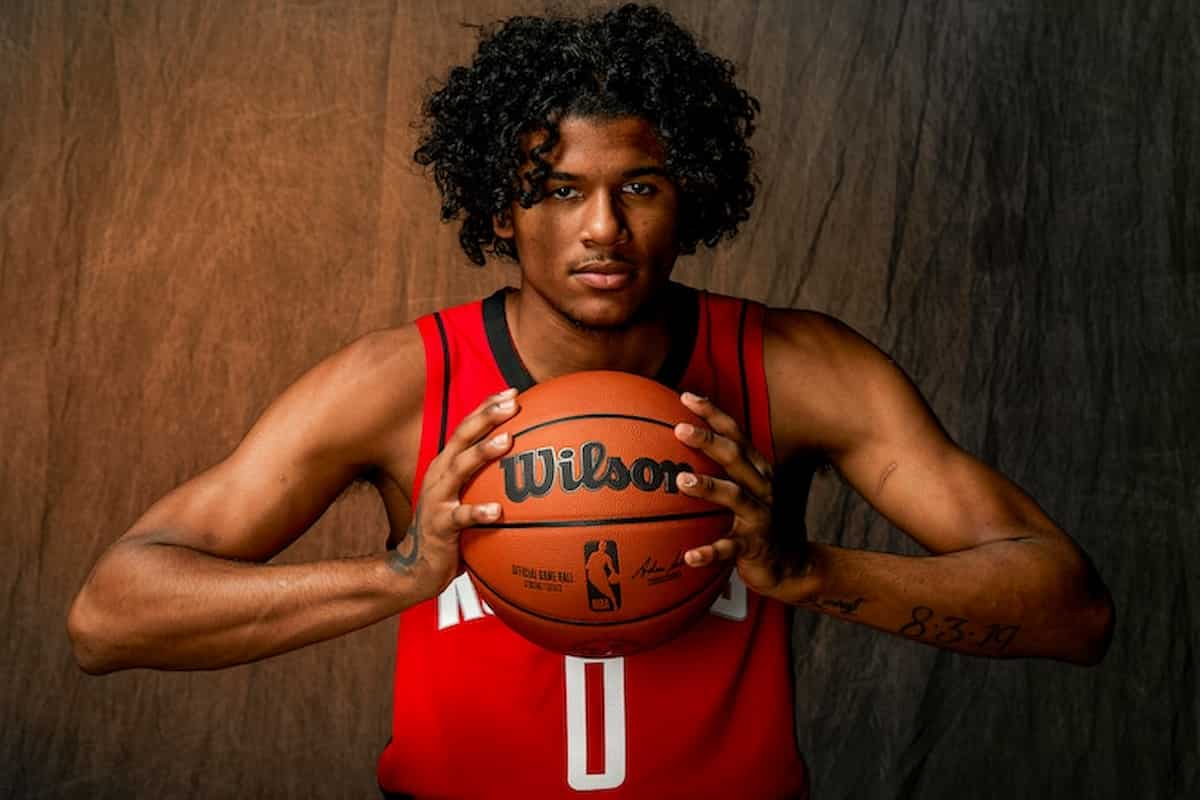 Houston Rockets might have lost a plethora of superstars in the last couple of seasons, yet their rookie Jalen green is one to look out for in the NBA 2021-22 Season. The newly drafted rookie surely sent Minnesota Timberwolves' Karl Anthony Towns for a swing in his debut game to register his first NBA bucket in glorious fashion. Which even left the fans wondering on many levels in Houston vs Timberwolves opening game.
The 19 years prodigy is surely one of the one of the expected contenders for the ROTY accolade. And which such an emphatic way to register his first bucket in the NBA, Jalen Green need not give any justification upon the plays he is about to steer-up in the remaining season. With KAT being one of the most stacked tall guys in the league, hoop fans were surprised to see him get fooled in such a manner. 
Jalen Green Schools Karl Anthony Towns to Register First NBA Bucket
After impressing many former NBA players in the summer league 2021, those who don't know Jalen Green should be aware that the G League standout has always been among the best players in his age group in the entire State. Yet with him joining the Houston Rockets, the 19-years-old could learn some real skill playing alongside the likes of John Wall.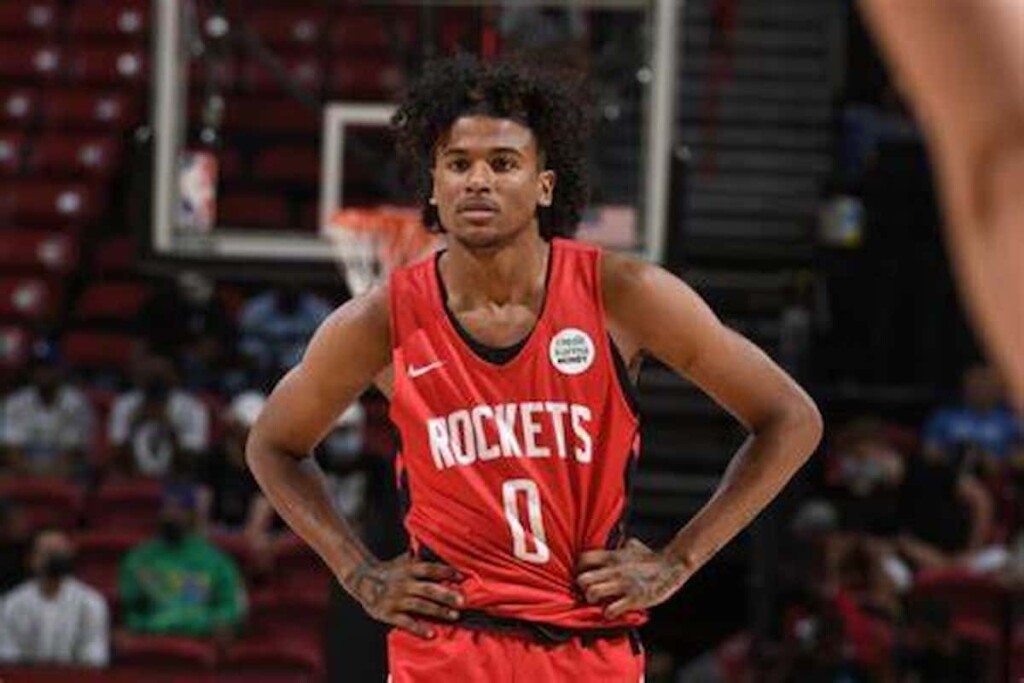 A lot of eyes are on Jalen Green already as he beings his professional basketball journey in the NBA. Currently he seems to be leading the attack for the Rockets alongside Kevin Porter Jr and Christian Wood. After taking the G League route as part of the Ignite squad, the young scorer was one of the top prospects in the 2021 NBA Draft and ended up being snagged at the second spot by the rebuilding Houston franchise.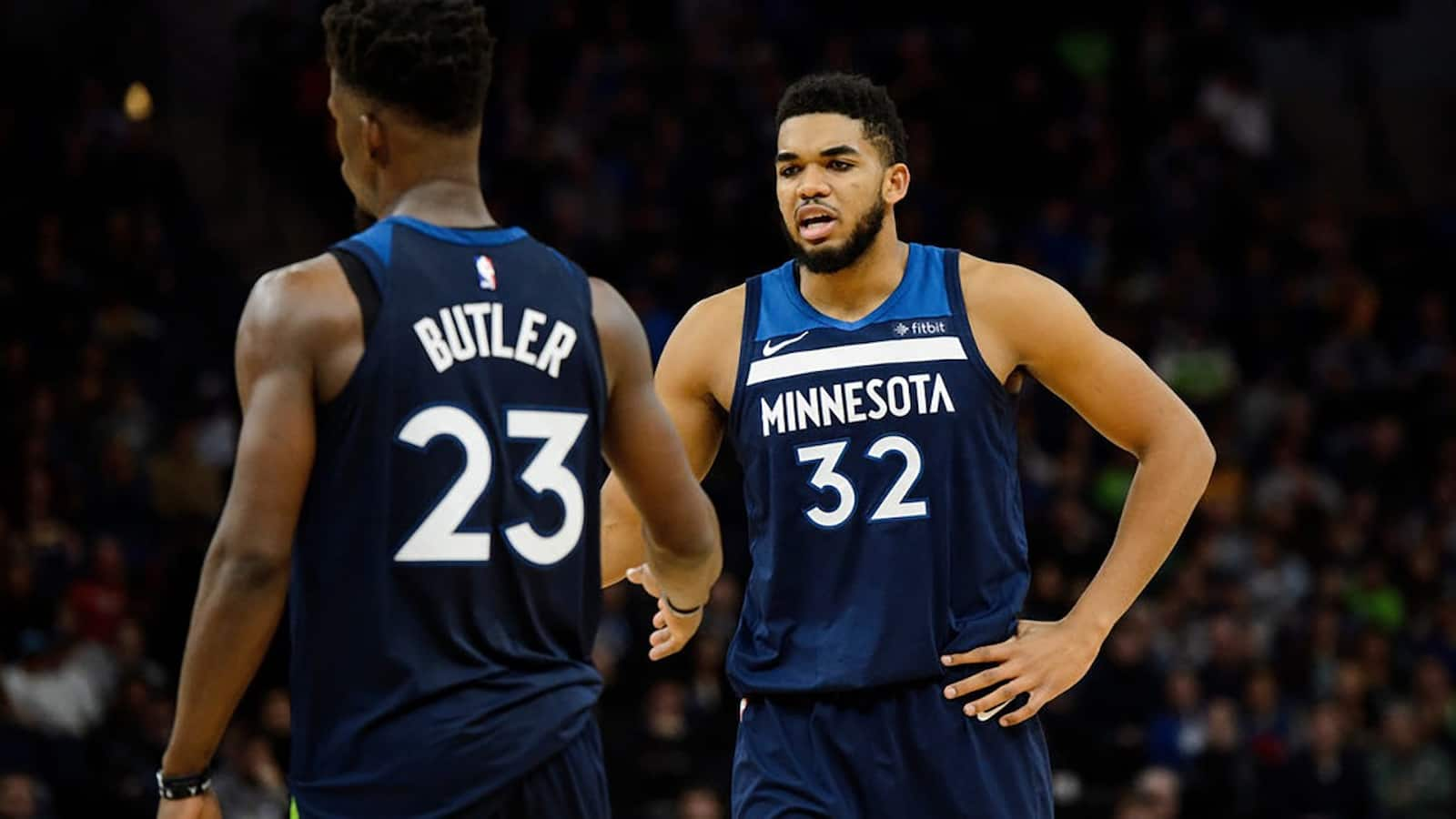 As of writing, the Rockets trail massively against the Timberwolves as they are almost 30 points behind with the 3rd quarter almost about to end. Having said that, by this time Green has managed to score 9 points, 4 rebounds and 4 assists. Whereas Karl Anthony towns seems to bounce back after this humiliation as he has already scored 27 points and 10 rebounds in Rockets vs Timberwolves.
Also Read: Watch: Shaq Leads 'Barkley Sucks' chants outside Staples Center; Leaves fans…