The Golden State Warriors' marquee shooter hasn't been able to showcase his scoring prowess and elite skill set for more than 2 years now in the league but it doesn't seem long before the splash brother returns to join forces with Stephen Curry and Draymond Green in the NBA 2021-22 Season. Moreover, his first workout session with the G-League team makes fans excited that the 31-years-old could very well return to his best in the shortest time possible.
To bring everyone on the same page, before Klay Thompson makes his way back completely to play in the league, he has been assigned to the Santa Cruz Warriors' G-League to work through his rehab. Furthermore, with the emergence of Jordan Poole and Gary Payton Jr in the team, Thompson's scoring prowess charts increase significantly if he even starts playing 20-22 minutes during his initial games. 
Also Read: DeMar DeRozan shares honest opinion on his brotherly bond with Heat's…
Klay Thompson shows his class during workout with G-League team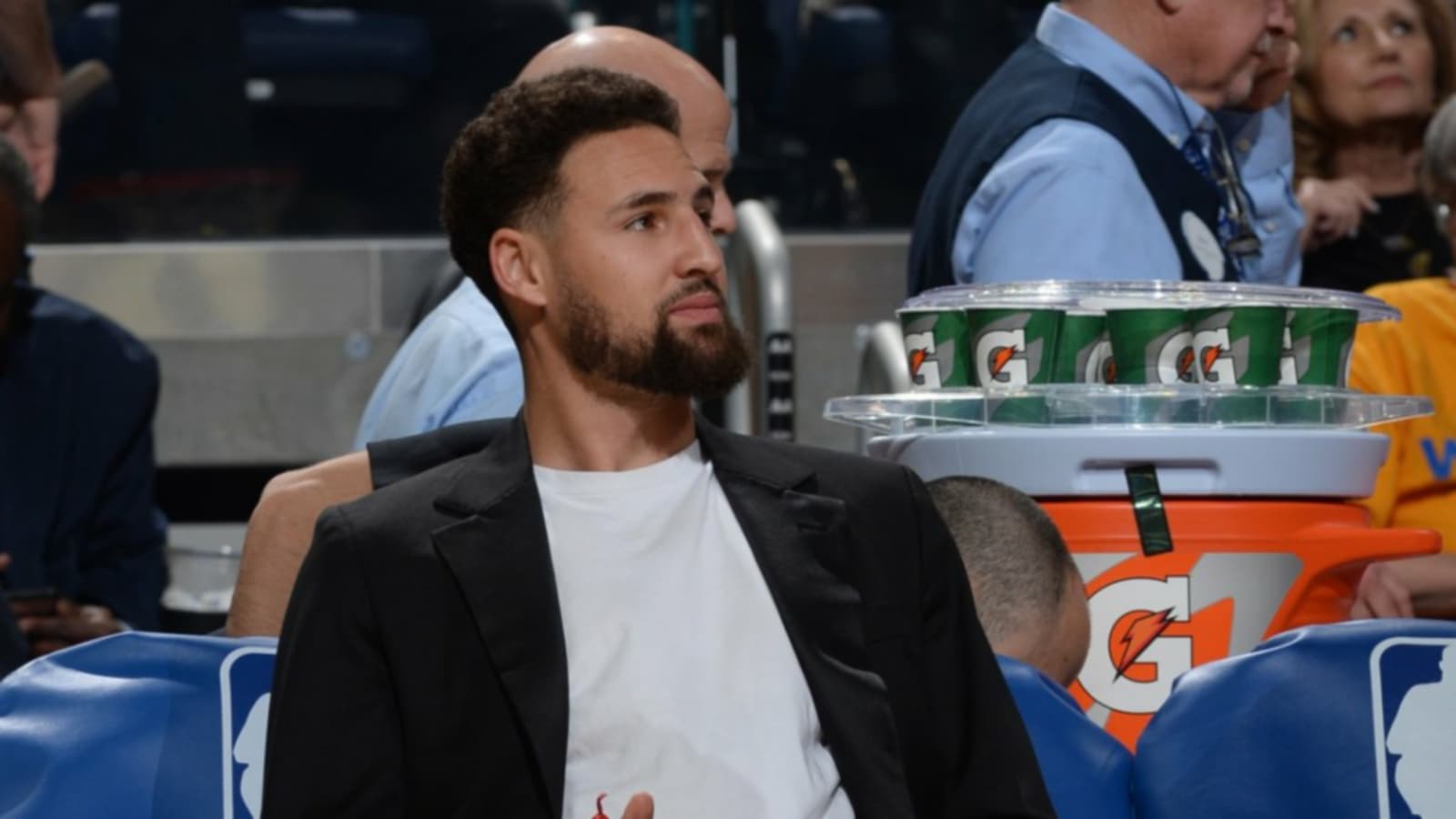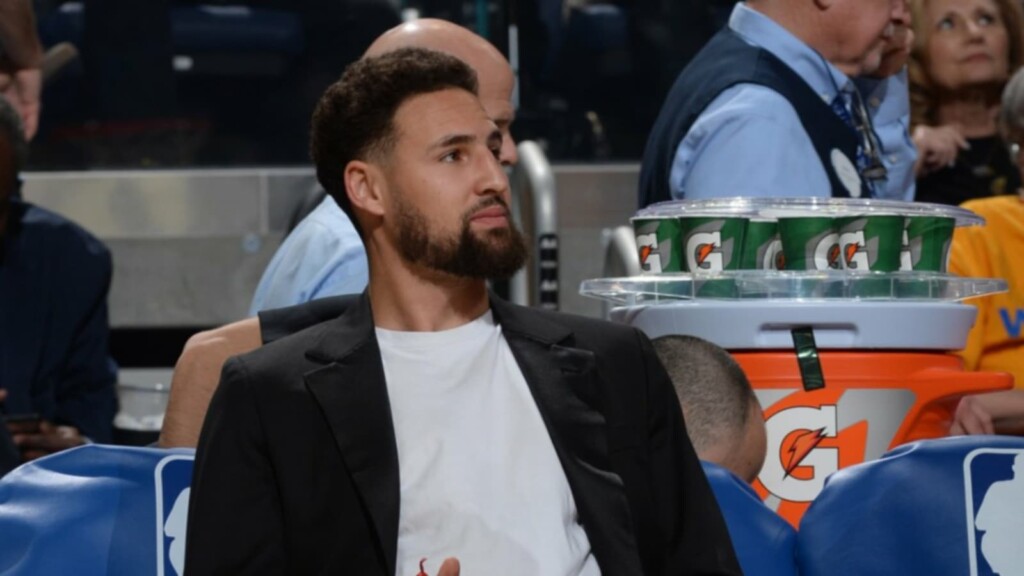 Given that Golden State Warriors have been able to hold the first this seasons so well without Thompson – it lifts a lot of pressure off of him. He can return slowly and at his own pace. Take a look at the video of him practicing yourself-
The 31-years-old shooting efficiency from downtown will not be as flamboyant as it was ever since he makes his return but there should no arguments that Thompson's return could be a massive boost for the Dubs and their championship hopes in this very season.
Also, with Thompson being super excited upon his return, he stated, "I hate to use the phrase 'can't wait' because I love to be present in my life," stated the shooting guard. "But I cannot wait. I really, really enjoy being a Warriors."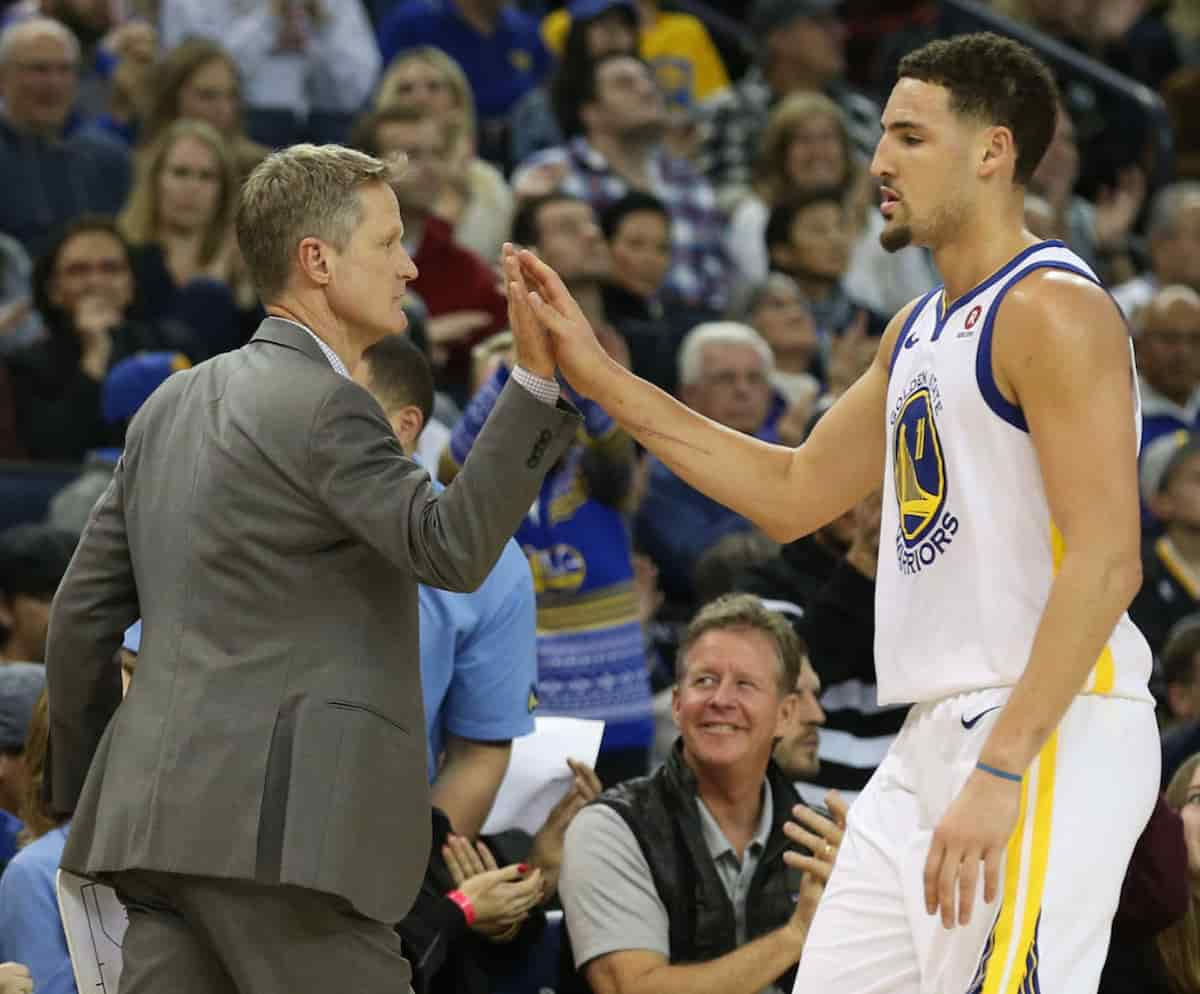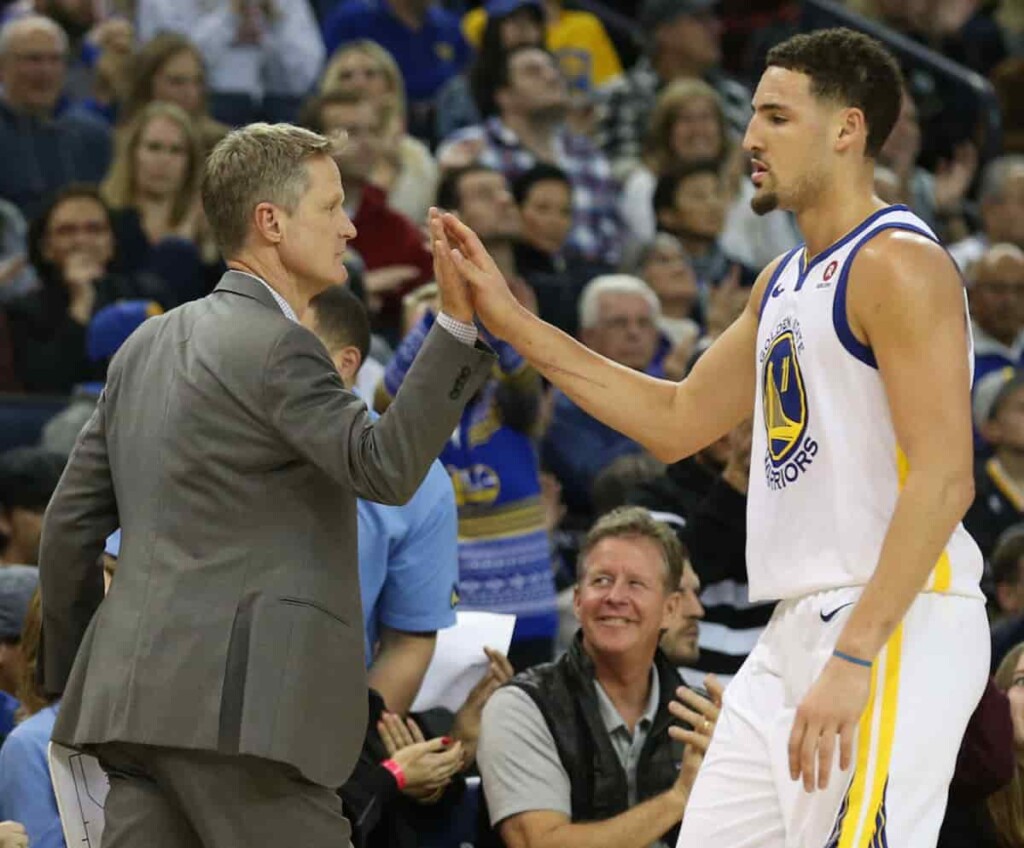 Having said that, all eyes will be on Thompson and the Warriors around the Christmas day as the latest rumors suggest those to be the ideal days wherein the 31-years-old marquee shooter can make his way into the league.
Also Read: John Wall fires back at Houston Rockets rumors suggesting he wants…
Also Read: Memphis Fan ejected for making Kardashian Comment to Sacramento Kings' Tristan…