There is no denying that Lu Dort is one of the most underrated end-to-end players and has been under appreciated majority of the times in his career. However, during the Thunder vs Kings showdown, the 22-years-old swingman showed just what he is capable off after he registered an emphatic win for his team single-handedly. To those who are not aware, OKC won its most recent game 105-103 against the Sacramento Kings.
During the last moments of the game, Lu Dort came up with a huge defensive play on De'Aaron Fox and made a fast-paced break himself, making sure he scored the winner. Given the importance of that play, the entire OKC bench came in running onto the court to celebrate with their marquee swingman, Lu Dort. 
Lu Dort ensures game winner after huge steal from De'Aaron Fox
Dort's tap went rather perfectly as the ball bounced right in front of him, leaving De'Aaron Fox on the floor and allowing him to go on transition with just five seconds left in Thunder vs Kings. And, with just Buddy Hield challenging, Lu Dort kept his cool and knocked down a clutch lay-up with Fox trying his best to catch up. 
In just his third year in the league, Lu Dort has made a name for himself as one of the toughest defenders in the league.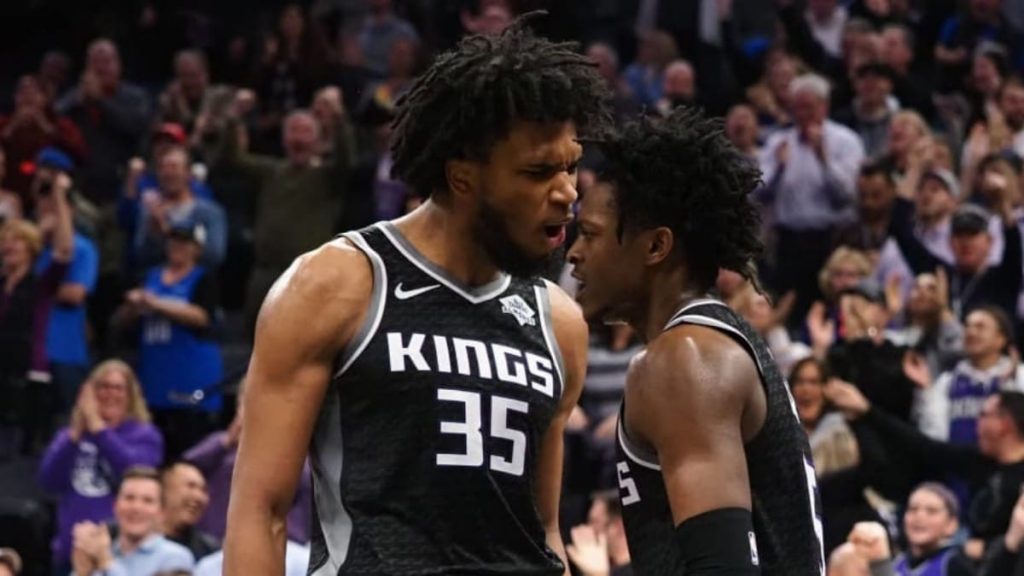 The undrafted swingman has been a great pick-up for the franchise and is slowly making his presence felt as one of the leaders of this young Oklahoma City Thunder squad. Dort's numbers across the board have been up this season and don't be shocked if he continues his impressive campaign this season.
Also Read: Watch: Rudy Gobert and Myles Turner fight results in multiple players…
Also Read: Donovan Mitchell Blames referees for Rudy Gobert and Myles Turner fight…