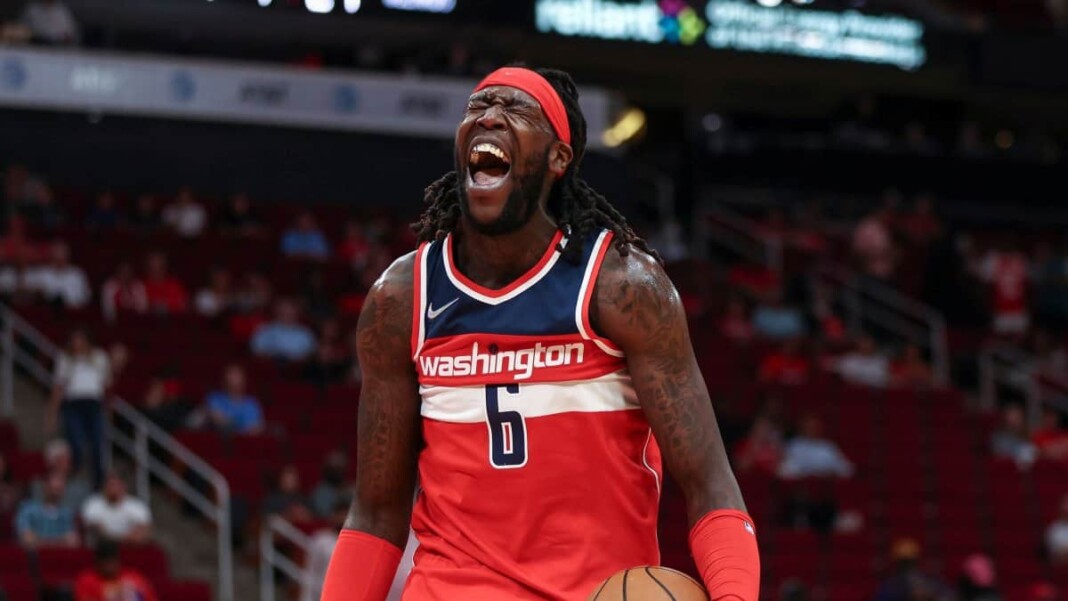 Montrezl Harrell has been one of those players who paved their way from the Los Angeles Lakers to the Washington Wizards as a part of the Russell Westbrook trade. Having always made an impact from the bench, the 27-years-old showcased just why he is an elite asset is any team he represents during Celtics vs Wizards showdown at the Capital One Arena.
With the Washington Wizards holding a three-point lead going into the half-time. Montrezl Harrell only had the ball for less than 2 seconds when he made his run on the court and pulled the shot from behind the half court. He stunned the home fans when he beat the clock to drain a 3-pointer from such a distance, making sure that the home teams heads into their tunnel with a 6-point lead in Celtics vs Wizards.
Montrezl Harrell Knocks Shot from Half-Court
Starting the game for the Washington Wizards, it seems like Harrell has been handed a lot of responsibility than last year. As the Celtics vs Wizards went into 2nd OT, Montrezl Harrell played for 35 points and managed to score a terrific double-double – 20 points and 14 rebounds. While the team was led by Bradley Beal with 36 points.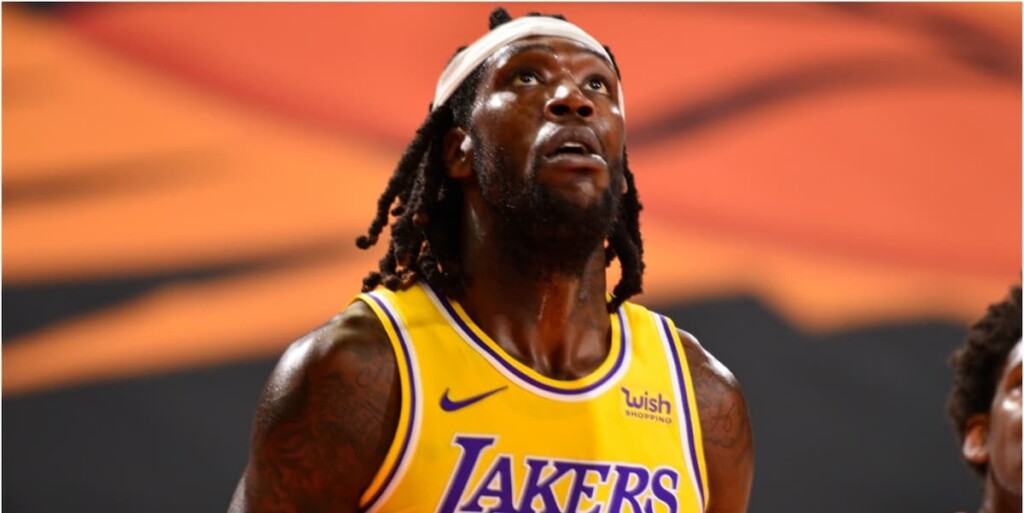 The Washington bench did not offer much help on the offensive end, but Spencer Dinwiddie, Montrezl Harrell and Kyle Kuzma ensured that they provided enough support to Bradley Beal. On the other hand, for the Boston Celtics, it was Jaylen brown who scored team high- 34 points. Accompanied by Jayson Tatum with 27 points and Josh Richardson with 18 points.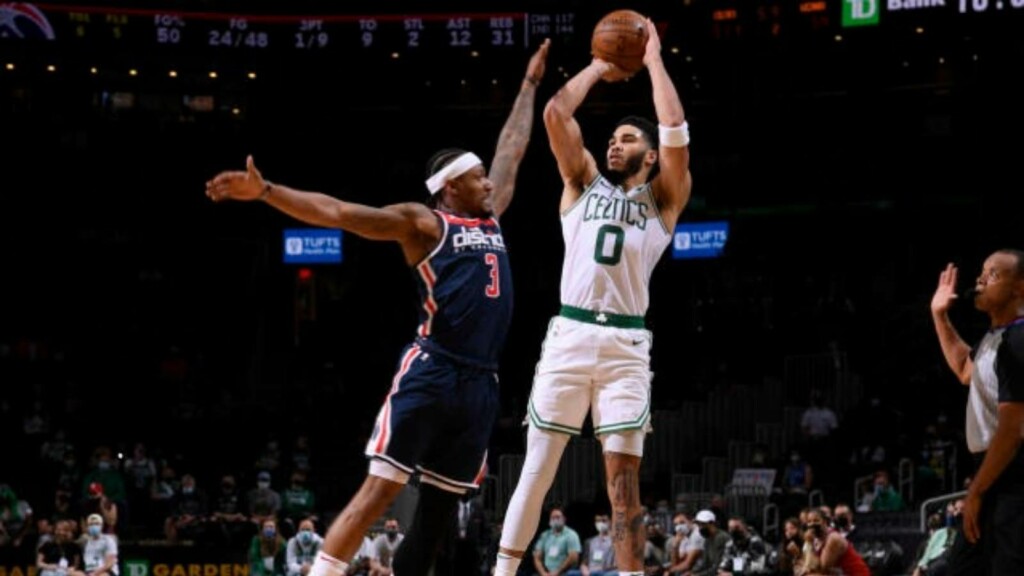 After this win, the Washington Wizards are 4-1, the team has only been 5-1 for only three times in their franchise history and if that scenario is achieved then, it will be for first time since the NBA 2005-06 Season. The team has the same winning percentage as of the other top teams and currently placed 4th in the Eastern Conference, only behind New York Knicks, Chicago Bulls and Miami Heat.
Also read: Klay Thompson's response to girlfriend Paige Carmen's latest Instagram post is…
Also read: New York Knicks vs New Orleans Pelicans Live Stream, Prediction, Preview,…