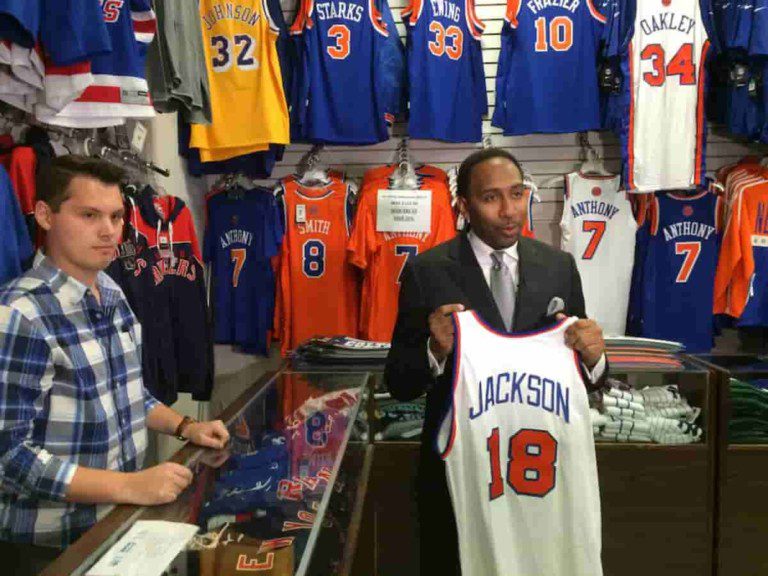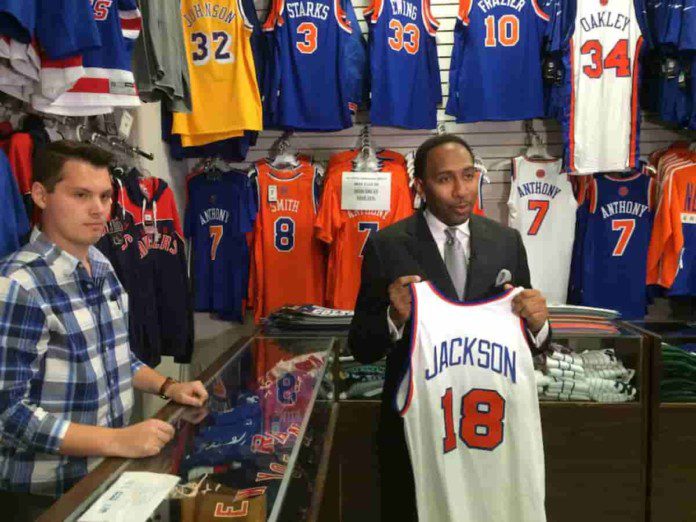 Stephen A. Smith is undoubtedly one of the most brutal and honest analysts and not to forget that he is a lifelong New York Knicks fan. But with his team losing a nail-biting encounter against cross-town rivals, it is safe to say that his reaction has won many hearts all over the internet.
To those who are not aware, New York Knicks and Brooklyn Nets encounters are always considered to be one of the most anticipated matches of the season. But with the home team emerging victorious courtesy to the first half effort of James Harden and leadership of Kevin Durant, Tom Thibodeau's team had no answer in the clutch situations.
Also Read: Watch: Houston players prompt Kevin Porter Jr to record first ever…
Stephen A. Smith reveals honest emotion after New York Knicks lose against Brooklyn Nets
With this loss the New York Knicks have gone below the .500% win mark and have slipped in the Eastern Conference to 7th spot. On the other hand, the Brooklyn Nets have maintained their top spot in the standings with a record of 15-6.
Moreover, it was a tough loss for the Knicks but one that fans shouldn't be upset about. They competed with arguably the best team in the NBA and the game was decided on a bad foul committed with two seconds left. Alec Burks led the way for New York, he finished with 25 points on 9-21 from the field and 4-10 from three. With Julius Randle adding 24 points.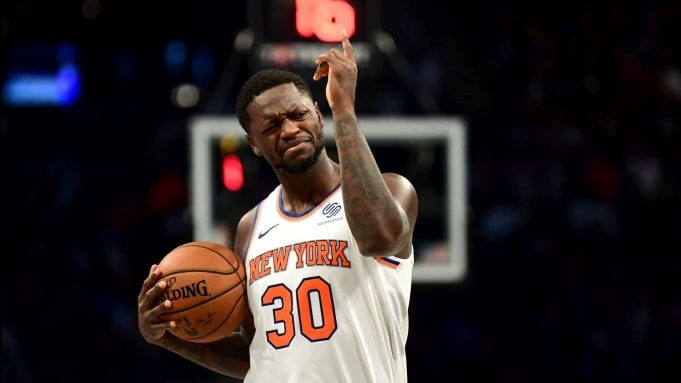 With Kemba Walker ruled out of rotations, if Thibodeau can form another marquee scorer alongside the likes of these above spoken players, the Stephen A. Smith long-loved New York Knicks can once again claim the top spots in the Eastern Conference.
Also Read: "No Way"- Twitter reacts as Author Brittany Renner takes a shot…
Also Read: NBA Trade Rumour: New York Knicks plans on trading Kemba Walker…