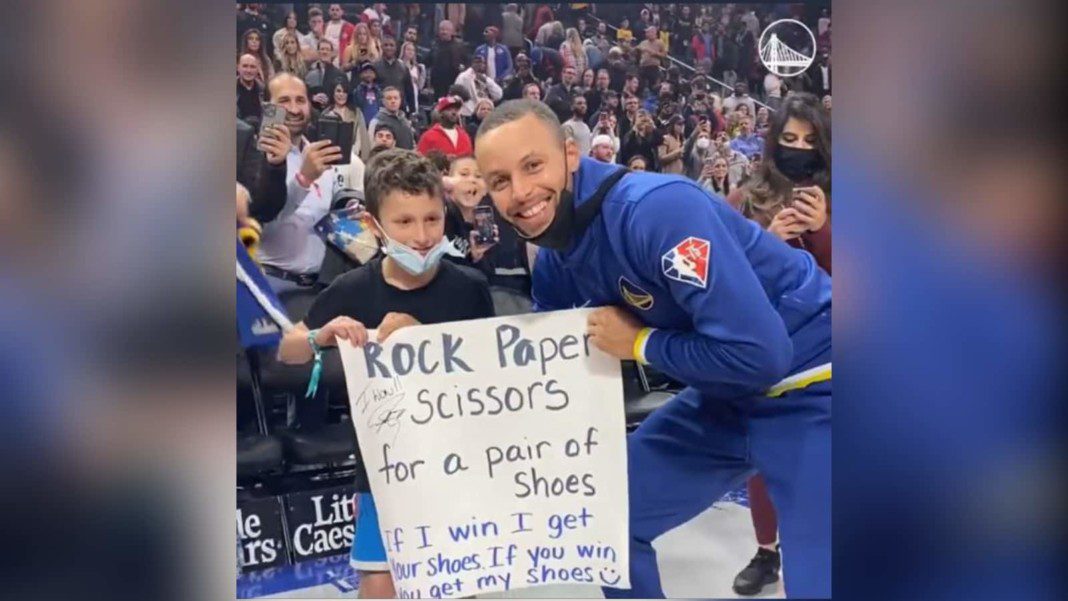 Stephen Curry is not only the best shooter and league's one of the most offensively dominant players but also a great audience charmer. People just love him and what he does on the court no matter which team they follow. He is one of the most influential players in NBA history.
Earlier this week, Stephen Curry surpassed Ray Allen to become the player with the most three-pointer made in NBA history. Curry is the core of the Golden State Warriors' offense and defense. One may think that for a point guard he won't be that good of a defender but the Warriors have shown great defensive skills this season so did Cury. He is making sure to stick with the roots and do all his assignments.
The warriors are having a thundering run this season. With a score of 14-2 on the scoreboard, the Warriors are leading the Western Conference. They are currently the only team in the league with 14 wins and just two losses.
Stephen Curry plays Rock-Paper-Scissors with a young fan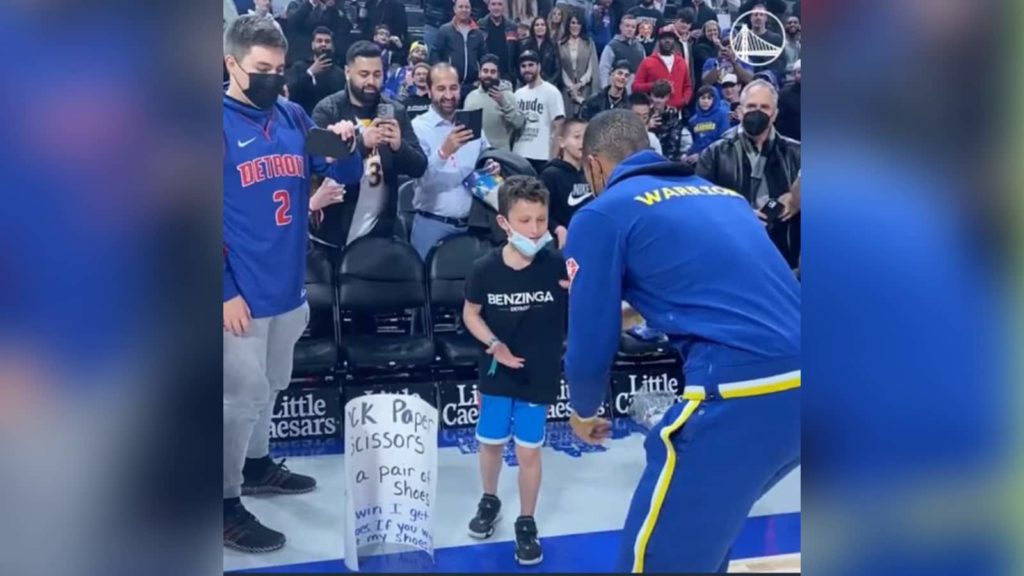 Being a father of 3 amazing kids, Stephen Curry has been a great influence on the kids and is great with kids. His fan services sometimes steal the thunder of the match. One such lucky young fan got to see his dream become a reality.
Curry didn't participate in Golden State Warriors game against the Detroit Pistons but he surely stole the show. After the game, Curry was seen playing with a young fan who seems to be holding a chart paper that said, "Rock-Paper-Scissors for a pair of shoes. If I win I get your shoes. If you win you get my shoes." Stephen definitely got baited by this offer.
He played and won! Well, he has been in the form on or outside of court. Afterward, Curry not only signed the chart paper but also clicked some pictures.
To say that he surely made that young fan's day, and Twitter can't candle this adorable moment.
The Golden State Warriors beat the Detroit Pistons by 105-102 taking their win total to 14. The roster didn't have Draymond Green or Stephen Curry but the young ones managed to pull through against the Pistons. The Warriors will face off against the Toronto Raptors on Sunday.
Also read: Washington Wizards vs Miami Heat Live Stream, Prediction, Preview, Injury Report,…
Also read: Donald Trump Jr keenly waiting from LeBron James 'Dumb Opinion' on…