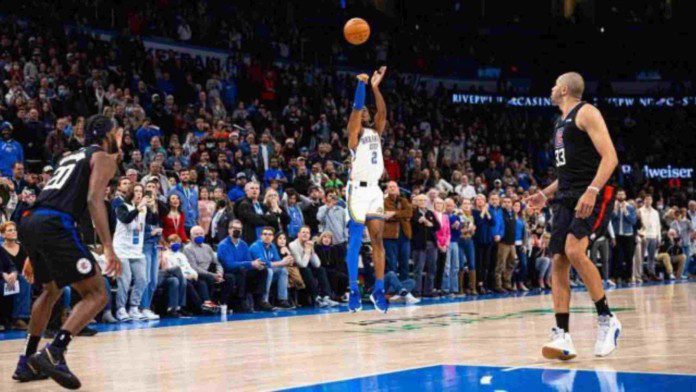 It seems like after Devonte Graham denied Shai Gilgeous Alexander of his highlight 3-point moment against the New Orleans Pelicans couple of days ago, the latter was in no mood to let go off it. The OKC Thunder marquee once again took the center stage to determine the winner in Clippers vs OKC Thunder latest contest and this time around, he surely left no time on the clock while knocking a game-winning 3-pointer in front of his home fans at Paycom.Center. Eventually getting his full bench onto the court to celebrate with him.
Shai Gilgeous Alexander is surely one of the most athletic beasts in modern-day basketball. Having the ability to score from anywhere on the court, OKC Thunder has not been able to build a team around their marquee scorer. In their most recent Clippers vs OKC Thunder showdown, it was Lu Dort who led the scoring charts for the home team but Shai Gilgeous Alexander who decided it in their favor.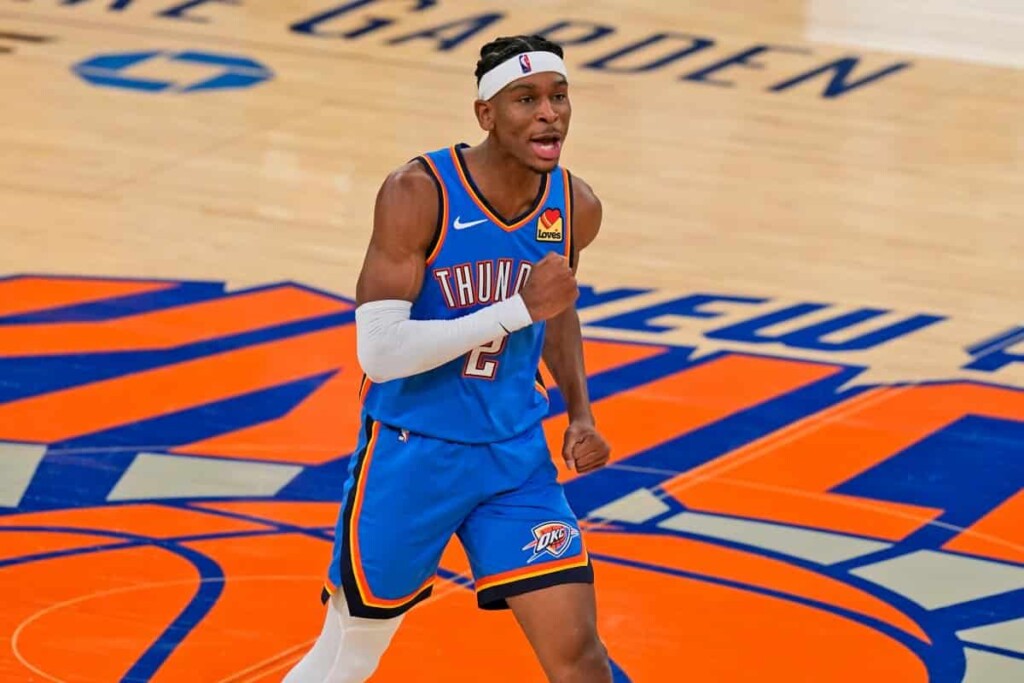 Shai Gilgeous Alexander takes center stage to register OKC win over Clippers
With just over 6 seconds remaining on the clock, the Paul George less Los Angeles Clippers led by 2-points. The home team had enough time to get the ball in hands of their clutch scorer, who was handed the initiative with 3 second on the clock and this time he took his aim, to comfortably close out the game in the favor of the home team.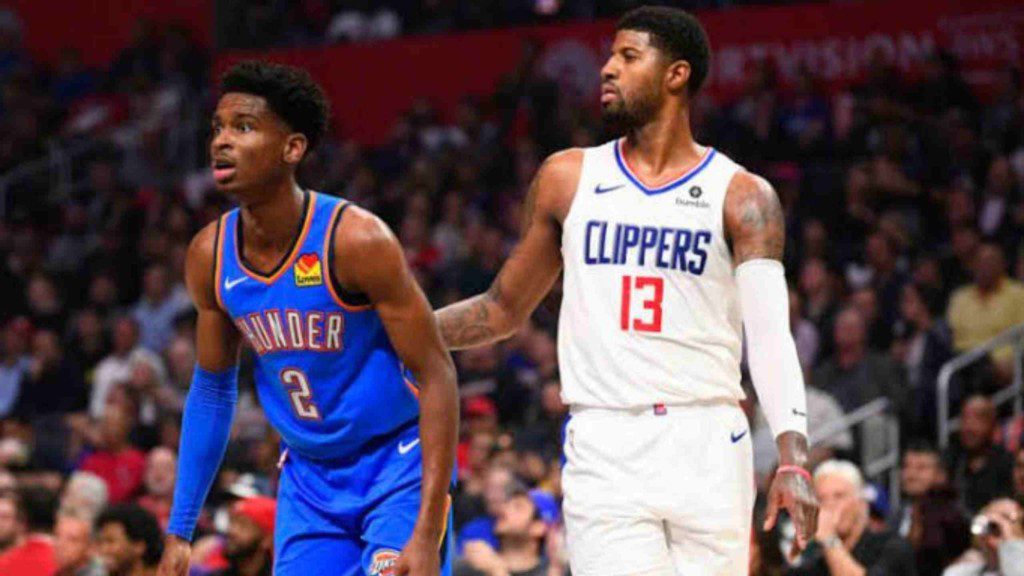 Shai Gilgeous Alexander managed to knock 18 points for the home team, while they were led by Lu Dort's game-high 29 points. With this win, OKC might have only won their 9th game of the season and are still on the last spot of the Western Conference but surely a good winning streak could get them into the play-in tournament berths.
On the other hand, the LA Clippers are placed on the 5th spot in the Western Conference Standings after enduring their 14th loss of the season.
Take a look at how hoop fans reacted upon the epic moment of Shai-
Also Read: "I think Skip Bayless is the king of saying Sh**"-Charles Barkley…
Also Read: Lakers News: The LeBron James silver lining amid Anthony Davis' worrisome…