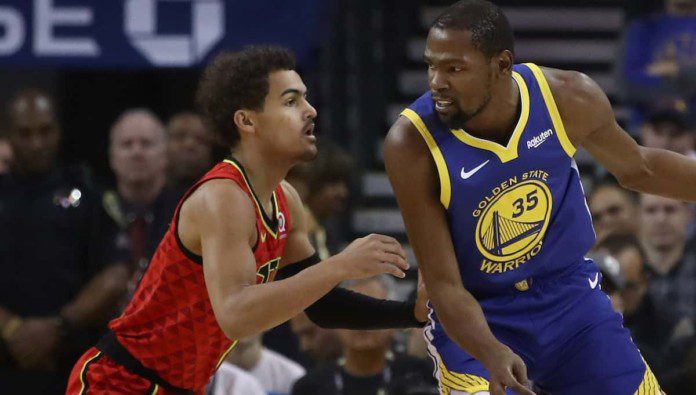 Trae Young and Kevin Durant were the two marquee players, fetching all the limelight ahead of the Nets vs Hawks contest started. However, with both Eastern Conference teams willing to not let a 'Win' slip out of their clutches, things got escalated pretty quickly during the clutch moments of the encounter when these two referred stars got into a heated altercation, resulting in their teams joining in.
However, it wasn't like the LeBron James and Isaiah Stewart altercation but a bit more sophisticated one with Trae Young and Kevin Durant sharing some words with the Nets leading by 5 points, with 2 minutes remaining in the fourth quarter. While the home team were in desperate need of a bucket, they were keen to find their marquee scorer, but it wasn't until Durant stepped him and fouled. A s a result of which Young wasn't impressed.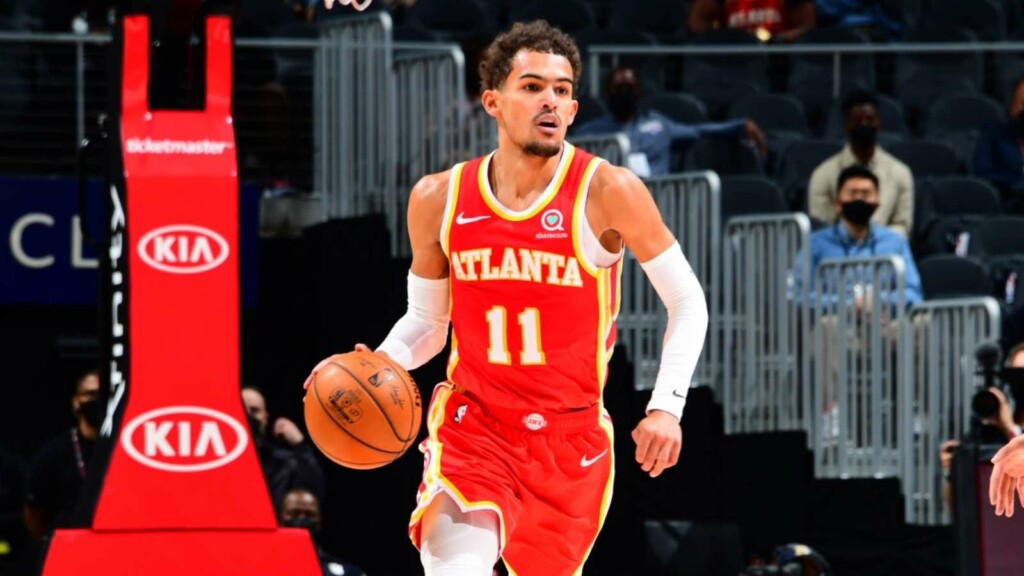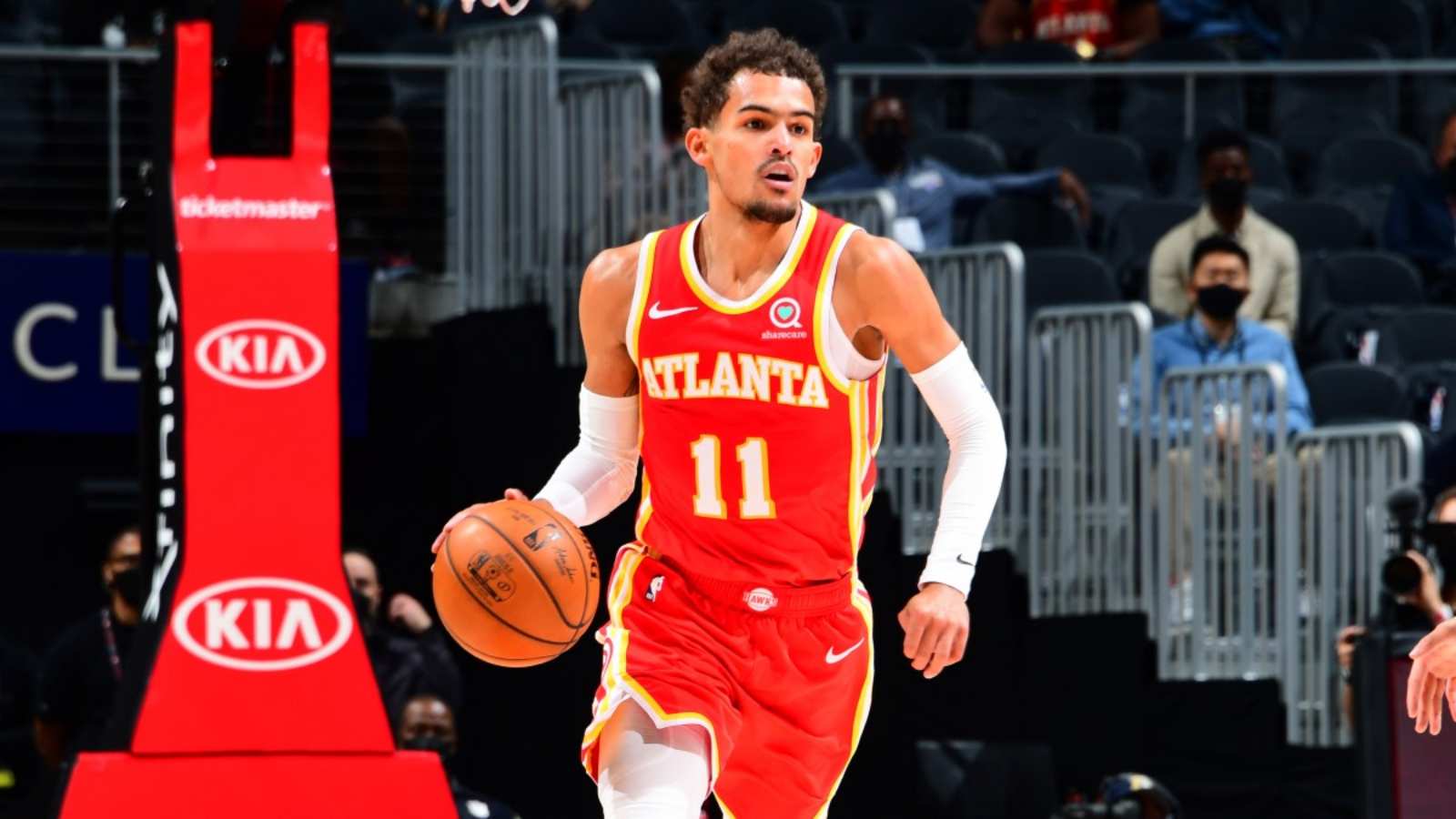 Also Read: Lakers News: LeBron James the first active player of National Basketball…
Trae Young and Kevin Durant involved in a heated exchange
No two ways about Trae Young and Kevin Durant's scoring prowess and how each of them is vital in their team's chances of making a deep playoff run, but it surely a contest at hand at Young and Durant kept making each other work at their own pace.
Trae Young clearly took exception to Kevin Durant giving him some extra love on their in-game collision as the Nets star stayed over him even after the foul was called. The Hawks guard pushed back, literally, as the two got to chirping. They were both assessed technical fouls. Durant had been all over Trae throughout the contest with their dust-up being the tipping point as tempers flared.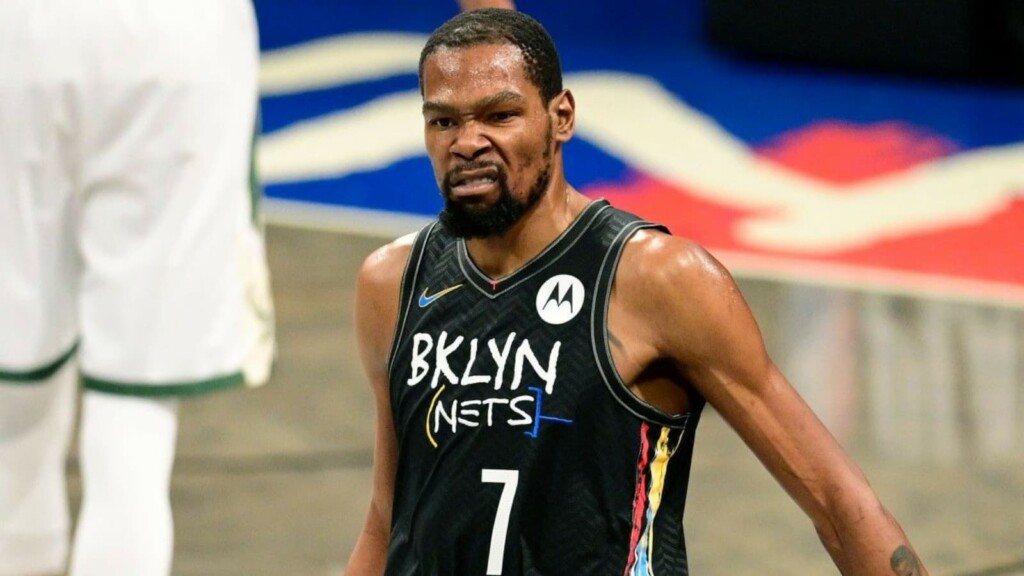 Take a look at how the hoop fans reacted upon the same incident from the Nets vs Hawks showdown-
Having said that apart from the Trae Young and Kevin Durant altercation, it was the latter who got the last laugh as his 31-point were counted on the inning side. On the other hand, Young's 31 points and 10 assists came in short as the home team lost 113-105.
Also Read: Lakers News: Russell Westbrook gets ripped apart by Skip Bayless after…
Also Read: Nets News: This is how 'depleted' James Harden can help Brooklyn…