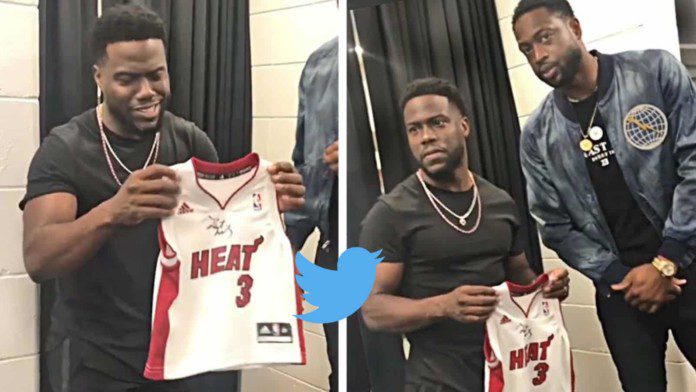 Kevin Hart is an American stand-up comedian and actor, born and raised in Philadelphia, Pennsylvania. He is one of those celebrity who are viral in sports media due to their presence and influence in game especially in National Basketball Association.

Dwayne Wade and Kevin Hart even though they act and are conveyed as enemies on television screen both of them are good friends of each other in real life. Kevin Hart belonging from Philadelphia and being a big fan of Philadelphia 76ers basketball he showed up for their playoffs matchup against Miami Heat with Hall of Famer and legend Allen Iverson back in 2018.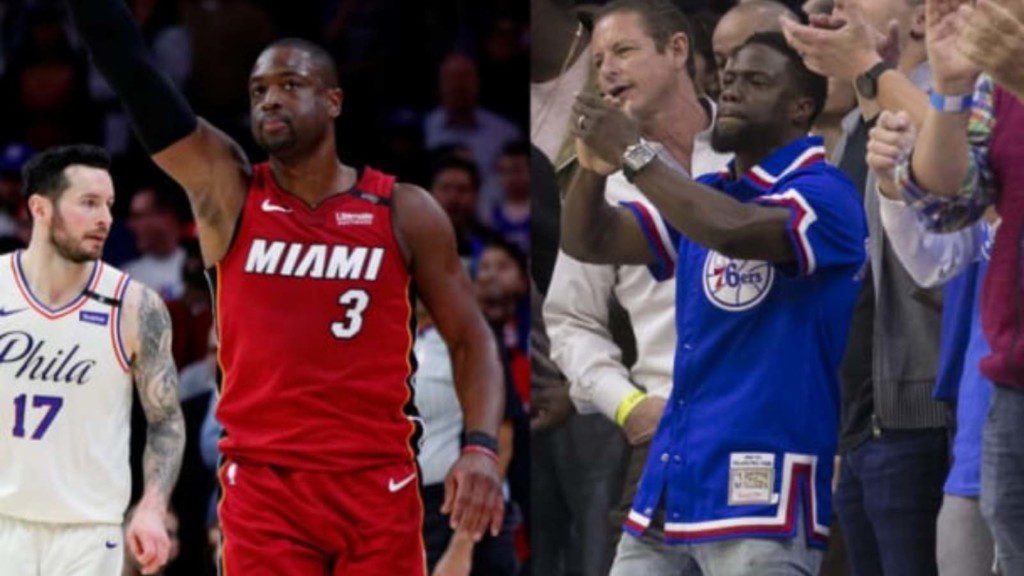 Dwayne Wade's Miami Heat took on Hart's beloved Philadelphia 76ers as Wade scored 28 points in 26 minutes. In the final minutes of 4th quarter Dwayne Wade and Kevin Hart had a war of words where they trash talked each other and after winning the game when Wade was asked what got into him tonight that he stepped up to which he replied "Kevin Hart".
Also read:"He is never trending for Basketball but…" Tristan Thompson hit the…

Following this Kevin Hart via his Instagram stories responded by saying: "Well played, Dwayne. Well played, you gonna blame this on me. Oh, I see what you're doing. On ESPN, you gonna say that? Well let me tell you something, sucka! We 'bout to come to Miami and heat it up, you hear me?".

Wade responded via a tweet saying "You can't come to Miami". This wasn't the end of trash talk between both of them. Dwayne remembering this took the opportunity months later when he met Hart again and gifted him a signed jersey which was toddler sized.

Twitter Reacts to Dwayne Wade's gag gift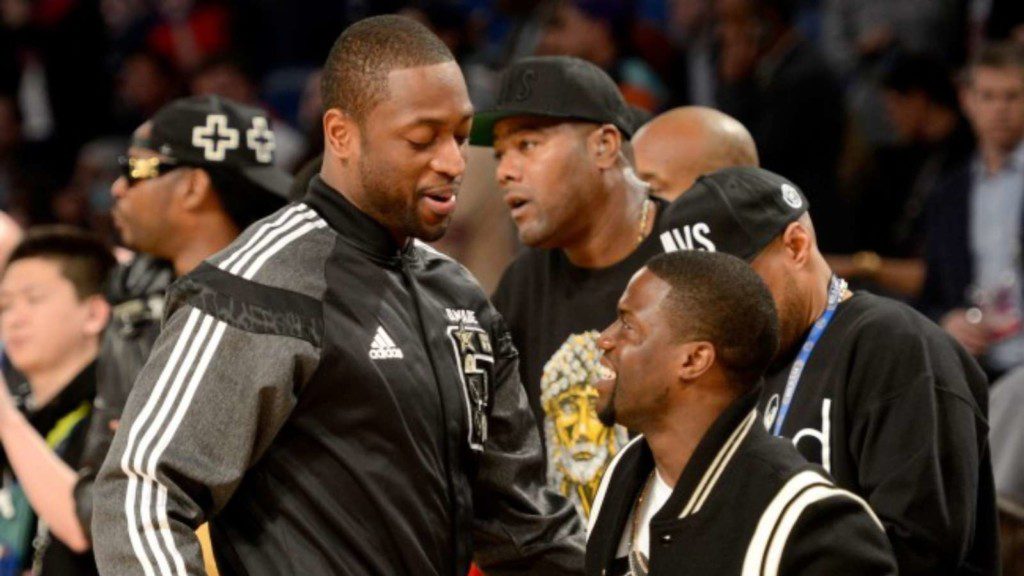 When Hart received his toddler sized jersey from Dwayne Wade he tired to hide the fact that he got trolled by saying this is for his youngest son who will turn 1 year old soon. To this a woman in the background said "Are you sure?".
Also read:"F*ck You, No longer a Laker Fan": Kyle Rittenhouse rips apart…

Dwayne Wade posted the whole video on his Instagram handle and it was viral in minutes with everyone reacting to it as it was the first time a comic got trolled by a NBA superstar. It seemed like Dwayne Wade got the last laugh and had the better jokes here against Kevin Hart.

Meanwhile people at Twitter went crazy about it and tweeted their awesome reactions out. Find some of those below: