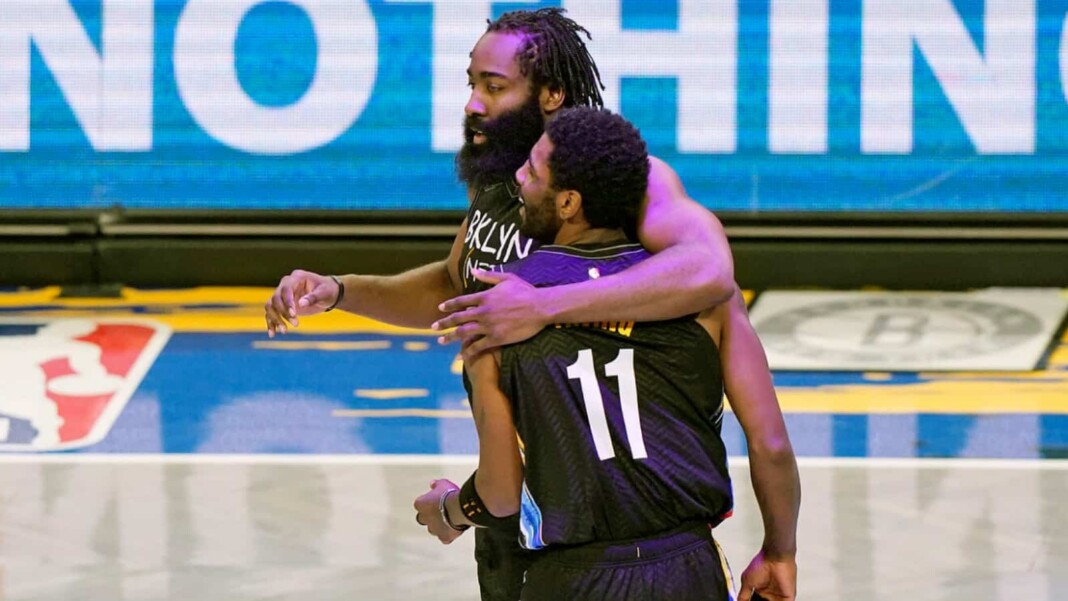 James Harden becomes the latest player deliver his honest opinion upon his teammate, Kyrie Irving not obeying to the New York City Vaccine Mandate. After heaps of criticism has already been thrown towards the marquee guard, Brooklyn Nets coach and GM have already stated that Irving is not eligible to play for the team or will not be a part of the home games. Amid this chaos, James Harden gives heavy signs of warning to his beloved teammate.
Ahead of the start of NBA 2021-22 Season, it seems that both Joe Tsai and Sean Marks have reached the end of their tether when it comes to his eccentricities. Now with the next season all set to start, the Brooklyn Nets are already preparing to astonish their critics. With majority of the players all pumped it, Kyrie Irving's absence in only to add misery to the Eastern Conference giants. 
James Harden on Kyrie Irving Not Obeying to New York City Vaccine Mandate
James Harden stated as quoted by Sportsrush, "Kyrie Irving believes in his beliefs& he stands firmly. We respect it, we all love Ky. But we have a job to do, and individually myself, I'm still wanting to set myself up for a championship. The entire organization, is on the same path." 
Having said that, there is no denying that Kyrie Irving brings elite energy to the Nets, which is much required for the team to propel in the playoffs and the business end of the regular season. Now, already James Harden and Irving have shown signs of combining really well and can only improve upon their chemistry. Now with Kevin Durant also in the picture, the Nets have every chance to win the conference and challenge for the title, given they are at their full disposal.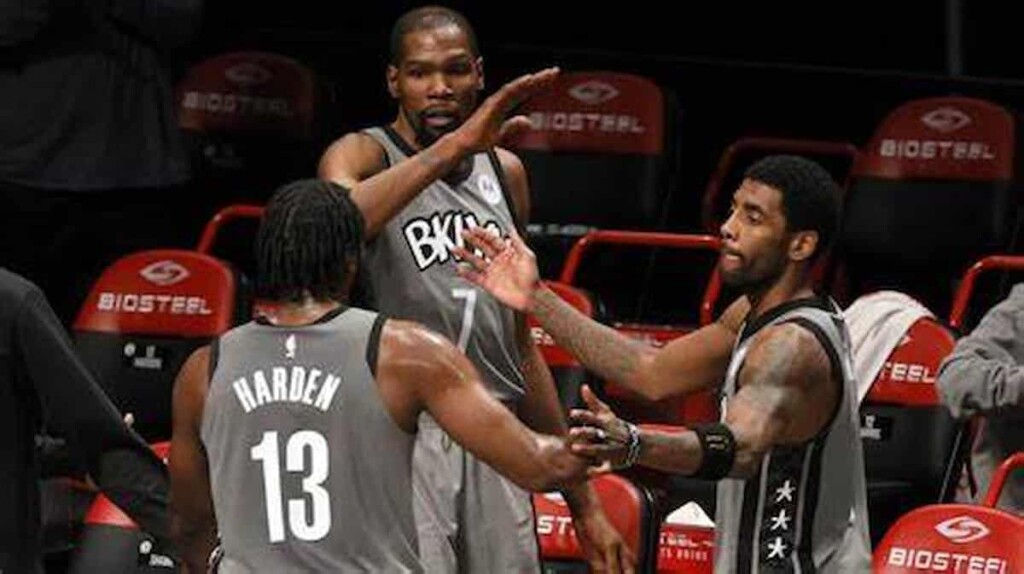 After Kevin Durant, James Harden delivering his honest approach on Kyrie Irving not Obeying to New York City Vaccine Mandate has been revealed. The only thing remaining to see, is the Nets perform without their marquee scoring guard.
Also Read: "I'll Win 6 Championship by the Time I'm 28": Twitter lauds…
Also Read: Who is Stevin Hedake Smith? Why Did He Get Banned? Did…