Jimmy Butler is not just a star on the basketball court but also a star off it. He's renowned for his intense competitiveness and his straightforward, no-nonsense attitude when dealing with the media. He also has a special connection with renowned media personality Rachel Nichols.
Nichols is a host on ESPN, where she chats with players, coaches and analysts about the hottest news and stories in the league. It seems like she and Butler have a great rapport, with him being a regular guest on her show.
But some fans have questioned if there's something more between them than just friendship. While there have been moments that raised eyebrows and sparked gossip about their relationship, the truth is that there's nothing romantic going on between them. They've never admitted or denied anything, and have always acted professionally and respectfully towards each other.
Also Read: Is LeBron James 0-82 with Eric Lewis as referee? Fact-checking WILD and viral social media claim
The evidence for and against Jimmy Butler and Rachel Nichols' relationship
One of the most talked-about incidents was when Jimmy Butler invited Rachel Nichols to his home for an exclusive interview after his infamous practice with the Minnesota Timberwolves in 2018. Butler had requested a trade from the team, even though he was still under contract. In a bold move, he decided to attend practice and compete against his teammates. He notably played alongside the bench players and managed to beat the starters.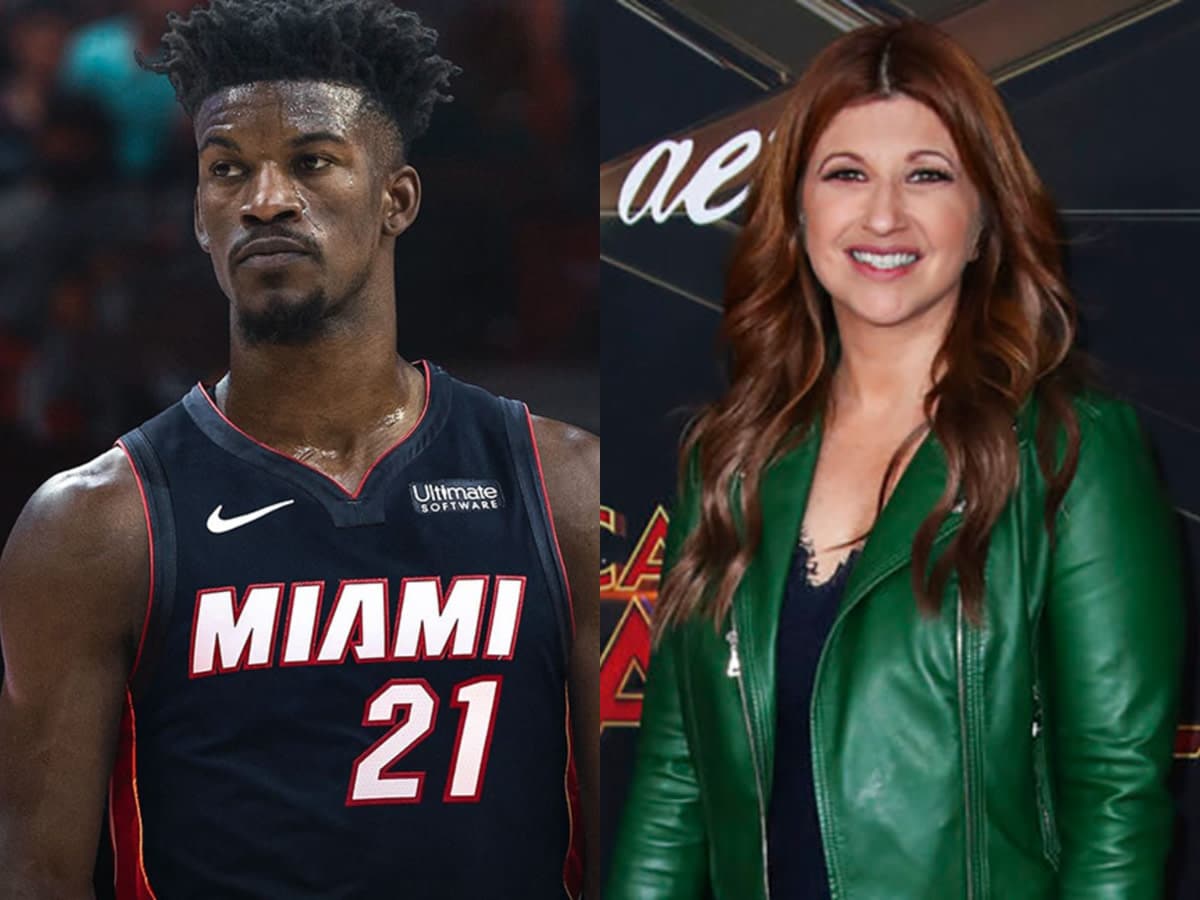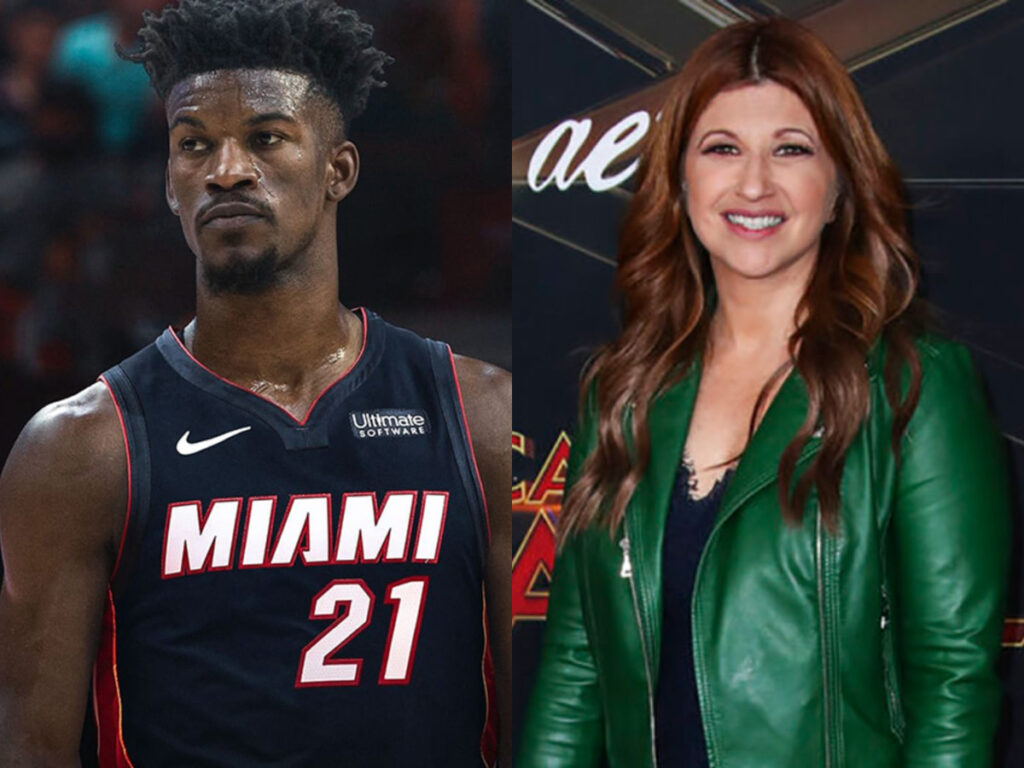 After the practice, Butler called Nichols and asked her to come over for an interview, where he explained his side of the story and expressed his dissatisfaction with the situation in Minnesota. He also complimented Nichols for being a great journalist and a friend. Some fans saw this as a sign that they had a special connection and maybe even a romantic one.
Another incident that added fuel to the fire was when Butler was reported for making loud noises in his hotel room during the NBA Bubble in Orlando in 2020. According to Chris Haynes, security was called to check on Butler, who was soaked in sweat and bouncing a basketball. He said that he was just working out.
"A security guard received a complaint of disturbance, there was loud bumping going on," Chris Haynes reported. "The security guard went over to investigate, found the room, knocked on the room, and who opened the door? It was Miami Heat forward Jimmy Butler drenched in sweat with a practice gear on head to toe."
Some fans suspected that he was not alone in his room and that Nichols might have been there. They based this on a tweet by Nichols, who said that she heard someone bouncing a basketball on her hotel floor. She later deleted the tweet, which made some fans more curious.
In 2021, during a game against the Timberwolves, Jimmy Butler famously referred to Karl-Anthony Towns as "soft." Towns responded in an interesting manner by suggesting that Butler should "call Rachel Nichols."
There is no concrete evidence to suggest that Jimmy Butler and Rachel Nichols have ever been romantically involved. Their relationship appears to be that of friends and colleagues. Both are highly entertaining and talented individuals in the NBA world, but as far as things stand, they are not a couple.
FAQs
Q. Are Jimmy Butler and Rachel Nichols dating?
Rumors of a romantic relationship between Jimmy Butler and Rachel Nichols persist, but there is no concrete evidence to confirm such a relationship.
Q. What did Jimmy Butler's stats look like during the 2020 NBA Finals?
Jimmy Butler averaged 26.2 points, 9.8 assists and 8.3 rebounds in 6 games in the 2020 NBA Finals.
Q. How many teams has Jimmy Butler played for?
Jimmy Butler is most renowned for his time with the Chicago Bulls and his current team, the Miami Heat. He has also played for the Minnesota Timberwolves and the Philadelphia 76ers during his NBA career.
In Case You Missed:
Do follow us on: Facebook | Instagram | Twitter
Follow FirstSportz on WhatsApp Channel