The veteran center for Boston Celtics, Enes Kanter who believes in not doing politics and instead doing human rights and raising voice for the ones who need is back in the headlines with a video where the veteran centre has raised questions against the silence of Nike regarding slave labour and other social injustice activities in China.

Enes Kanter is seen protesting and criticizing regarding this topic for months now both on and off the court, from wearing sneakers with bold statements printed on them like "No more excuse" ,"Slave Labour" and many more to using his post game interviews to throw light and spread the word he wants to. Even his T-shirts have this message and the center is using every opportunity he can to convey what he is stating for a while now and get answers to his questions so solutions can be up.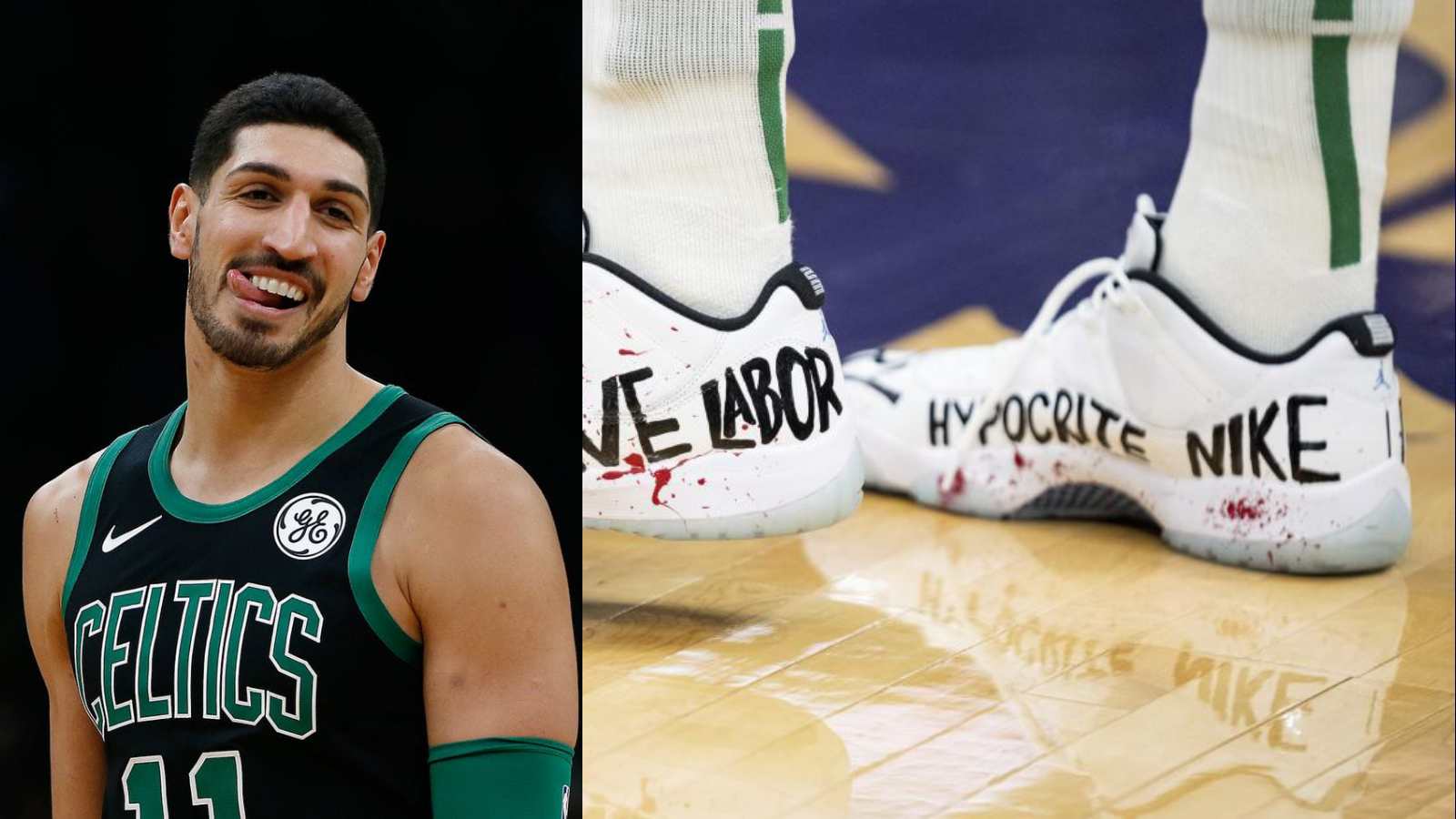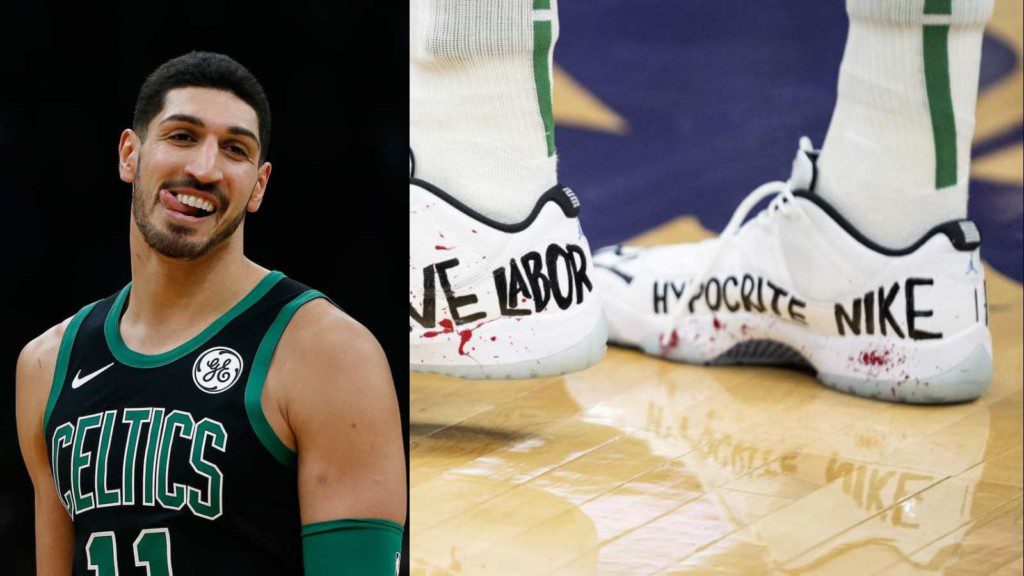 Recently Enes also fired shots towards LeBron James criticizing him for his silence and said that most of the things LeBron James raises his voice for are just for his publicity. Enes also took on Michael Jordan saying Michael Jordan has done nothing for black community. Kanter a month ago even asked the owner of Nike, Phil Knight to fly to China with him and have a look with his own eyes towards the injustice and also invited LeBron James and Michael Jordan via his Twitter handle.
Also read:Watch: Giannis Antetokounmpo wins heart courtesy to another epic interaction with…

Enes Kanter on Nike's continued silence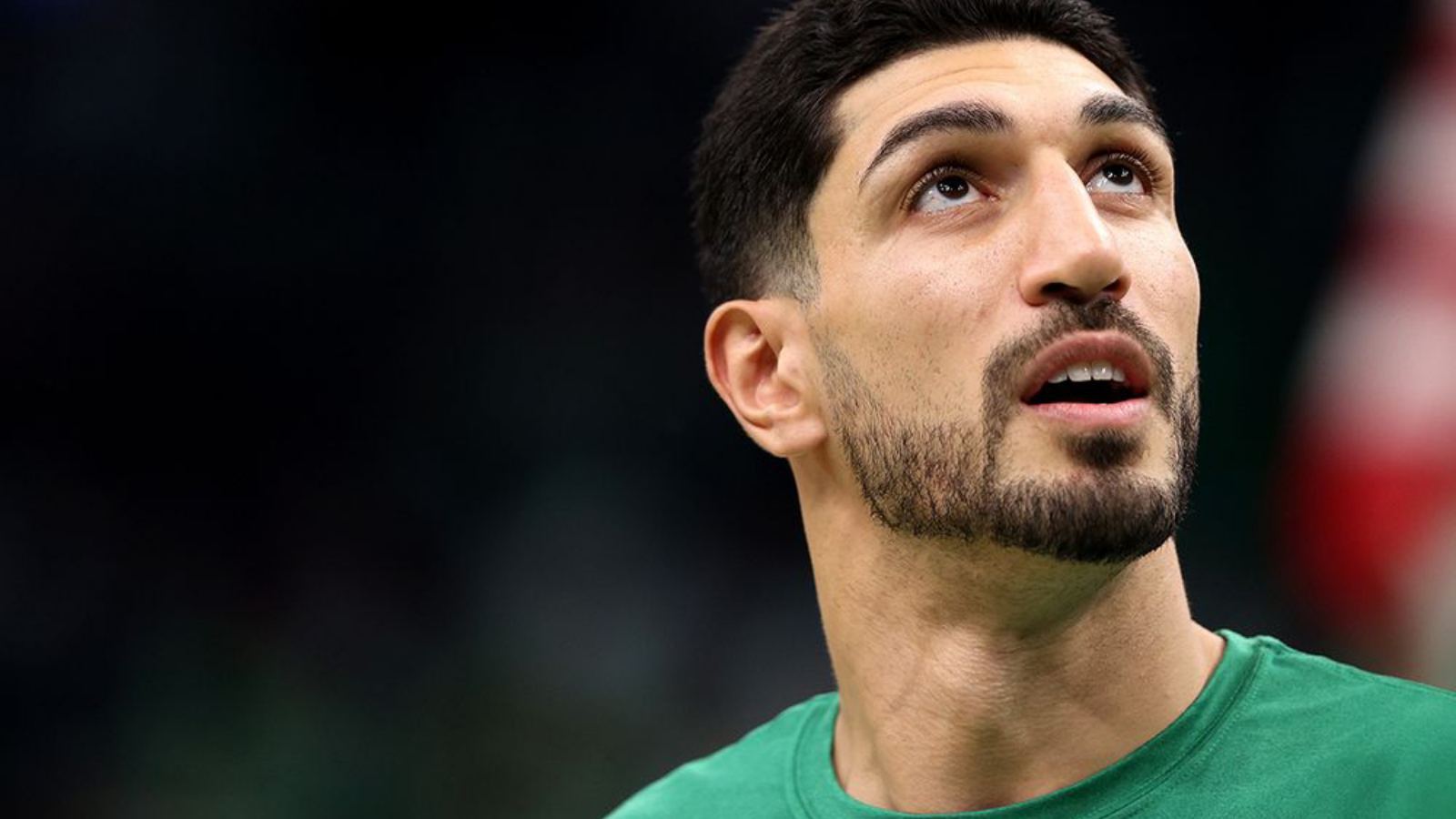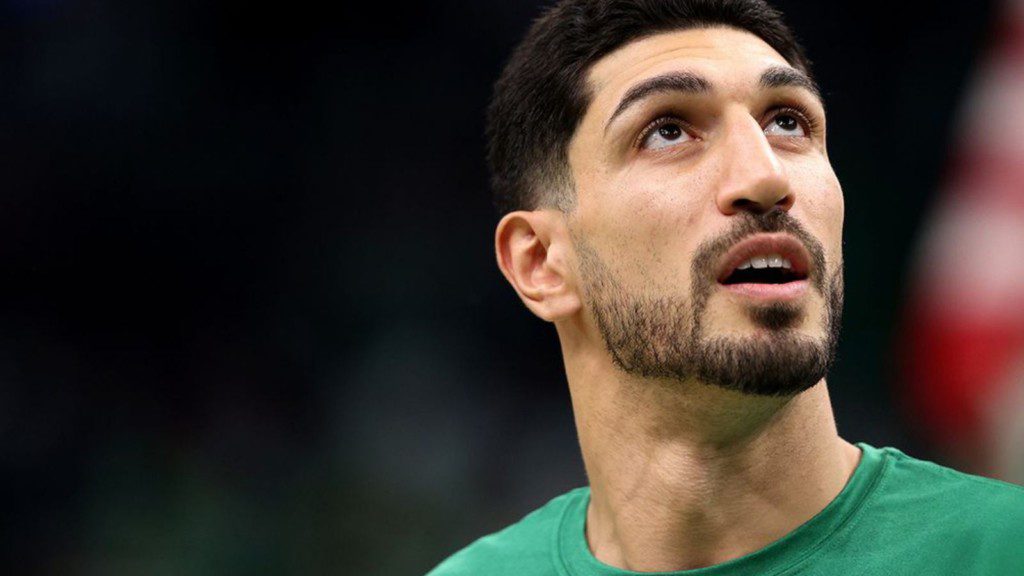 In the video which was posted on twitter earlier and is now viral on internet, Enes applauded Nike for raising their voice against injustice in United States of America and later criticized the brand for remaining silent when it comes to China by referring to them as puppet. He in the video quoted: "We need to call out these companies. Nike, the biggest sponsor of NBA. In America, they stand with Black Lives Matter, Latino community, No Asian Hate, and the LGBTQ community, but when it comes to China, they remain silent."

Further adding to it he questioned all the Americans watching the video that every time they use their products think about the blood and sweat on it. Educating yourself before signing the papers was also a point highlighted by the 6'10" center. Which was a signal towards all the athletes in the world signing endorsement deals with the company. Enes also stated that principles, morals and values are more important to him and not money and that's how it should be for every athlete in the world.
Also read:Watch: Anthony Edwards' epic steal and windmill slam sends fans in…