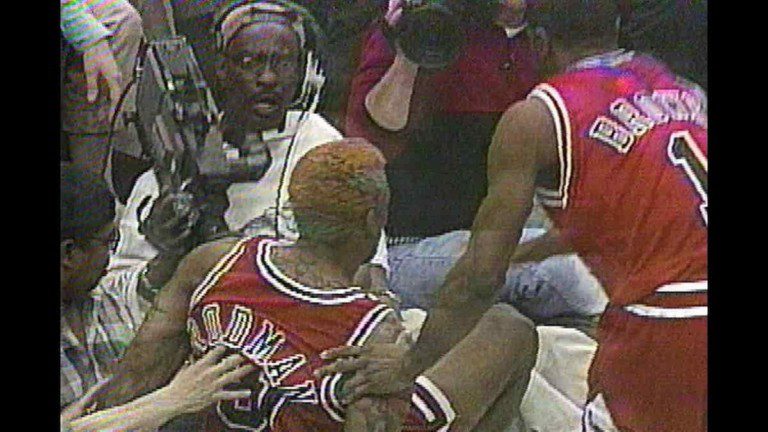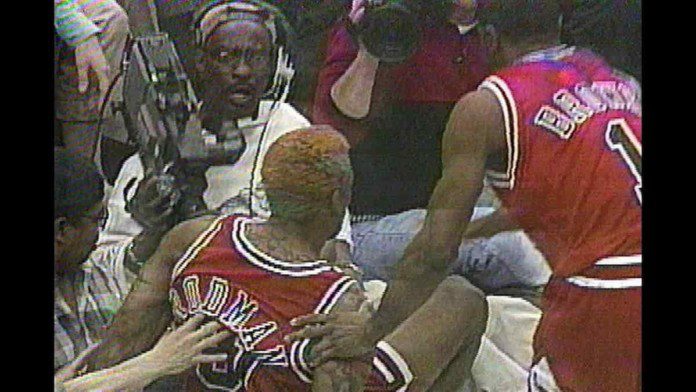 Dennis Rodman, the orchestrator, entertainer and marquee defender of the iconic Chicago Bulls, undoubtedly lived one of the most controversial lives in the NBA. From marrying his own self, to making a surprise entry in WWE, to throwing punches on court, the Worm had some of the most debatable incident throughout his stint in the NBA. But one occasion, he seemed to have crossed the lines, which even included the NBA to take charges.
For this spoken off instance, Dennis Rodman was charged $1 Million, charges of sexual assault were imposed and he was also handed an 11-game suspension. So, what could the Worm possibly do, to take matters to such a level? Well, the Hall of Famer went onto kick a Cameraman in his groin when the Bulls were locking horns against Timberwolves in the 1996-97 season. 
Also Read: Skip Bayless urges why Johnny Manziel being Cleveland's G.O.A.T over LeBron…
Why did Dennis Rodman kick the Cameraman in his groin?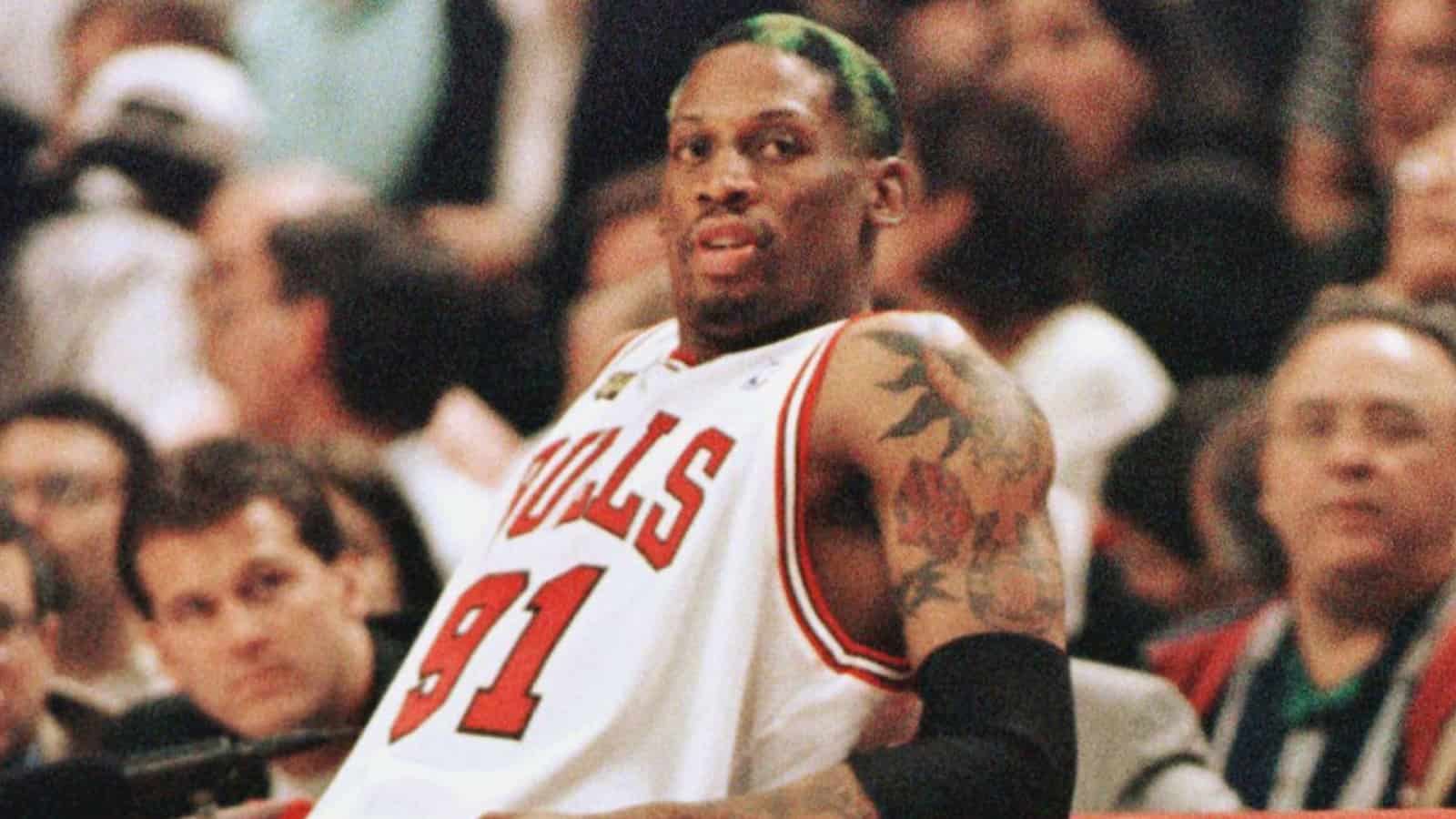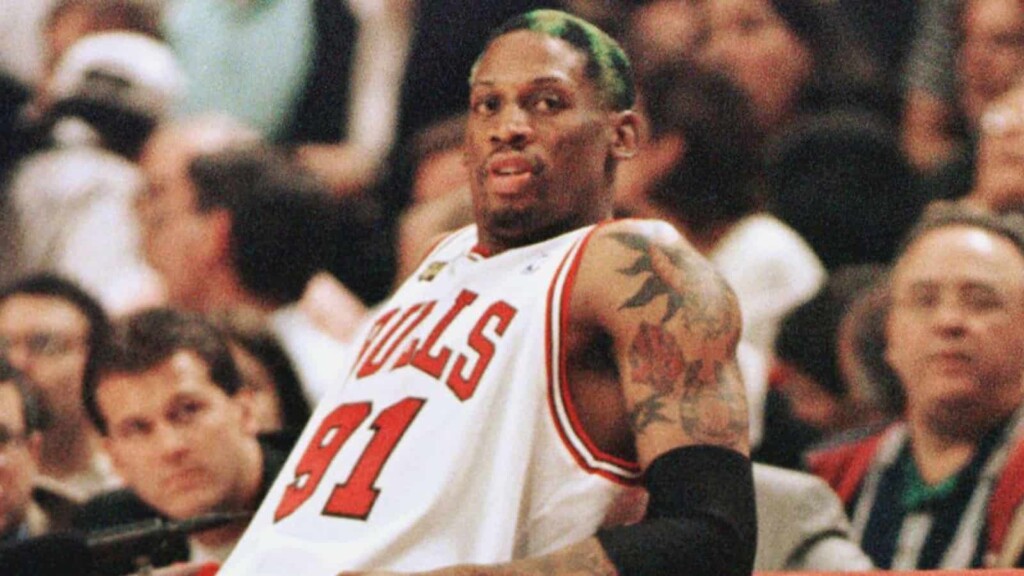 Dennis Rodman, who wore his heart on his sleeve kicked the Camerman during an ongoing game between the Bulls vs Timberwolves, which even saw the fans get angry upon the unnecessary anger by the Worm.
The Cameraman, called Amos filled sexual assault charges against the Chicago bulls' defender. He even agreed to pay fine $200K as compensation in order to bury the matter. To add to his misery, Rodman was penalized with a fine and even lost $1 Million in his salary slips. Furthermore, at that time, that was the second-longest punishment ever imposed on a player by the league.
According to the Chicago Tribune, when the media wanted to inquire about the doings to Rodman.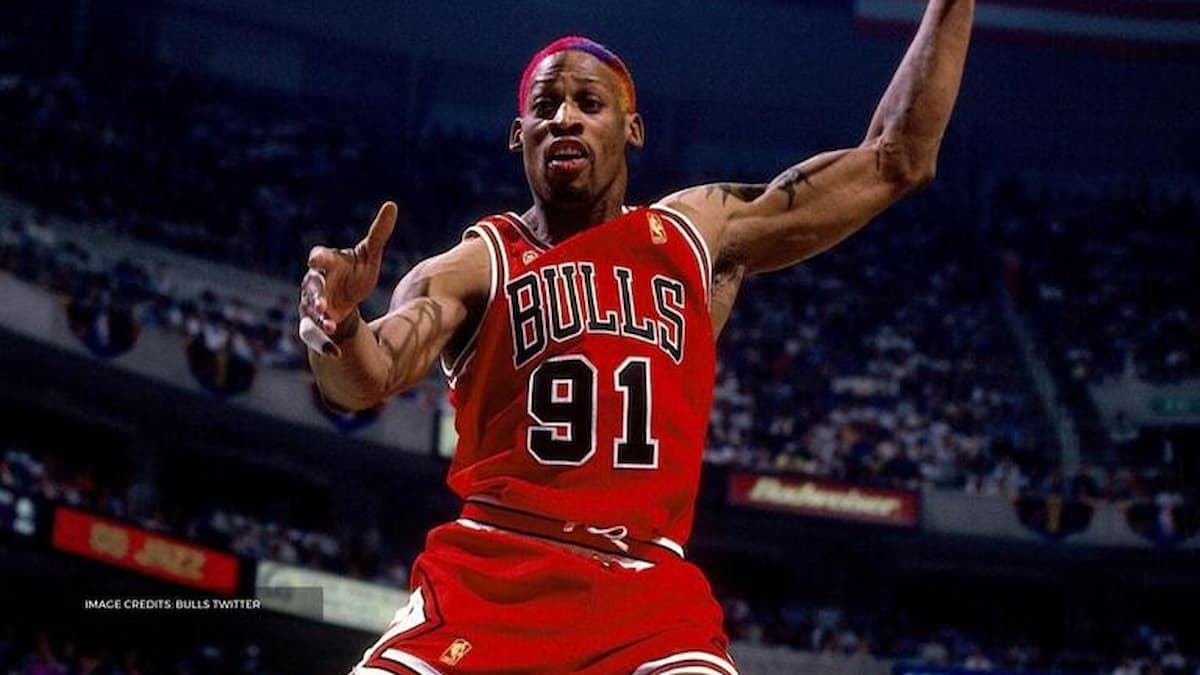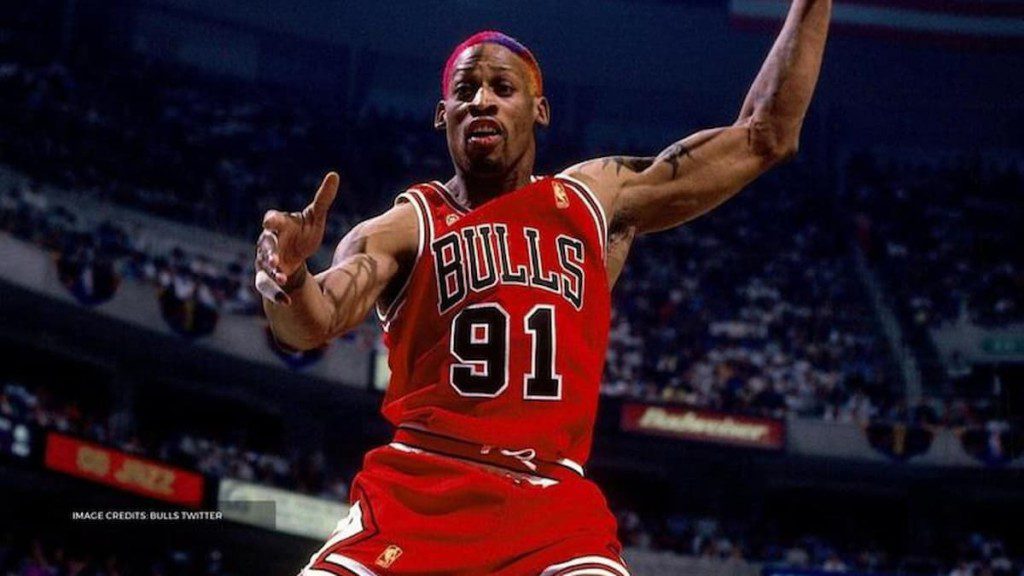 He stated, "He had his camera right there," Rodman said. The camera people are too damned close on the baseline. All of a sudden, 'Boom' I step on his camera. Any athlete would react the same way. That's your career. I stepped on (a camera) and I twisted my ankle. I don't care who he is, he doesn't need to be that close. I said, 'Sorry I kicked you,' and then all of a sudden he said, 'Get away from me. Then all of a sudden he passed out. I was like, 'Yeah, right.'" 
Also Read: Lakers' LeBron James reveals hyped and honest reaction after Odell Beckham…