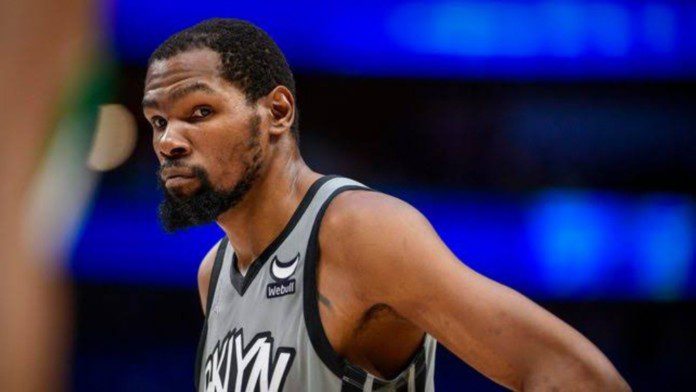 Kevin Durant has always had his social media handles under controversies or even filled with fire and hate as the star loves to opinionate his views on any and every thing he wants to. Recently the face of Brooklyn Nets, Kevin Durant took on to his Twitter handle and sharing a video of Overtime featuring a kid trying a fancy move tweeted "This shit stinks".
Kevin Durant's followers and the other users at Twitter had a viral reaction to this tweet as the video featured a kid and calling him out in such a manner didn't really look good. Twitter criticized Kevin Durant a lot for his comment and a tweet from Indian News Channel NDTV's Editor Sreenivasan Jain which said "He's just a kid, champ " was  also replied by Kevin Durant where he said "It's all about habits man." But the criticism never really stopped and actually is extended as the kid has responded back.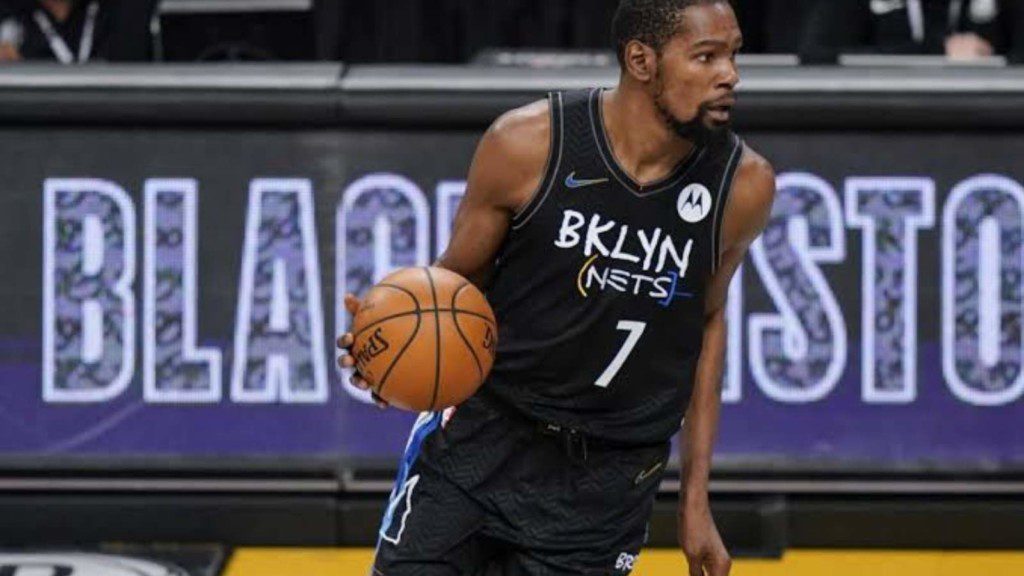 Jayden Moore is the kid who got criticized by Kevin Durant for using a fancy move in the game. The video was recorded by Jayden's father when he was a 6th grader and also has a backstory which was a 10$ bet if he pulls that move in the game and didn't get called out for travel. Jayden Moore is currently in 8th grade and is playing basketball at Hopkins High School in Minnetonka, Minnesota with a dream to make it to the league one good day.
Also Read: "It's always a bit skewed" – Draymond Green not happy with…
Jayden Moore responds to Kevin Durant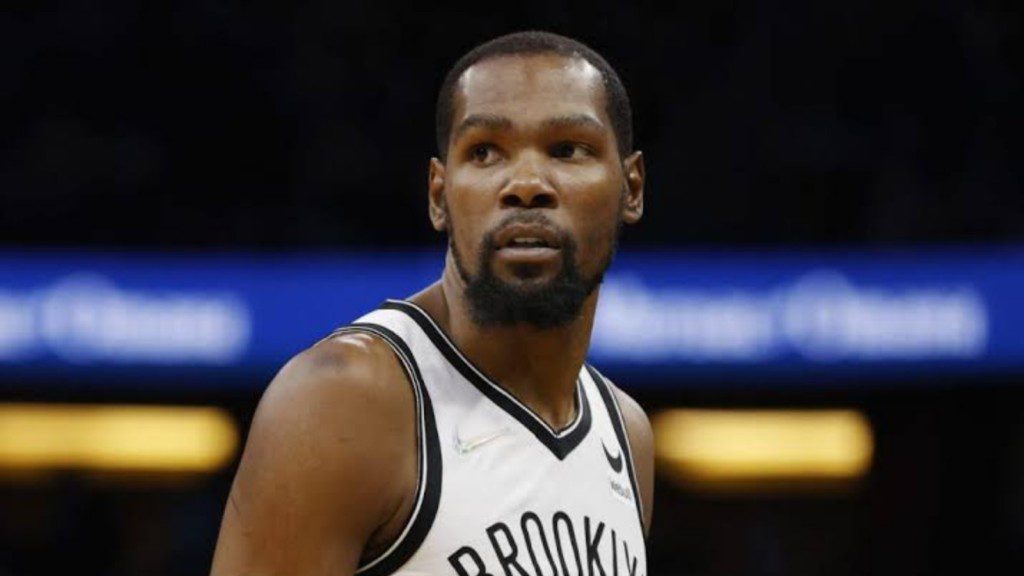 The 13 year old point guard Jayden Moore of Minnesota is the kid featured in the video which is criticized and called out by Kevin Durant. Jayden Moore in response to the criticism thrown at him unexpectedly and out of nowhere that too by the league's best scorer in his response quoted "Like, what made him take time out of his day to say something negative instead of encouraging me or telling what really needs to be done and then texting me privately or something like that".
The feelings of the 13 year old kid Jayden are hurt and is having a hard time to settle and understand what really happened with him. Jayden Moore's mother advised him to not take this comments and criticism personally and was also going to jump into the matter by herself replying to Kevin Durant by tweeting -Why's KD being so mean? It's the week of Christmas." but thought to not to do so and extend it further.
The coach of Jayden Moore's basketball team Kev Novak had a lot to say with Kevin Durant targeting the kid's move and was amazed to know that he is taking time out of his schedule to look at such things and also comment on it forgetting it is a kid who is featured in it. Jayden Moore broke his silence and with the advice of his parents retweeted directly to Kevin Durant writing "Thanks for the constructive criticism, I've grown from my 6th grade year! Maybe we can work on some stuff together!! All love. Hopefully I can get to where you at one day!".  A reply or retweet from Kevin Durant's side has the kid and everyone waiting.
Also Read: Top 5 cars in Hall of Famer Michael Jordan's collection