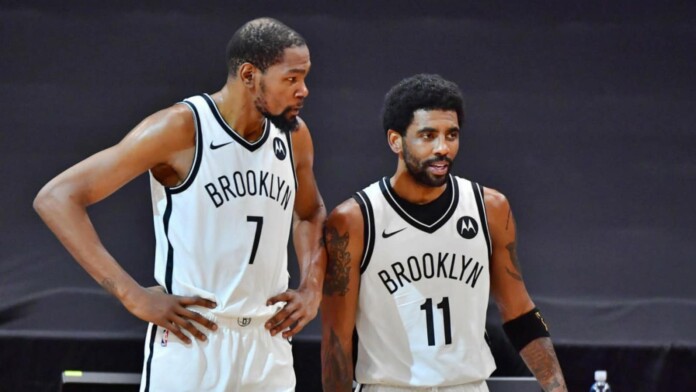 The Brooklyn Nets assembled a team of Kevin Durant, Kyrie Irving, James Harden, Blake Griffin, LaMarcus Aldridge, etc. that could stand on the podium with this season's NBA trophy but fate had something surprising stored for the Nets.
The season started with Kyrie Irving's controversial stance against the covid vaccination which made him the epicenter of the plethora of ridicule and hatred. His adamant decision did cost him a fortune as he was ineligible to play but at the same time, he was fined for not playing.
But seems like the dark clouds have finally parted their way with Irving as he is soon returning to the roster even if it means as a part-timer.
Also Read: "In the End, the game will tell you" – LeBron James…
Kevin Durant is excited for Kyrie Irving's return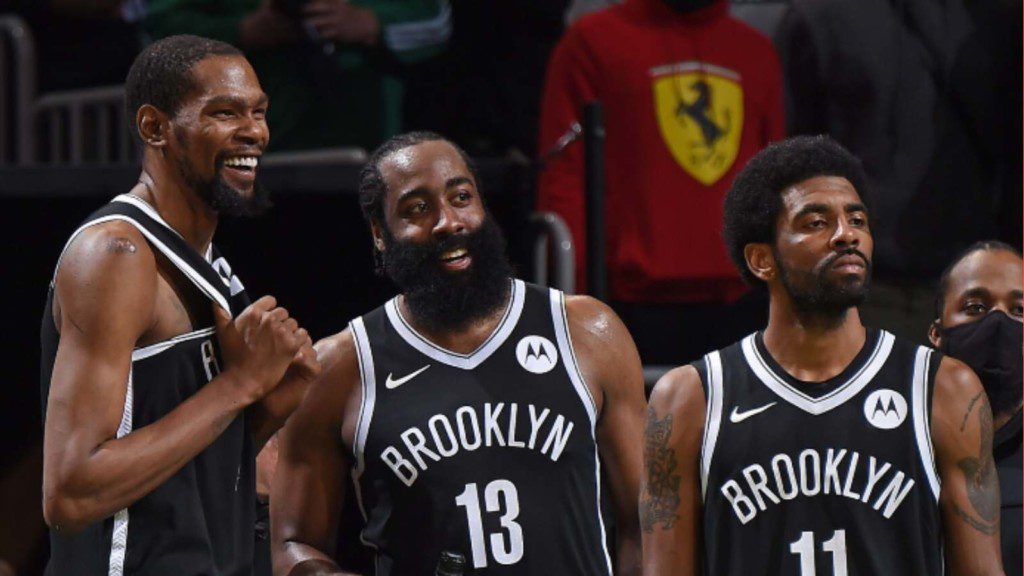 Kevin Durant who is currently in NBA's Health and Safety Protocol, on a recent episode of ETCs podcast called KD From Covid Protocol with Eddie Gonzalez, opened about Kyrie Irving's situation.
When the host Eddie asked Kevin how does it feel for Kyrie Irving to come back? Durant replied, "We are down so many bodies because of covid so it is perfect time to add a fresh body back into the equation…somebody that can bring so much to the floor. Like, we just needed it."
He continued to add "And, adding Kyrie back to the equation makes so much better as a team."
He also talks about how as professionals they can understand what goes around in the NBA which is a form of business full of trades, leases, contracts, and players are exchanged every season based on the performance. But in the end, the one familiar aspect that they all share is that they stand under one canopy: Basketball.
Kevin Durant was having a blast this season on an individual level until he had to enter the Health and safety protocol that forced him to miss out on games. He was averaging 29.7 points, 7.9 rebounds, and 5.9 assists per game this season leading the MVP race. The covid might have hindered his progress for now but once he comes out, Kevin will surely get back to where he left.
So, when Kyrie's comeback news broke out, the Brooklyn Nets had no negative feelings for him. It was his decision and he paid for it in his own way. Both Kyrie and the Nets were down since the season began but now that the season seems to have come at a standstill due to the covid outbreak once again, the teams finally have the chance to re-evaluate their current state of affairs.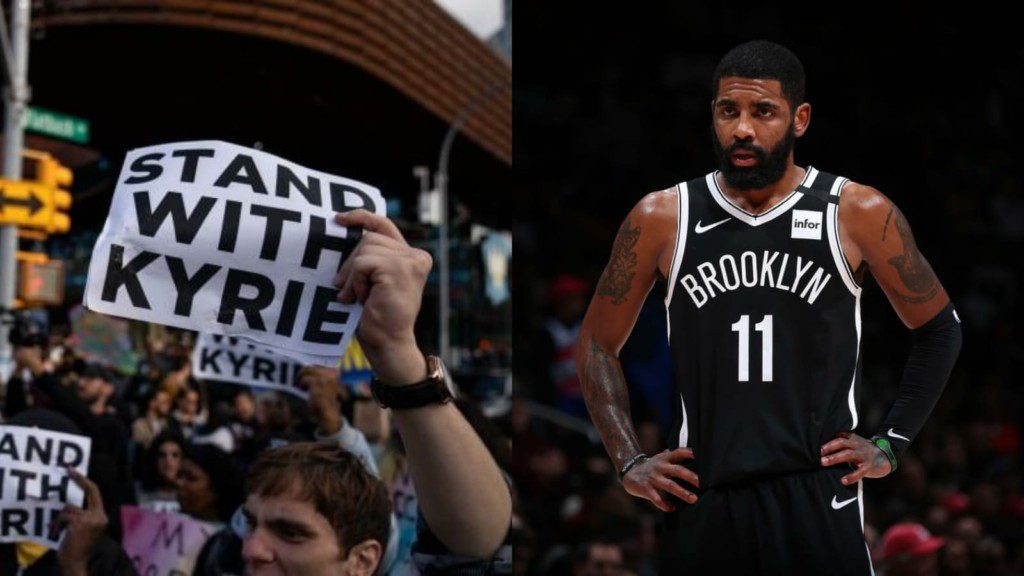 This opportunity presented itself with the chance to amend the broken chains and make essential changes.
A lot has been anticipated with Kyrie Irving's return because putting everything aside, he is undoubtedly one of the most talented players in the league and he along with Kevin Durant and James Harden could be threat news for the Nets opponents.
Also Read: "Stay ready cauz we may need your a*s, man": LeBron James…