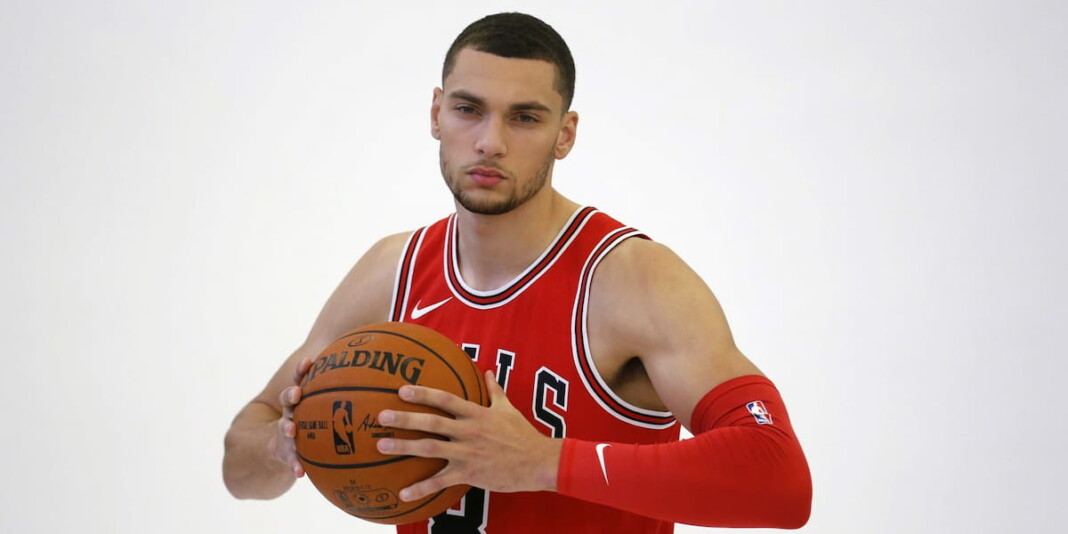 | | |
| --- | --- |
| Name | Zach LaVine |
| Profession | Basketball Player |
| Net Worth | $3 Million |
| Salary | $19.5 Million |
| Endorsements | Adidas |
| Marital Status | Engaged to Hunter Mar |
| Nationality | American |
Last Updated- September 11, 2021
Get to know all about Zach LaVine net worth here. Since being acquired by the Chicago Bulls as a part of their re-build structure Zach LaVine has been the core leader of the iconic team. Having managed to average more than 27 points, 5 assists and 4 rebounds per game in the previous edition, the two-time slam dunk champion is one of leading candidates for the most improved player award if he is able to lead his team in the upcoming 2021-22 season.
From being drafted into the NBA Draft as the 13th overall pick in 2014 by the Minnesota Timberwolves, LaVine is now an Olympic gold medalist with USA. However now that LaVine seems to be making a significant growth in his trajectory, NBA fans have been witnessed inquiring all about his personal and professional life. So, if this your concern as well, then article seems to be your one-stop destination as we shall cover all about Zach LaVine net worth, salary and more. 
Zach Lavine Net Worth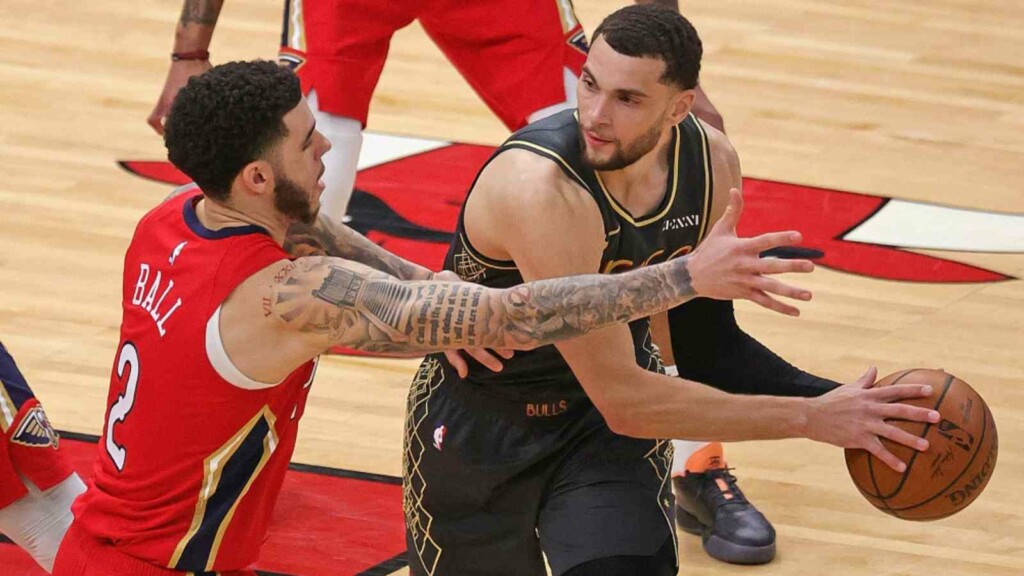 Zach LaVine Net Worth stands at $3 Million – $3.5 Million as of 2021 according to celebrity net worth. Moreover, knowing that the marquee Chicago Bulls marquee scorer has started his journey as the lead of the team, his net worth stands among one of the best in comparison to players of his age in the NBA.
When acquired by the Chicago Bulls, he signed an extension for four-years with the iconic Bulls which will see him become a free agent in 2022. But by the time that instance occurs, LaVine would have earned $78 Million based on his current contract. 
Zach LaVine Salary 
According to the reports published on Essentially Sports, Chicago Bulls guard/small forward would have earned $66,928,548 in salary upon the conclusion of the 2020-21 season. Since starting his journey in the toughest basketball league in 2014, LaVine has rightly earned his high earning pay-check. Be it the dunk contest, all-star game or clutch situations in the regular season, LaVine seems to be glorifying upon his form in every successive season. 
Zach LaVine Endorsements 
Zach LaVine's list endorsements have never been made public expect one. Until 2017, the 26-years-old was associated with Nike in their sneaker line. However, Adidas then signed him for a four-year contract which would fetch him more than $35 Million. Singing that particular deal in 2017, LaVine in entitled with Adidas until 2021 at least.
Zach LaVine Girlfriend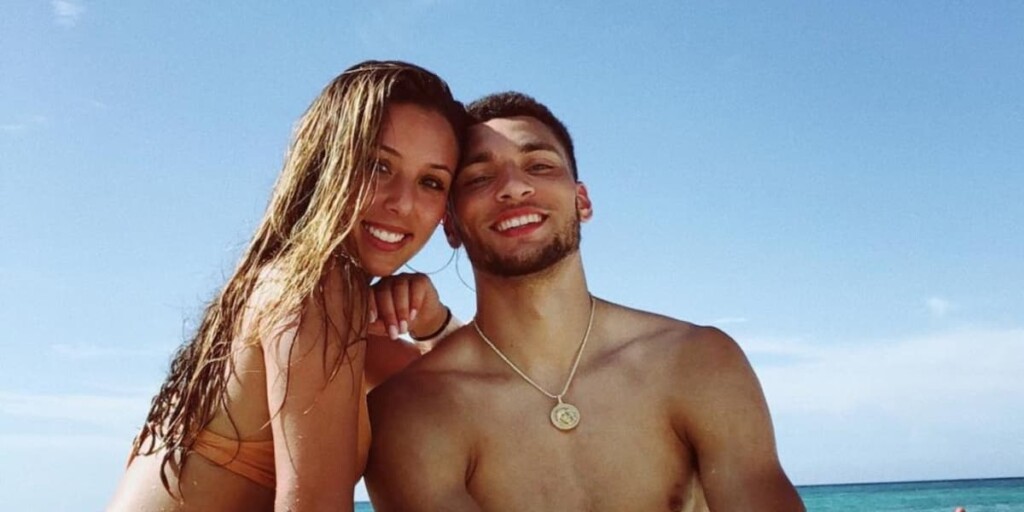 He is known to be a woman man and according to the reports published on various sources online, Zach LaVine is engaged to his long-term girlfriend Hunter Mar. The pair announced the same during the lockdown in 2020. LaVine met Mar when he attended Bothell High School in Bothell, Washington. The couple was eventually reported to move together to Chicago when LaVine was traded in 2017.
What is Zach LaVine Net Worth?
Zach LaVine Net Worth Stands at $3-3.5 million in 2021.
Is Zach LaVine Single?
No, he is engaged to his long-term girlfriend Hunter Mar since 2020.
What is Zach LaVine's age?
He is 26-years-old.
Which team does Zach LaVine play for?
He currently plays for the Chicago Bulls.
Is there a Big 3 in Bulls?
The Bulls have re-enforced their team by securing big men like Vucevic, Lonzo Ball, DeMar DeRozan alongside Zach Lavine. 
Is Zach LaVine a slam-dunk champion?
Yes, he is a two-time slam dunk champion.
When did he win his Slam Dunk Competitions?
He won the slam dunk continuously in 2015 and 2016.
Also Read: Top 5 Best Centers of 2020-21 NBA season
Also Read: Chicago Bulls end 6 game losing streak after beating Brooklyn Nets