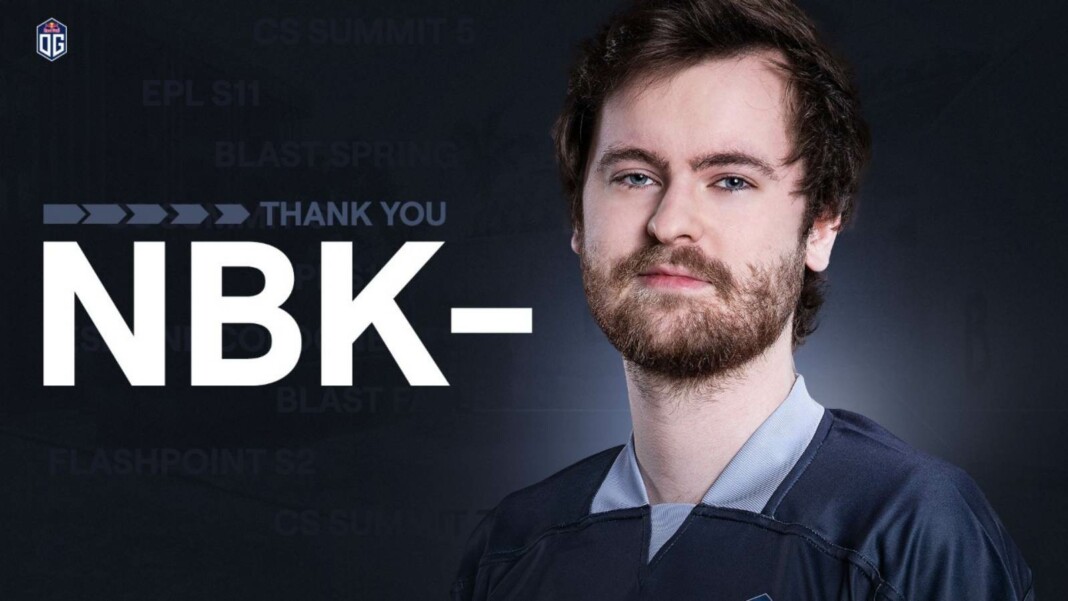 NBK- switches to VALORANT. We have seen many great players of CS: GO switching to Valorant to conquer a new title. NBK will be joining that list as well. Valorant is Riot's take on the tactical shooter genre of games. This game's mechanics are extremely similar to CS: GO mechanics. That's why we see so many former CS: GO players stitch and adapt to Valotant so quickly.
NBK- switches to VALORANT
Nathan "NBK-" Schmitt (born June 5, 1994) is a French professional Counter-Strike: Global Offensive and former professional Counter-Strike: Source player. He is one of the best-known Global Offensive players of all time, both internationally and in France, for having played on numerous successful French lineups, including VeryGames, Titan, two-time Major-winning LDLC, and EnVyUs, G2 and Vitality, since the early days of the game. In December 2019, three months after his release from Vitality.
After spending the last four months on OG's bench, NBK- is now looking for a new game to be best on and NBK- switches to VALORANT. He is one of the very few players who won a CS: GO major, not just once but twice in that matter.
NBK- switches to VALORANT after a 10 years long successful career in CS: GO.
Nathan said, "I have done it all from local LANs to winning Majors, grinded through the ranks, and sat on top of the world," NBK- added in his announcement video. "I lived the big disappointments and the best tournament wins. Counter-Strike gave me everything and I dedicated my life to it. But memories are made to stay in the past. It's time for a change and I'm coming to dominate"
27 years old NBK- achieved almost everything in CS: GO and now he is ready to dominate the rising Valorant scene as well.
---
NBK- has not raveled his Valorant team yet but we all can expect him to show up in the Professional Valorant scene very soon.
Also Read: Top 5 Highest Earning Valorant Players in the eSports Industry