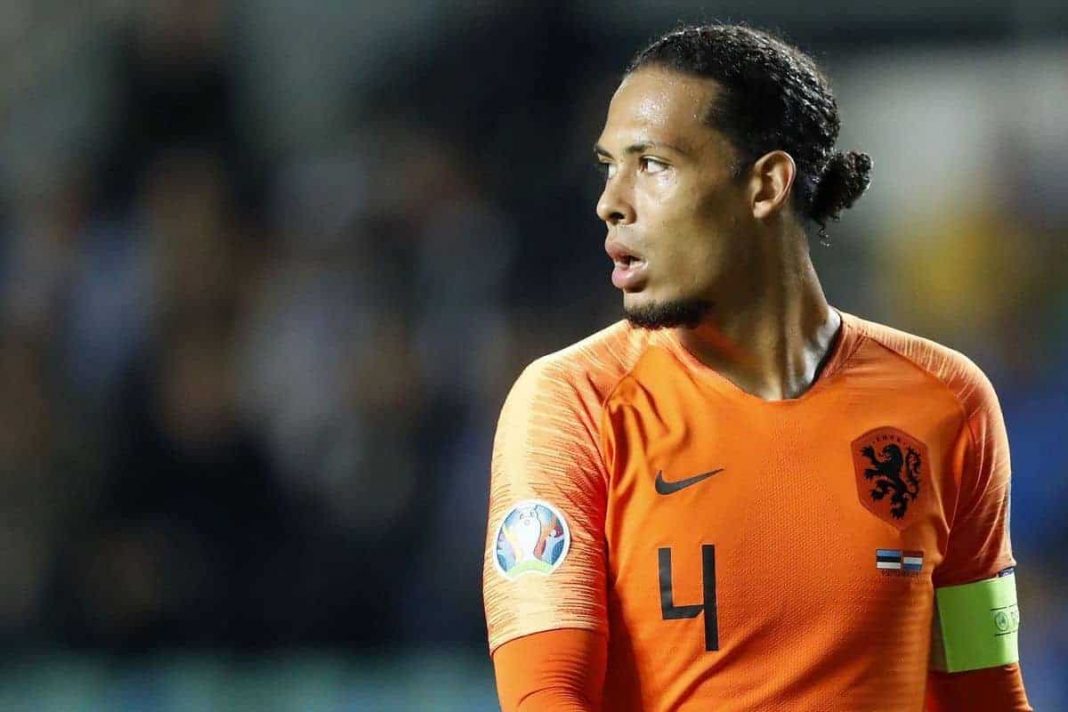 Netherlands coach Frank De Boer had made it clear that he will not pressurize star defender Virgil Van Dijk to play in the Euros this year. Virgil van Dijk is currently out injured since October and his return date has not been finalised.
Van Dijk suffered an Anterior Cruciate ligament injury playing for Liverpool in the merseyside derby against Everton. He has been pictured during his recovery over the last few months, with optimism in some quarters that he could return before the end of the season.
Van Dijk has started his rehabilitation work but is still far away from match-fitness
Jurgen Kloop, the Liverpool manager recently said in an interview that the Euro 2020 will come a bit too soon for Van Dijk and a the 29-year-old centre-back will not recover in time. Now, De boer has weighed in on the subject and made it clear that there will not be any pressure from his side towards the defender to feature in the EURO 2020.
"We know he has eight weeks left. I don't know if that's enough," the Oranje head coach told a press conference. "I have spoken to him, he is back on the field. There can always be setbacks.
"A week or two of setbacks could mean he can't play games for Liverpool [this season]. Then I can imagine that they say: 'Nice and nice, but you just focus on next season'.
"Ultimately, he must have a good feeling himself. I'm glad he's on the right track. Anything he can contribute to Liverpool and possibly us would be a bonus."
"I'm not counting on it at the moment. But if it were to happen, it would be fantastic for the squad. We're going to see. I'm not putting any pressure on him at all." 
"He has to do it himself and has to trust himself. The choice is with him. When the moment comes and we know how he is doing, you go with him to see what he can do. Then I have to make a decision about it. We let him take it easy now and continue his recovery work.
Also Read : Manvir Singh's equalizer earns India a deserving 1-1 draw against Oman