Dreki is the latest pet in the list of Free Fire Pets. Although the pet was introduced to the players in early March, it was only brought to the game recently. It was launched through a top-up event where players could avail the pet by purchasing 300 diamonds in the game.
Moreover, players also got to witness the launch of two new emotes and skins of the pet in the in-game stores. Here's a first look at the skins and emote and the details on how to obtain them.
Dreki Pet Skin and Emote now in Stores
Dreki is the new dragon-inspired pet in Free Fire. It has an ability called 'Dragon Glare'. This ability spots the enemies using the medkits within the 10m range. It lasts for 3 seconds. Furthermore, at the max level, its range increases up to 30 m and lasts for 5 seconds. Here are the exclusive skins and amusing emotes of the pet.
1. Skins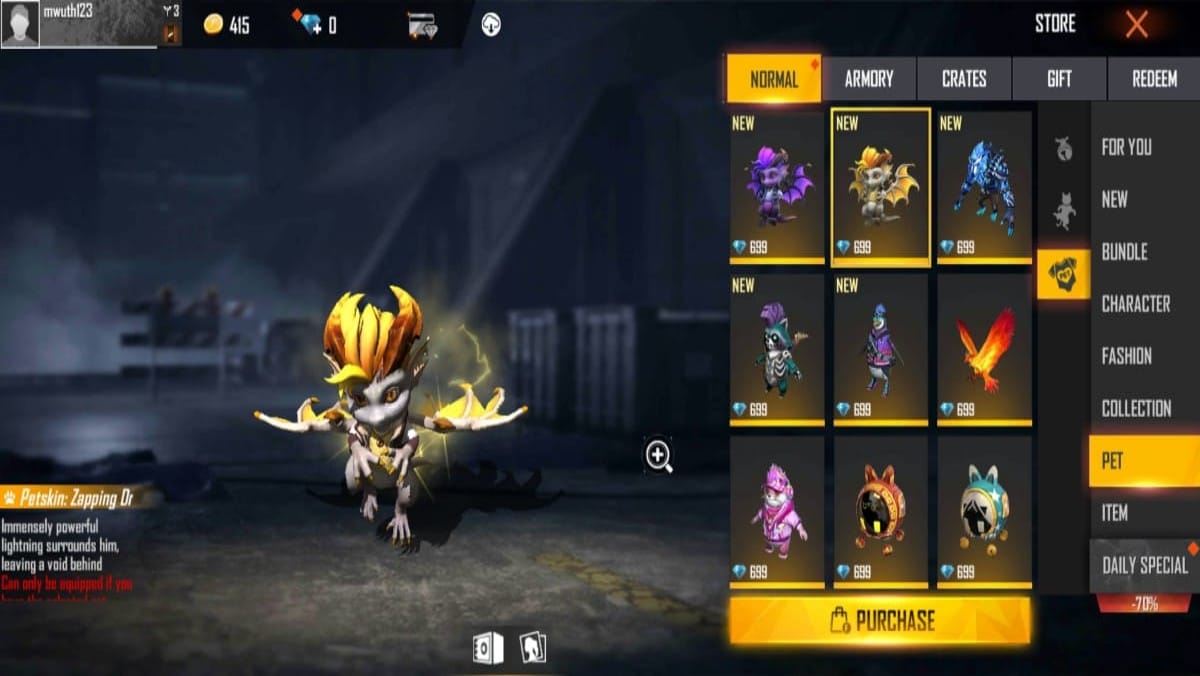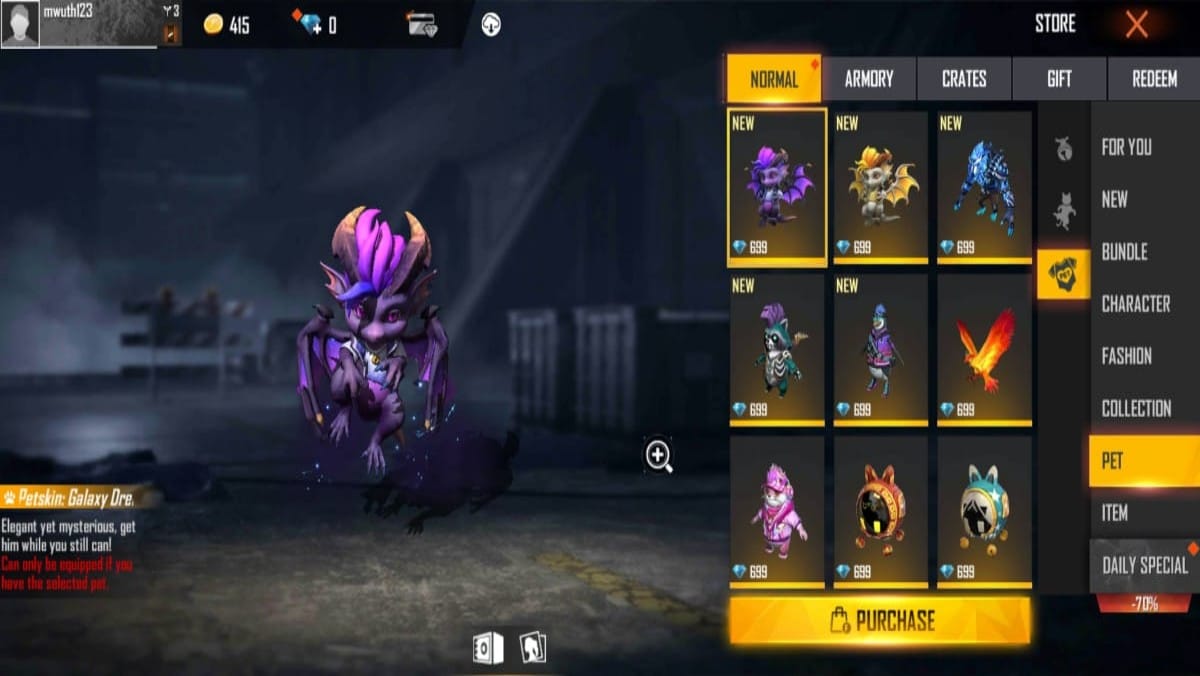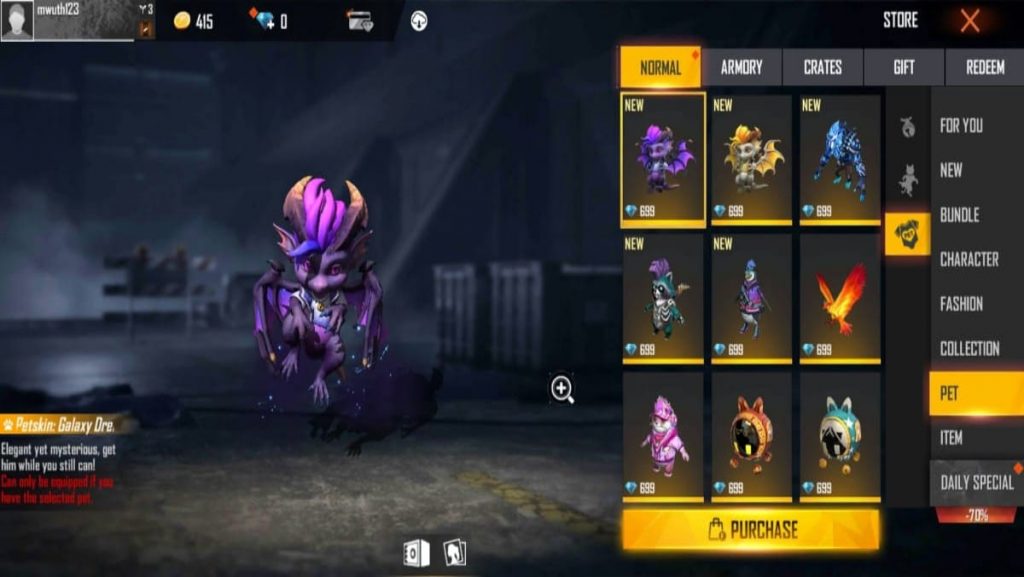 The Zapping Dreki and Galaxy Dreki are the two new pet skins that were added to the game. The Zapping skin comes in a lightning yellow mix which gives a special glow to the pet. On the other hand, the Galaxy skin adds a bit of essence and comes in a purple-blue fusion that gives the pet an elegant look.
These skins also come with exceptional animations as well. They can be purchased from the Stores section for just 699 diamonds.
2. Emotes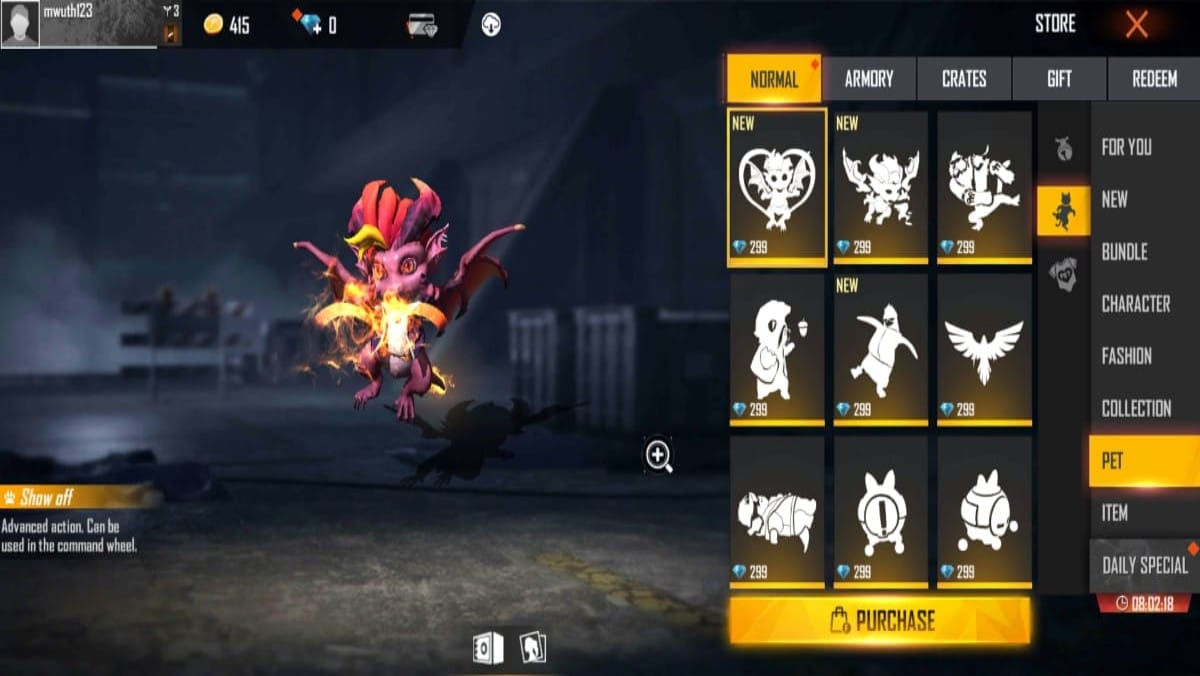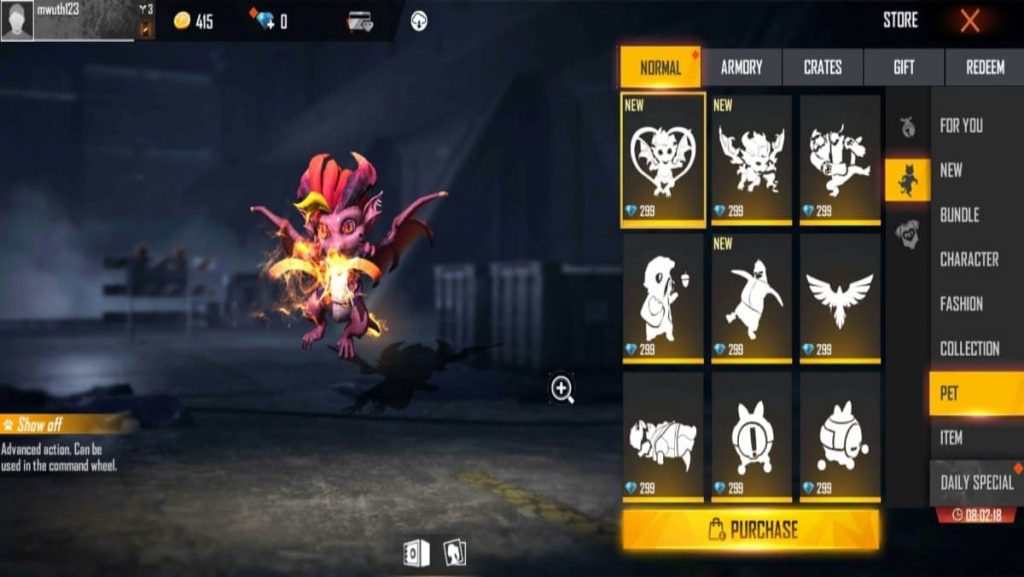 The Showoff emote is a mind-blowing emote where the pet spits out a flaming ball just like the dragons. The next emote is where the little dragon forms a heart through flames. Players can equip these emotes only if they own the pet. Furthermore, they can be purchased from the pets section under store.
Also, an emote will cost up to 300 diamonds which means together it will cost the players a total of 600 diamonds. This was all about the new pet skins and emote in Free Fire.
Also Read: Amitbhai vs SK Sabir Boss: Who has better Free Fire stats in April 2021