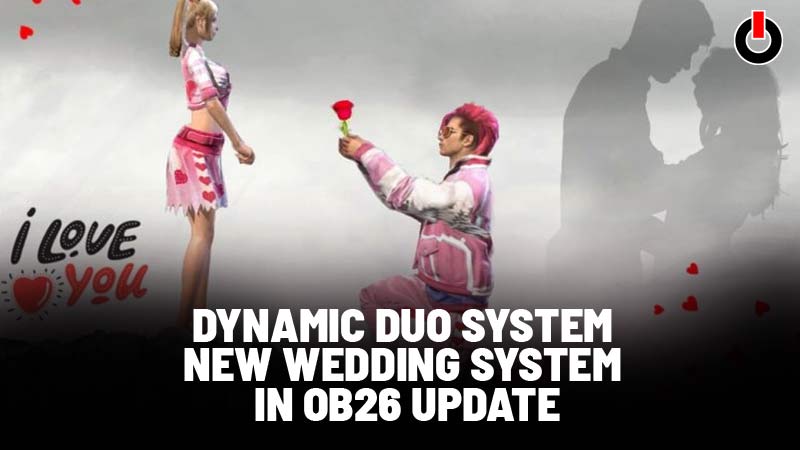 A good developer is known by his action and not by words. The developers at Free Fire pretty well know this. The new dynamic duo system in Free Fire OB26 update is out now. There are a lot of other features like the Vending Machine, UAV-Lite, Revival System, MAG-7 shotgun, and more. The couple dynamic duo system in Free Fire is one of those updates featuring friendship badges and exclusive rewards.
Couple Dynamic Duo System in Free Fire: Rules & Regulations
Before you use this feature, send a friend request to your other half. To do so, purchase 100 diamonds from the in-game app store of Free Fire. Your partner has to accept the friend request within 8 hours. If not, the request will be taken back. Moreover, the friend requests are limited to one at a time.
A relationship point system will form as soon as your partner accepts the request. Later, by playing together, you can collect exclusive rewards along with some friendship badges. The total relationship points are also limited to 500 per week. And, on every anniversary, they will get doubled.
Your connection badge will display publicly and anyone can see the relationship status. To make it a little more real, you can also break-up with your partner. There is no cost to do so. Interestingly, you can make another relationship within the next 48 hours.
Other than the other updates, M1014 and M1887 are two new guns coming up in the update. The M1014 has fallen quite a bit ever since the developers introduced the M1887 and Vector. The M1887 has been the king in the mid-to-close range battle for too long. They are reducing the range slightly so it will be more difficult to be one-shotted by your opponent in mid-range.
Also Read: Free Fire OB26 Update: How to Download Using Activation Code?