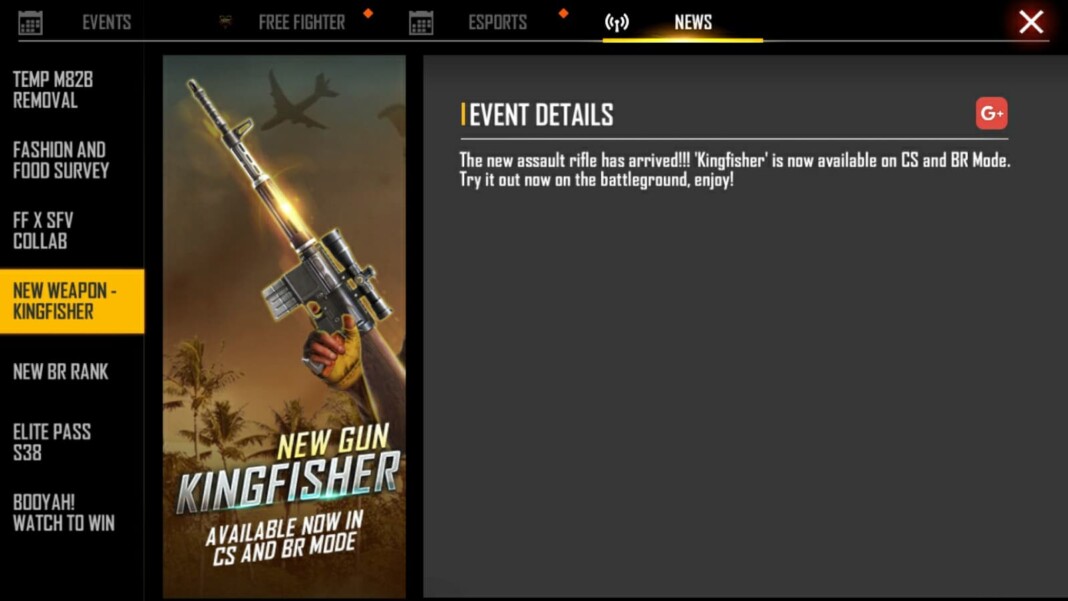 Garena Free Fire has an ever growing arsenal of weapons with the developers adding weapons in every major OB update. There is a new gun in Free Fire this time around "Kingfisher". The title has a huge arsenal of weapons consisting of weapons from every category whether it is AR, SMG, Sniper Rifles or Pistols.
The gun was also teased in the OB28 update patch notes with new character D-Bee and new pets too. The gun was coming with the handgun of Pistol category 'Uzi' but Uzi was introduced in the game with the update. Here in this article we will take a look at the newly added new gun in Free Fire Kingfisher and all you need to know about the weapon.
New Gun In Free Fire: Kingfisher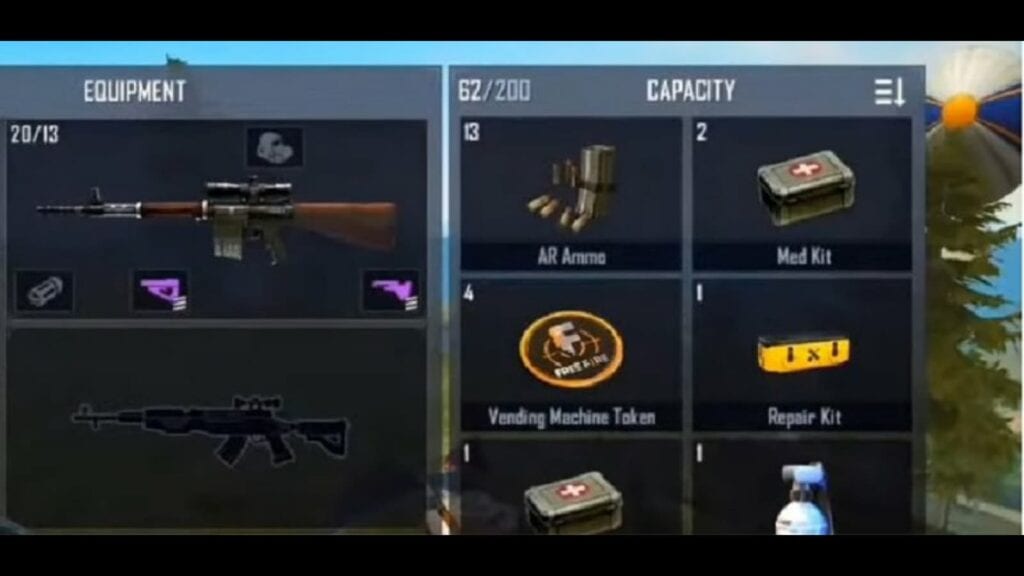 The new weapon is added in the AR category an will use AR ammo and comes with an pre-equipped 2X scope. The new Kingfisher AR is going to be on the faster side, unlike the Parafal or the AK. ARs with a high fire rate is usually considered better than average, as you can headshot people easier.
The new gun in Free Fire Kingfisher Assault Rifle is a mid-range weapon. It has an average damage per shot and has a mid effective range, not comparable to M4A1 and Groza. The weapon has a pre-attached x2 scope but you can still attach an x4 scope or a Thermal scope. The Free Fire Kingfisher Assault Rifle only has a 20-rounds magazine and it cannot attach an additional magazine.
Related – Free Fire Removes M82B From Game Due To Glitches And Bugs
The magazine size of this weapon is actually way smaller than most other Assault Rifles in Free Fire. In top of that the weapon do not use the magazine as an attachment too. The only upside of the weapon is the high rate of fire in the mid range and also the accuracy it offers.
The weapon has a very low recoil and gives players high accuracy and high damage with decent rate of fire. The weapon can attach a Muzzle, Stock, and a Foregrip to give it more accuracy, range, and stability. However, it has a small magazine size and does not perform well in long-range combats.
Follow our Instagram handle to participate in huge DJ Aloks Giveaway and to stay updated with every latest news of gaming and eSports scene.
Also Read – Top 5 Best Guns In Free Fire For Long Range