Battlegrounds Mobile India's makers are keeping the fans on tenterhooks before releasing the public version of the game. Until that, it is releasing many new events, giving exclusive rewards and also introducing new maps. One of the map is the New Hangar Arena Map in BGMI.
Playing in different maps offers a diversified battle-royale experience to the players. With different maps, players learn different tactics to defeat the enemies quickly. There are 5 different sub-modes in the Arena mode of BGMI: Team Deathmatch, Arena Training, Gun Game, Assault and Domination. Hangar map can be played in Arena Training and Gun game, it has recently been added in the Team Deathmatch mode as well.
About the New Hangar Arena Map in BGMI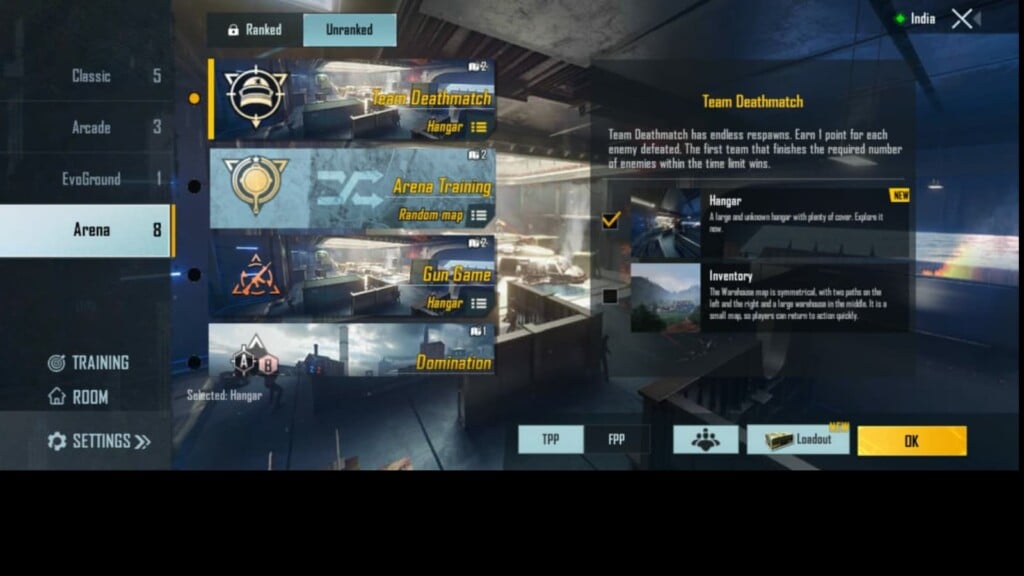 The New Hangar map is distinguished from other maps as it gives a modern outlook to the battle-royale game. A large helicopter can be seen lying at the centre of the map with plenty of cover. The map is tightly packed with different compartments which is advantageous to the players taking cover while engaging with an enemy.
Related: Battlegrounds Mobile India: New Insectoid Mode in BGMI
The Hangar mode will now be set as the default map of Arena in BGMI. Players can change the option to 'Inventory' which is the old warehouse map of BGMI in different sub-modes if they don't wish to play the New Hangar Arena map in BGMI. With the helicopter lying at the centre, it also looks quite similar to the TDM map of COD Mobile.
Tips and Tricks to play the Hangar Arena Map in BGMI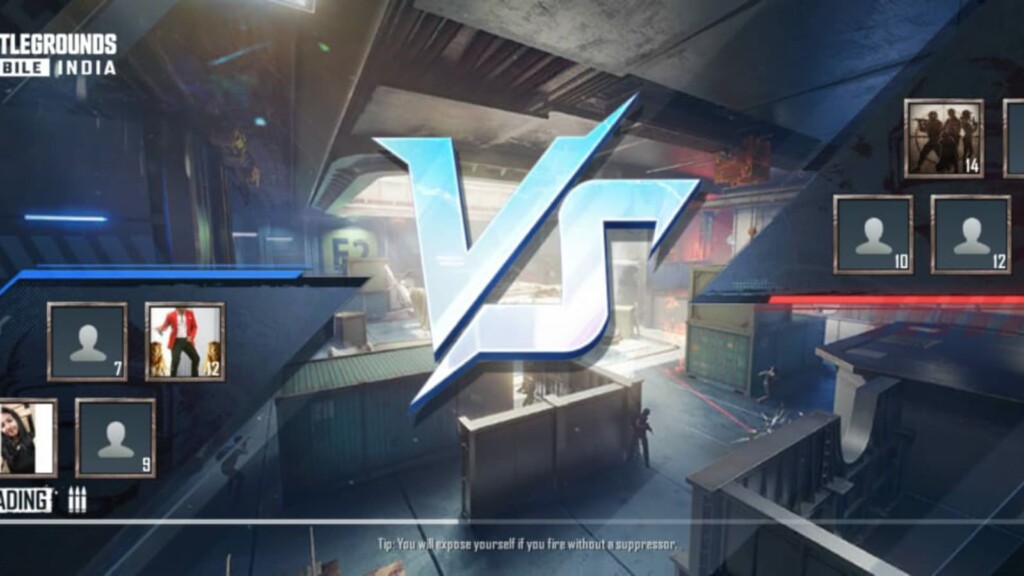 Since this map is congested with containers and compartments, players will try to camp near the corners where they can defeat you easily, make tactical use of grenades to defeat the enemies hiding near the compartments.
You can also take a prone position above the helicopter placed at the centre of the map as it will be difficult to trace your location by the enemies.
Players can also take cover above the extreme left and right compartments and defeat those enemies who might try to reach your spawn location.
As this map is tightly packed with containers, there will be a lot of close range fighting. So, in order to ace those close range fights, choose weapons like M762-XT or AKM -XT as they are very powerful close range weapons.
These are some of the basic tips for the players who wish to explore the New Hangar Arena Map in BGMI or those who have already played the map. Were these tricks helpful? Do let us know in the comment section below.
Also Read : Battlegrounds Mobile India: How to level up faster in BGMI?