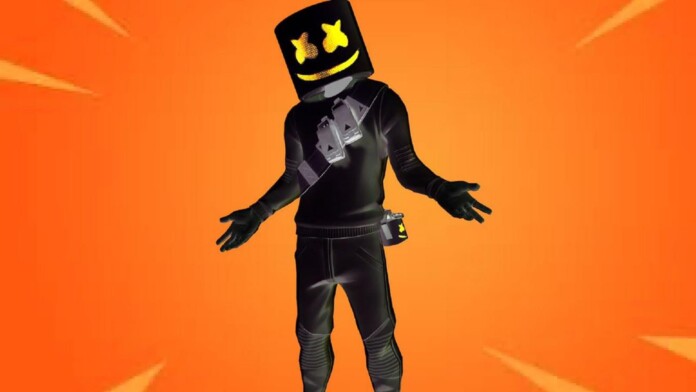 Epic games have been known for having in-game crossovers for a long time they have collaborated with different franchises such as with Naruto, Batman and many more. This time around there are new leaks about new Marshmello skin in fortnite and his bundles.
There are many new fortnite skins about to come in the game but first to come in season 6 is suposed to be the Marshmello skin and emotes. Here in this article we will discuss about the upcoming Marshmello skin Fortnite leaks.
Marshmello Skin In Fortnite Leaks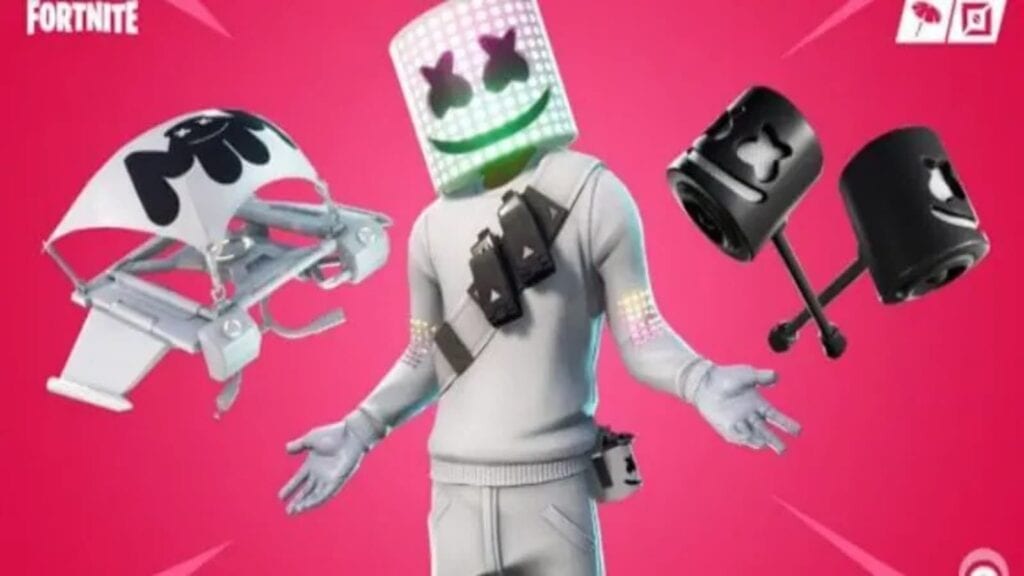 The past few months have been a little edged over the sports theme and football has been a key focus for Epic Games in these past few months. The Fortnite player base are obsessed with getting the "rarest" Fortnite skins and to satisfy this obsession Epic Games frequently introduces new skins with collaboration with Sport stars and celebrities such as Neymar Jr. and more.
The encrypted skin hidden away in Fortnite's code has a light-up effect that triggers when using musical Emotes, prominent leaker 'HYPEX' was revealed on May 27. There is no confirmation on how exactly these skins will look but they are most likely to be better than imagined.
Related – Fortnite Season 7: New Discovery Reveals Baffling Presence of Kangaroos with Aliens
The players have started to think that since Marshmello already has skin in the game, this new skin might be an addition to it which might include changes like – light-up effects or costume change. Marshshmello also performed with Selena Gomez and Khalid for UCL Finals and now the fans are expecting a new Marshmello skin in the game. 
The free cosmetic rewards included the Keep It Mello emote dance, the Mello Made it Right spray, and the Marshy Smasher pickaxe. Although those cosmetics will never be available again, at least you'll be able to pick up the Marshmello Fortnite skin in today's item shop.
Also Read – Top 3 Smartest Players In Fortnite