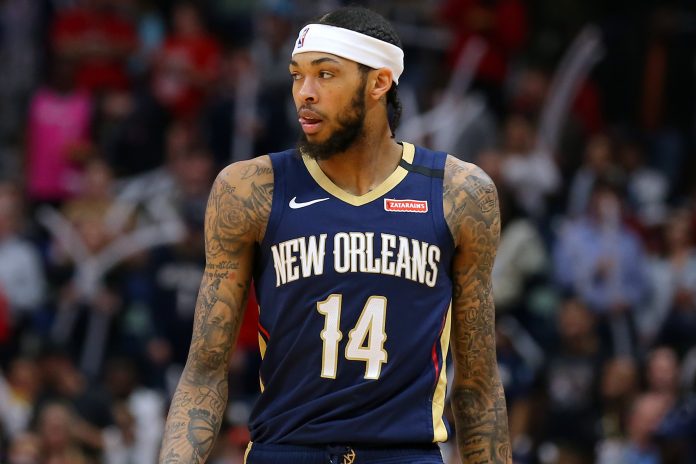 It seems like the Los Angeles Lakers are going through their worst phase which their fans could remember ever since LeBron James and Anthony Davis have signed up. With both superstars being out, the defending champions appear to be more and more vulnerable against every team they face. The latest were the New Orleans Pelicans who dominated the short-handed LA Lakers throughout the game.
Brandon Ingram led the Pelicans with season best 36 points, whereas Zion Williamson fell short of a rebound to record a double-double with 27 points and 9 rebounds. Pelicans guard Josh Hart- like Brandon Ingram an ex-Laker who was part of the trade that sent Anthony Davis to Los Angeles, grabbed 15 rebounds to go with five steals.
Apart from that, starting point guard Lonzo Ball missed his second straight game with a strained right hip flexor for the Pelicans. Alexander-Walker started in his place. Steven Adams had 12 points and seven rebounds.
Brandon Ingram leads New Orlean Pelicans past LA Lakers
The 20-year-old Williamson became the first NBA player younger than 21 to score at least 20 points in 21 straight games and he did so with his usual crowd-pleasing array of alley-oop dunks and quick, powerful drives to the hoop.
The Lakers, struggling without stars LeBron James and Davis, lost their third straight. Montrezl Harrell had a team-high 18 points, while Kyle Kuzma and Markieff Morris each scored 16. Kuzma also grabbed 10 rebounds and had seven assists. New Orleans opened its first double-digit lead in the second quarter and went up by 17 on Ingram's 27-foot 3-pointer, one of four he hit from deep.
The Lakers never got within single digits in the second half and trailed by as many as 30.
Also Read: Phoenix Suns maintain their winning streak on the road after rolling…