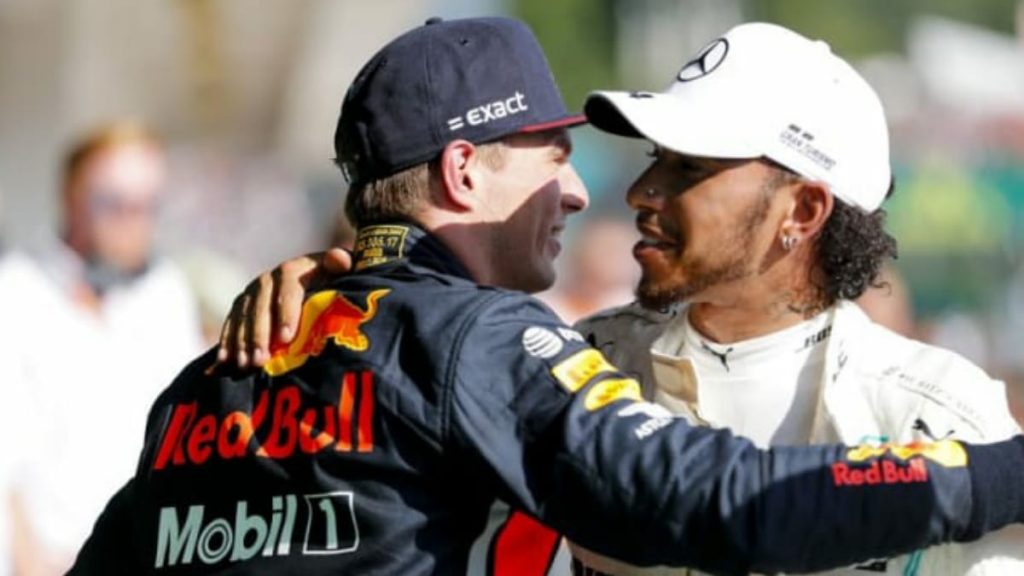 There is humongous buzz created around the Mercedes and Lewis Hamilton contract. But one thing that caught the eye most was a 'Verstappen Clause'. However, new reports show that there is no such thing in Hamilton's F1 contract. Speaking about the Verstappen Clause, let me explain you what it is. 
It basically grants Hamilton the veto power in choosing his teammate. The idea being floated is that Hamilton would want to block a move for Verstappen, considering the Dutchman is possibly the only driver on track who can steal Hamilton's thunder. It comes to light that young George Russell is the reason behind Mercedes believing Lewis Hamilton getting 'Verstappen clause' is pointless.
Lewis Hamilton and Mercedes Contract Deal to have No 'Verstappen clause' as per new reports
However, Motorsport reports that Hamilton's new contract would have no such clause and Hamilton would not get a chance to choose his teammate. The report further states (translated via Google), "The future of the Star is already written. And his name is George Russell and not Max Verstappen."
since Russell would anyway push Hamilton to the limit, just as Max would, a veto clause would be redundant. Furthermore, the Brackley-based outfit is making a statement of intent, saying that they prioritize the Constructors' Championship over the Drivers' one.
As things stand, it looks as though Russell is leading the race for the coveted Mercedes drive in 2022. But until then, Valtteri Bottas will remain in that seat and the Finn would want to prove a thing or two.
Having said that, things just need to come out in the open for fanatics to be sure about it. When will Lewis Hamilton or perhaps Team Mercedes make an official statement? Especially with the 2021 season commencing date in Bahrain approaching faster than ever. 
Also Read: Lawrence Stroll thinks Could Transform Aston Martin as per Ex-F1 Team…