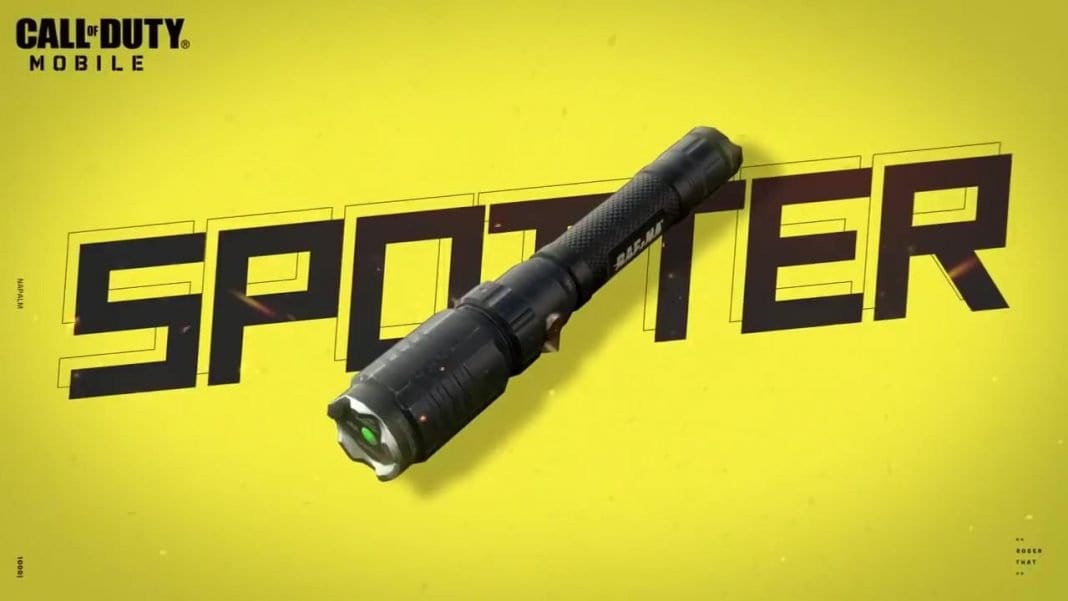 The latest Call of Duty: Mobile – April 16th Community Update is out now. There have been a lot of new features and items added to the game. Two news maps – Oasis and Coastal are making their way in the latest Season 3. New Spotter in COD Mobile Season 3 is another interesting thing to look at. This new feature comes with a few major capabilities which will help you ace your favorite battle royale game.
New Spotter in COD Mobile Season 3: Features and Advantages
Another most underrated item in Season 3 is Battle Royale Class – Spotter. It offers both offensive and defensive capabilities in the game. Now, you can throw up cluster strikes at your enemies from a distance. The passive trait will help you locate the enemies nearby and will also aid the reload process.
The Spotter is not yet available in the COD Mobile. However, as per the reports of Community Update, the new item will be accessible through an in-game featured event. More details on this are not yet disclosed by the developers.
Apart from all these new items, a Credit Store Update is also releasing in the future. In case you have missed the Operator Skill – Gravity Vortex Gun, now you can grab it from some credits and send your enemies into the void. A complete list of items releasing in the first Season 3 credit store update are:
Special Ops 5 – Liquid Mercury (6K credits)
Calling Card – Enemy Spotted (10k credits)
Motorcycle – Liquid Mercury (2.4K credits)
SMRS – Liquid Mercury (3k credits)
Operator Skill – Gravity Vortex Gun (2k credits)
Apart from this, a Bull Charge – Operator skill is also a part of the COD Mobile Season 3 Community Update. It is the first to release this season only because the skill is already a part of the free side of tier 14 Battle Pass. Coming to the features of the skill, it works as a defensive protective layer to throw away enemies rushing at you. However, the only disadvantage it has is, both sides of the shield are exposed.
Also Read: COD Mobile Season 3 Battle Pass: Tier 50 BP, new epic weapon blueprints, free rewards, and more