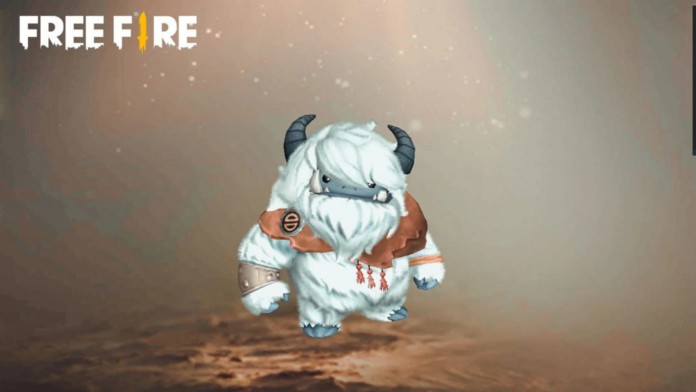 The latest OB31 update introduced by Garena in Free Fire this week has introduced new features and improvisations to the title. Here in this article, we will take a look at the new Yeti et in Free Fire after OB31 update and more.
Pets and Characters are the two most popular features of Garena Free Fire. After the OB31 patch update, there are 44 characters and 15 pets in Free Fire. Pets play a vital role on the battlefield with their special and unique abilities. Pets assist players and add on the top of the character's abilities. Let's take a look at the new Yeti pet in Free Fire after OB31 update.
New Yeti Pet In Free Fire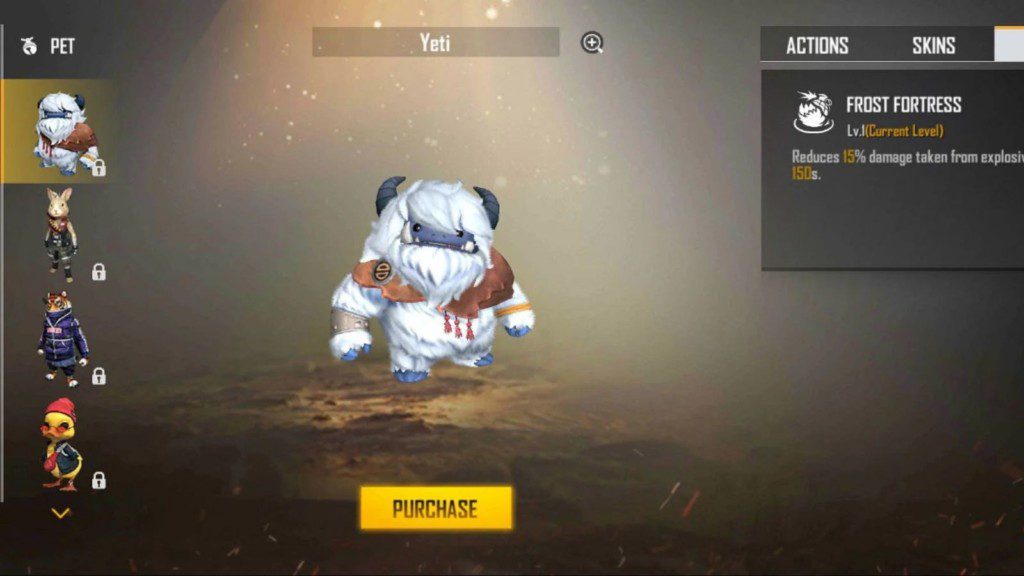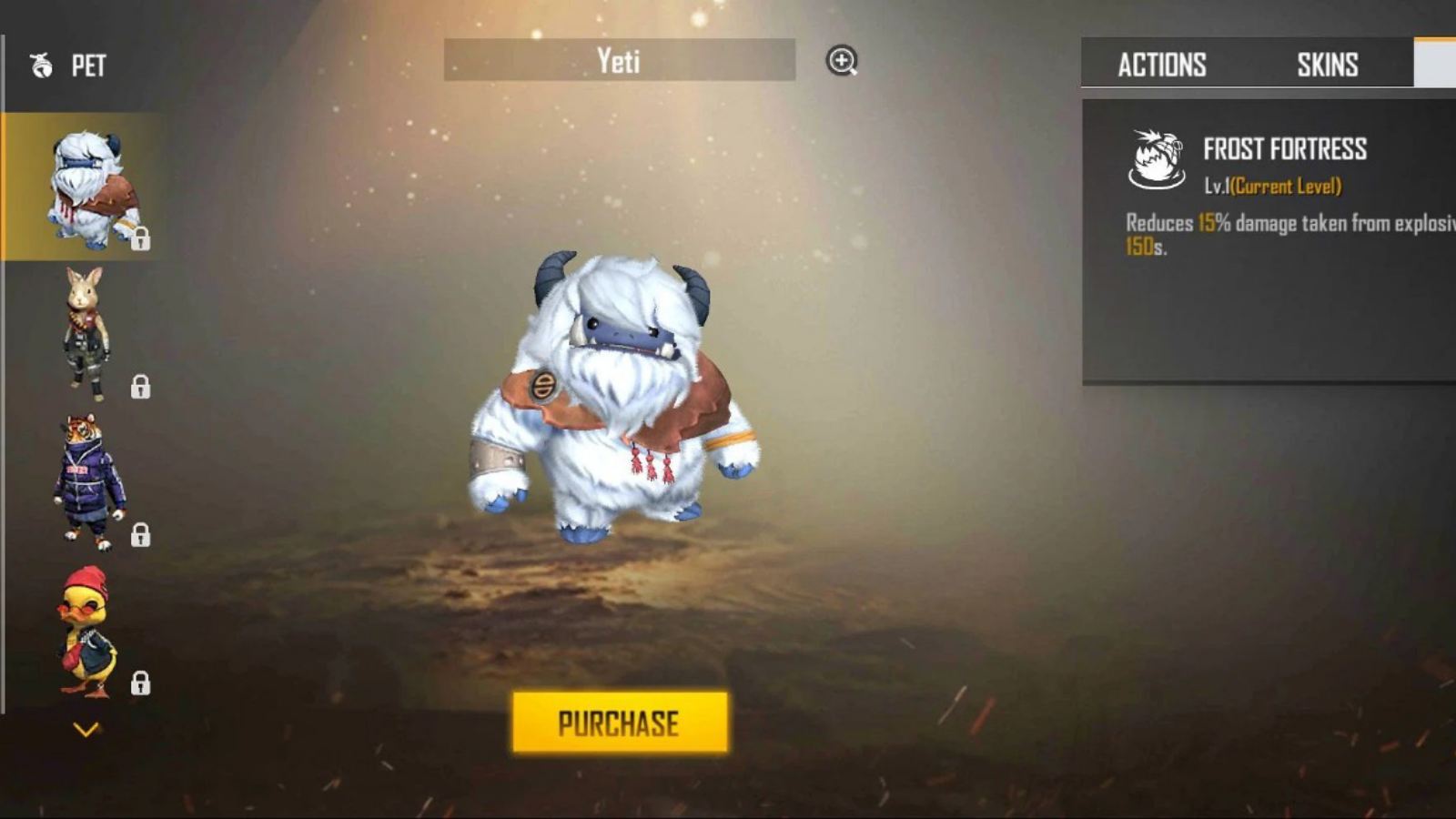 The new pet is named Yeti his in-game description reads as "Adore my silky fur". His in-game ability is called Frost Fortress it lowers the damage suffered from explosives. Initially, there is a 15% reduction in the damage every 150 seconds.
At the maximum level (Level 6) the damage is reduced to 30% by grenades and explosives every 90 seconds.
Related – Top 50 Best Stylish Guild Names In Free Fire For December 2021
With the addition of Yeti to the Free Fire pet roster, there are 15 pets in-game for players to choose from These pets are pre-equipped with unique abilities to assist and compliment characters abilities on the battlefield to provide an advantage to the players.
Besides, the addition of the new pet developers also introduced a new character in the game with the OB31 patch update. They also reworked some popular abilities in the game. Characters like Chrono, K, D-Bee and Thiva received some buffs to their abilities whereas, Maxim got his ability nerfed in the latest update.
Follow our Instagram handle to participate in the huge DJ Aloks Giveaway and to stay updated with the latest news of the gaming and eSports scene.
Also Read – Free Fire OB31 Update: Release Date New Character, Pet, Gun And More