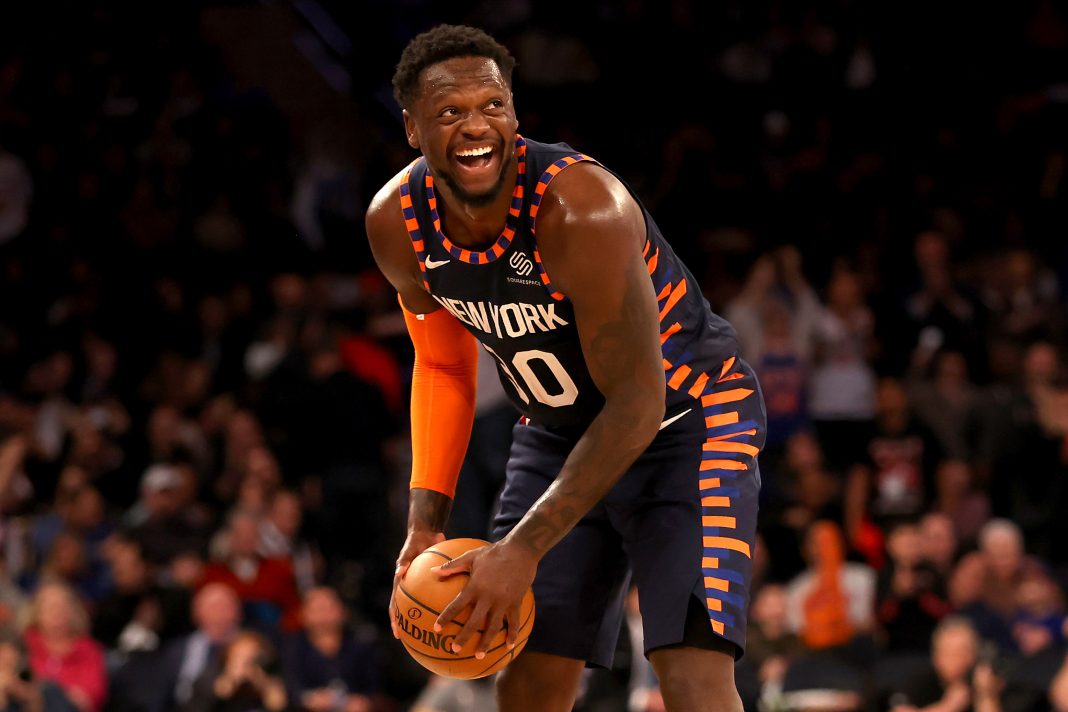 The Washington Wizards and New York Knicks have been the most desolated teams. Despite these criticisms, the New York Knicks have got themselves back into playoff spot. After stumbling start, marquee player Julius Randle has inspired enough with incredible plays to get them to 5th position in the EC. On the other hand, things have gone contradictorily for the Washington Wizards. Although Bradley Beal was having an elite season at first, now the team is significantly under-performing. Their underwhelming game ha yet again et their guard down against the New York Knicks at the dying moments.
Washington Wizards started the game on a high note. After a great 1st quarter performance, they had a good lead. While Julius Randle and RJ Barrett suffered scoring, Wizards defense did not allow any penetration. However, the Knicks recovered a 15-point deficit in the 4th quarter. The much awaited comeback came early in the 4th quarter. RJ Barrett, Julius Randle, Alec Burks and Immanuel Quickley together combined to match up against the team. Barrett counted an and one opportunity and the game was all squared. Later a dominating performance form Randle handed them a dramatic victory.
Underwhelming Washington Wizards nearing a dead end after loss to New York Knicks
The Wizards were in talk after Bradley Beal played like an elite initially. Gradually Beal's impact seems to fade away. Bradley had 26 points and 9 assists in the game. After an explosive start, he struggled to get buckets in the 4th quarter. Same with Russell Westbrook. West opened his scoring with a loud dunk. But went silent subsequently. On the other hand, The Knicks started low and ended on a high note. Especially with RJ Barrett.
The New York Knicks showed sheer resilience with their fight back. It was impressive to see young Immanuel Quickley and Alec Burks coming off the bench to add huge numbers. RJ Barrett double-double was also a huge boost coming just at the right time. This was their 2nd straight game win. Knicks are now 5th in the EC with a 23-22 record. This season has by far been their best. Hopefully they go deeper into playoffs with such strong bench strength.
Also Read: Rajon Rondo and Lou Williams involved in a swap deal before…