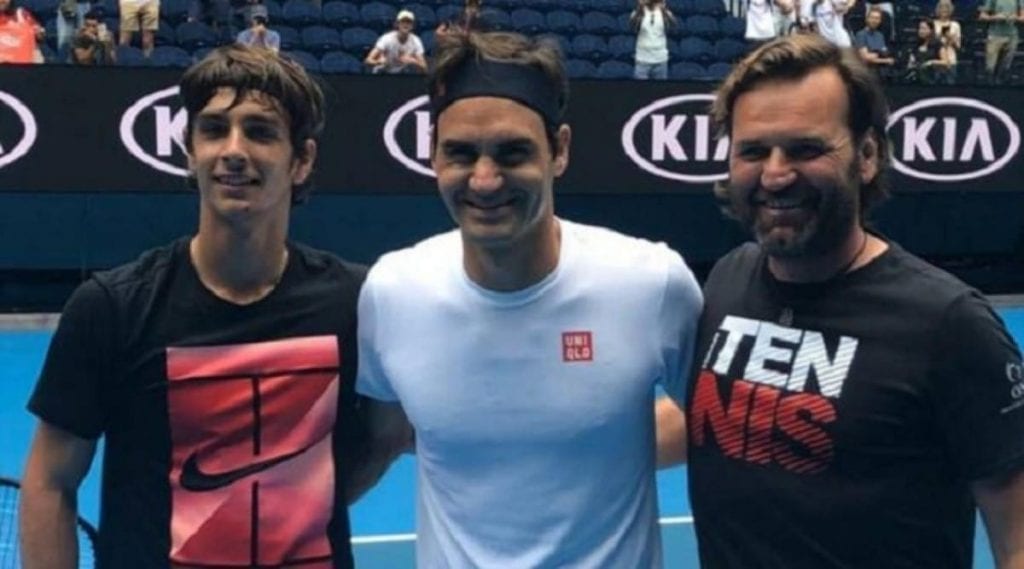 20-time Grand Slam winner, Roger Federer is a fan favorite wherever he lands his foot. It's the aura that the Swiss carries within him that makes him the most admired man in the sport of tennis since many years now.
18-year-old Italian, Lorenzo Musetti who is a promising youngster, had the glorious opportunity to warm up with the legendary Federer at the Australian Open last year. According to Musetti, his encounter with the Swiss in Melbourne still stands out from all his career moments in 2020.
In a recent interview, Musetti was asked about his 'most intense emotion' so far, to which the young Italian admitted that it was the warm-up he shared in Melbourne with Federer, whom he grew up admiring.
"Warming up Roger Federer at the Australian Open last year. 'Hi, I'm Roger', he said while entering the court. I started playing tennis because as a kid, I saw him (Roger Federer) on TV dressed in white on the green courts at Wimbledon," the Italian said.
Lorenzo Musetti and Jannik Sinner; upcoming Italian teens who are capable posing as a threat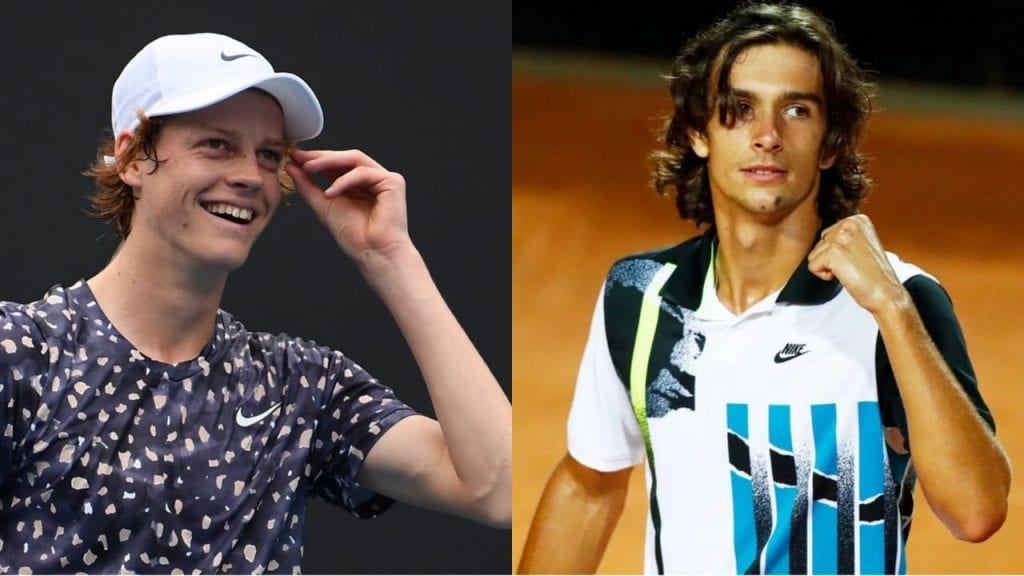 18-year-old Lorenzo Musetti and 19-year-old Jannik Sinner are two outrageously gifted Italian teens who have made major strides over the years and are gradually getting recognized for their potential as they are coming up in the game.
Musetti enjoyed an incredible 2020 season, finishing the year ranked No. 129. The former junior World No.1 scored wins over Stan Wawrinka and Kei Nishikori to reach the third round of the Rome Masters, after entering as a wild card in the qualifiers.
However, Musetti believes that his compatriot, Sinner is a better player which works in the favor of Musetti who believes it keeps the spotlight away from him and helps him concentrate.
"Jannik is three steps ahead of me, I thank him (for his compliments) but he is the strongest for now," Musetti said. "(Him) Being the center of attention is doing me a great favor. At the Internationals (Rome Masters), I was more tired from the interviews than after defeating Wawrinka!" he added.
Sinner and Musetti are both very different players however, they make the best use of their style in order to get past the best of players in the competition. Sinner is adept at taking the ball on the rise and generating effortless power, Musetti is better known for his variety and deft touch.
Also Read: Five consecutive titles at two Grand Slams: A record by Roger Federer that no one can break