Aaron Rodgers knows how to stay in the limelight, let's just all agree on that. The star quarterback has been through a lot in the recent past. He was brutally trolled and reprimanded for his vaccine lie not long ago. Right from the Late Night Show hosts to NFL experts, everyone criticized him.
After recovering from Covid, Rodgers hasn't done badly for his side. Against the Bears on Sunday, he completed 29 of 37 passes for 341 yards, with four touchdowns and no interceptions. However, apart from his amazing gameplay, Rodgers gained attention for one more reason. In the stands, an Aaron Rodgers lookalike was spotted and as soon as the two were shown simultaneously, fans went crazy.
"I was basically trying to astral project myself into the stands": Aaron Rodgers on his doppelganger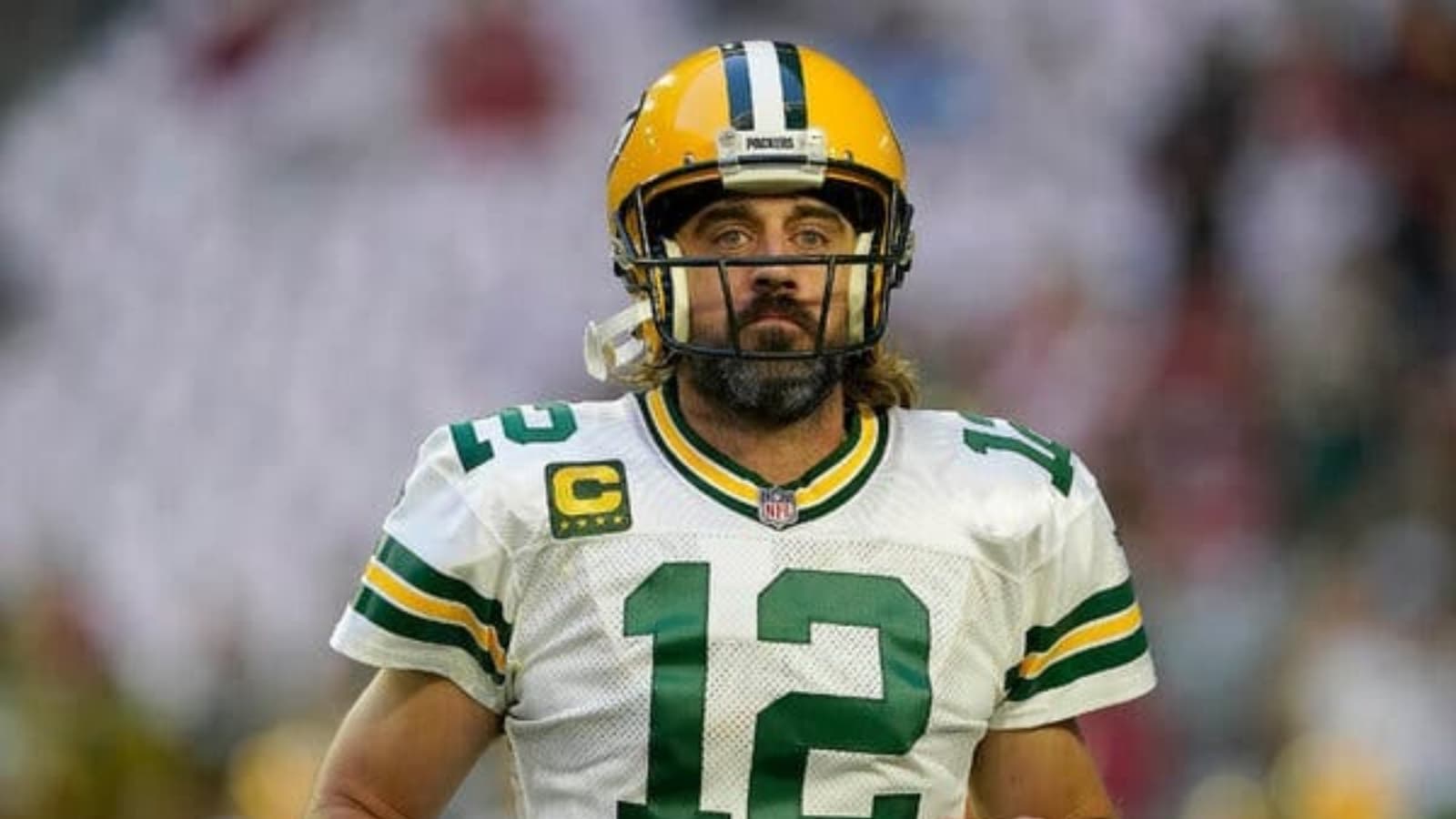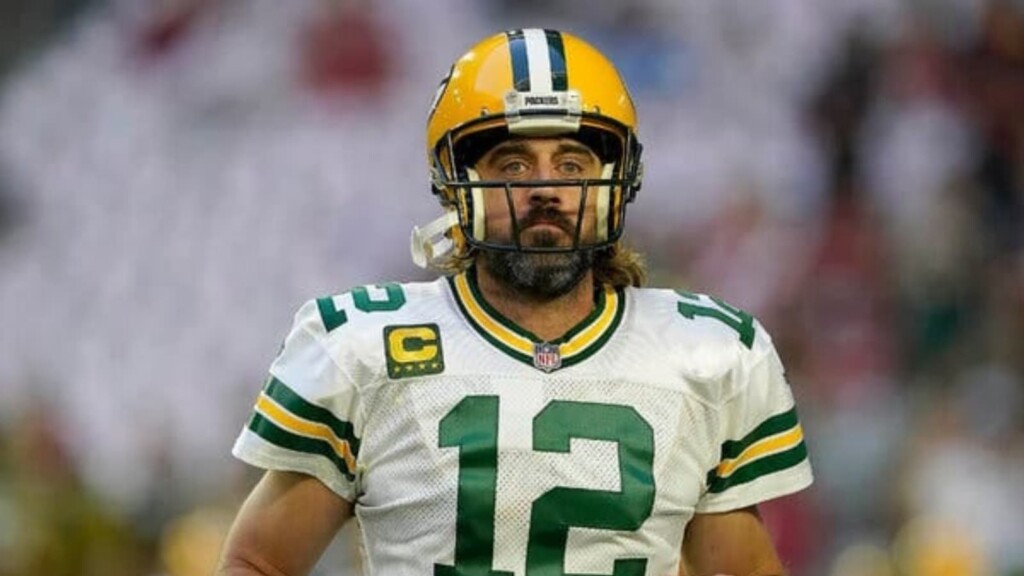 In an interaction with the American sports analyst Par McAfee, Rodgers gave his opinion about his doppelganger. "I was basically trying to astral project myself into the stands and I was able to do that and they found me," he said jokingly and appreciated the beard of the doppelganger.
Pat informed that the Aaron Rodgers lookalike is actually a Canadian-Bavarian man who lives in New Jersey and when he asked Rodgers if he has talked to the guy and what he thinks about his doppelganger watching the game at Lambeau, Rodgers responded by saying, "that was a total plant by the NBC."
"That was during the game when they found him and put him alongside me on multiple occasions. Although what makes me think it might have been a plant is the fact that he didn't turn to the camera to acknowledge it, he points at it," the star quarterback said to which Pat responded by saying, "great hiring, great casting."
Rodgers has done considerably well since he made a comeback. The Packers have won their last two encounters in an emphatic fashion and they will look to do the same when they take on the Ravens in the upcoming game.
Also read: 'SHOCKING': Family Of Former NFL Player Glenn Foster Jr. Who Died In Police Custody Said Their Son Was Denied Medical Treatment