Aaron Rodgers is one of the biggest names in the world of the NFL. The man likes being talked about. There is always enough material to talk about him as he constantly gets himself involved in controversies. Many a time, he has been called the 'Diva' of the NFL for his outrageous comments.
May it be the vaccine lie or his science versus propaganda statement, Rodgers has been trolled and brutally reprimanded by fans and experts for his 'expert' analysis and comments on Covid. Moreover, many of the outrageous statements given by him have come on the Pat McAfee Show.
Pat and Aaron have been buddies for a while now. Whenever Aaron has to get at the ones who criticize him, he resorts to Pat's Show when he gets a chance to express himself freely without getting interrupted. Recently, on Monday Night's Manning Cast, Rodgers revealed how he and Pat became friends.
"I knew from that point forward we were going to be good friends": Aaron Rodgers on Pat McAfee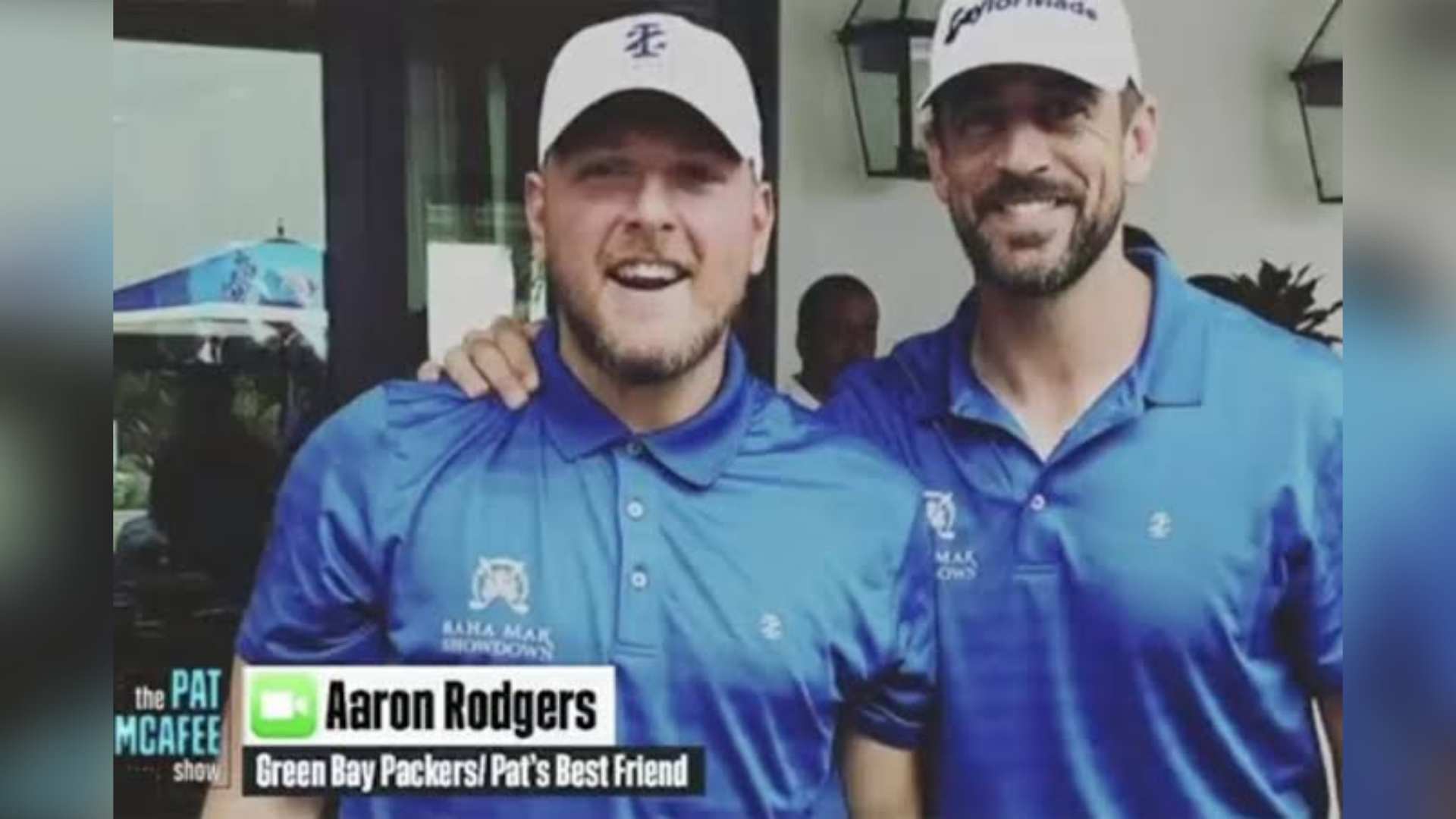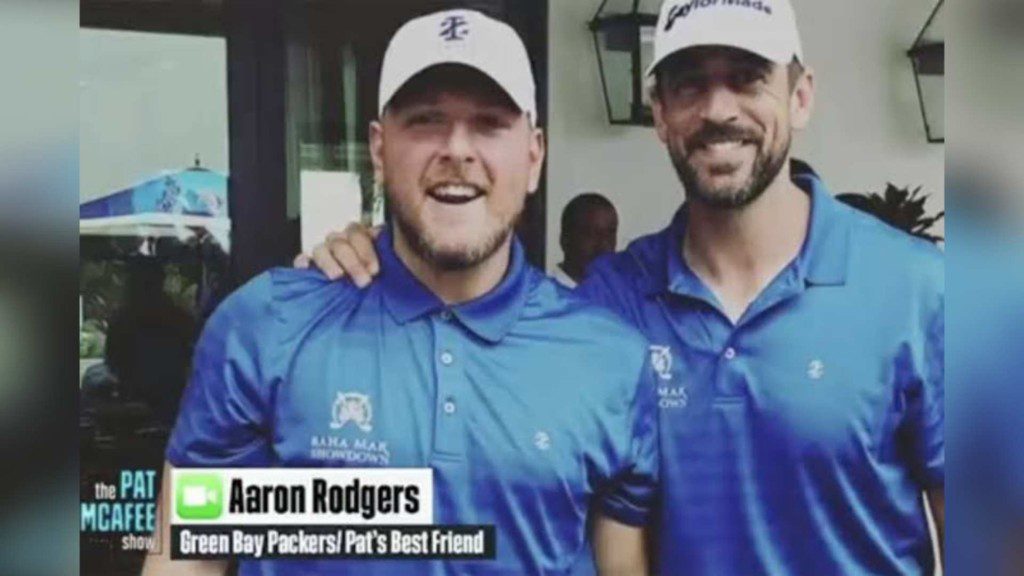 "It was right there at the golf tournament. We had a late dropout my buddy A.J. Hawk said, 'You should get Pat McAfee.' So I reached out to Pat. Pat was actually on a standup comedy tour. Came off of the tour. Joined our team. And I went to him when he got there, I'd never met him, and I introduced myself," the Green Bay QB said.
"I said, Hey when I introduce you tonight at the welcome dinner do you mind doing a couple minutes of standup? He goes, 'No. I'm not doing that,'" Aaron further claimed, adding that he instantly realized that it wasn't the best of his decisions to ask Pat what he did.
"I was like, oh! It's one of those things where you kind of like ask something of somebody, and you're like, 'Oh, crap. Why did I do that? I'm putting this guy on the spot.' So later I'm introducing my team, and I said, 'Hey, former punter and All-Pro Pat McAfee's here,'" Aaron added.
"Pat walks up on stage, takes the mic from my hands, and does 10 minutes of standup. I knew from that point forward we were going to be good friends," he further stated. Without a doubt, Pat and Rodgers share a wonderful bond and the two have also given a lot of topics to the world to talk about.
Also read : Watch: Antonio Brown takes off after taking his shirt in a bizzare incident against Jets in 3rd quarter