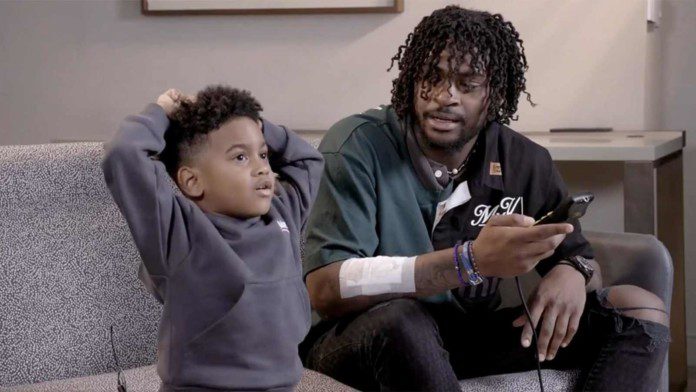 You've probably guessed it by now, who Aiden Diggs' dad is, but let me clear it out first and foremost, it is none other than Dallas Cowboys' Trevon Diggs. The Cowboys' cornerback is having the season of his life in the NFL this year and continued his exhilarating display in their thumping victory against the Washington Football Team.
The Boys won the match by a huge margin of 56-14 in one of the most one-sided matches of the season, as the Cowboys were excellent both in attack and defense. However, one man who grabbed headlines for his performance was Trevon Diggs, for making his record touching 11 interceptions of the season.
Aiden Diggs' dance on the stands celebrating his dad's interception has gone viral
The moment of the match came from Diggs in the first quarter of the match itself, when he stunningly intercepted the pass from Washington quarterback Taylor Heinicke. This interception sparked a brilliant reaction from his son, Aiden Diggs, who was in attendance to see his father weave his magic on the field.
Aiden brought out the dance moves on the stands after his dad snagged the interception to show his delight. The reaction was captured by the cameras and the video has gone viral on the internet, since then making Aiden Diggs somewhat of a social media star.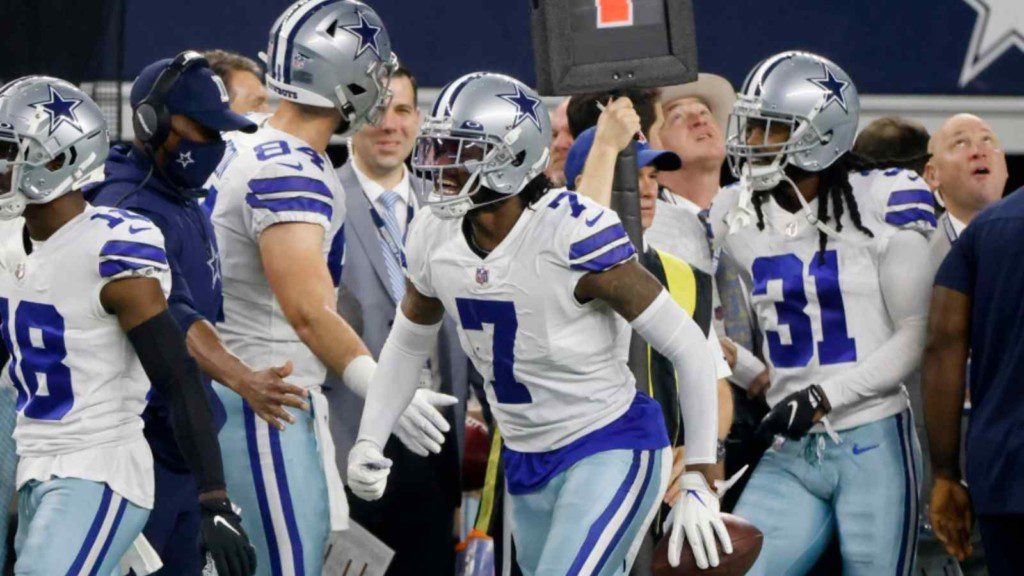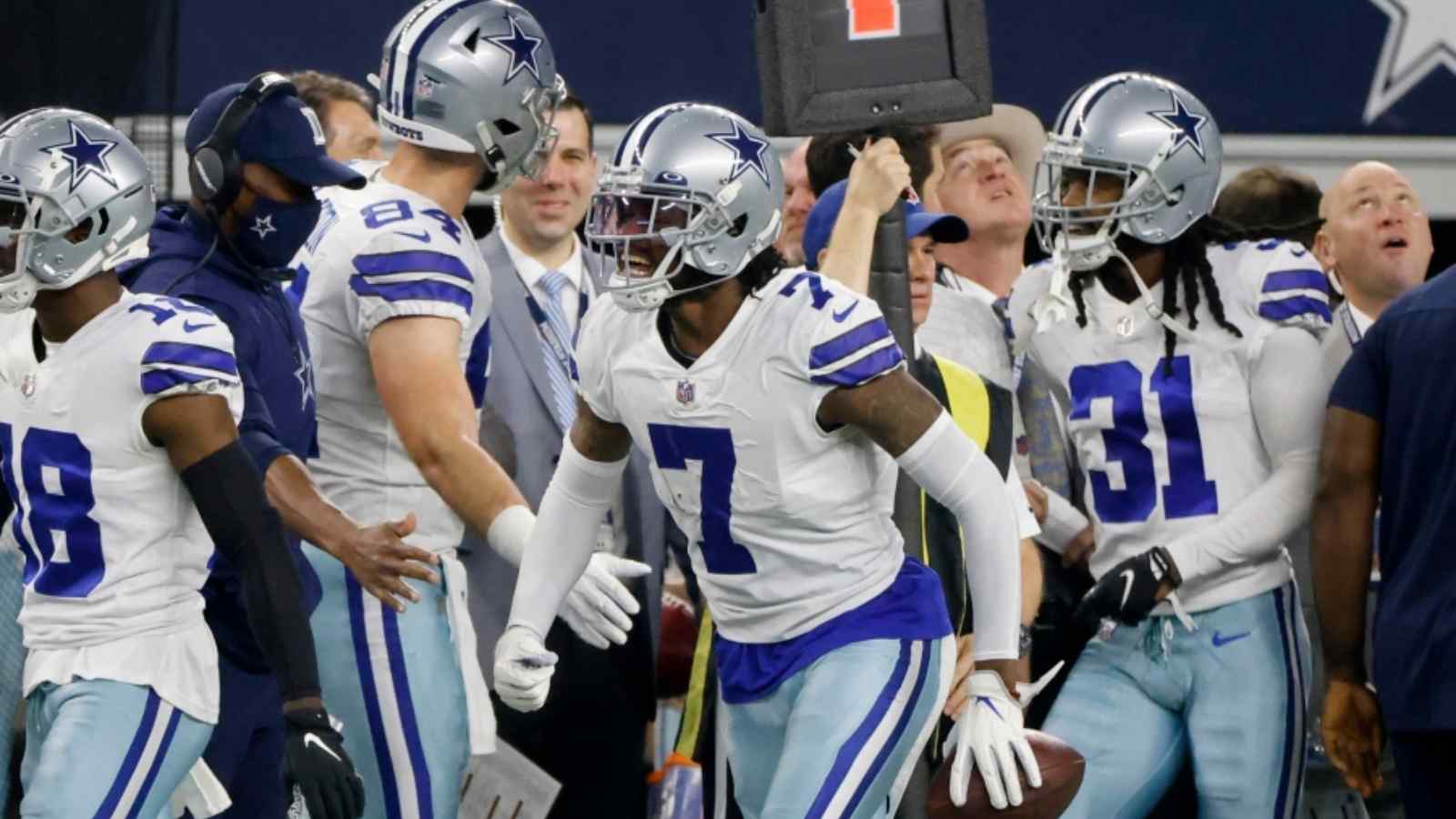 For Trevon, this season has been a revelatory season, as he is almost on the verge of breaking a 69-year old record this season, with the number of interceptions in a season. The current record is held by Dick "Night Train" Lane's NFL single-season record of 14 interceptions that has stood since 1952.
Also Read: "Shot out of a canon": Twitter Reacts as Braxton Berrios pulls off a stunning 103-yard kickoff Touchdown