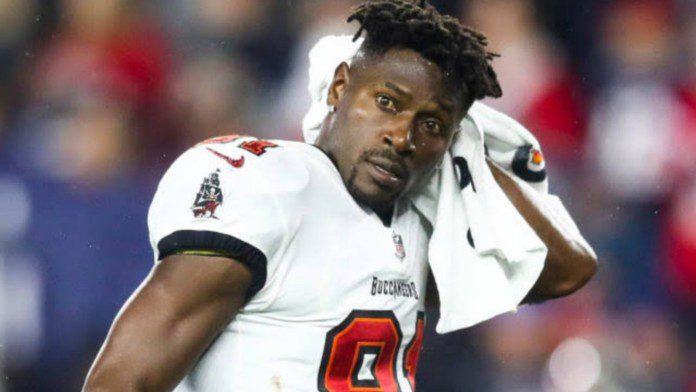 Antonio Brown has been in the limelight lately for a variety of reasons. Not long ago, the NFL decided to suspend Brown without pay for three games for 'misrepresenting' their Covid-19 vaccination status. With the general public sentiment already against him, Brown had a point to prove on his comeback.
It would be fair to say that Brown didn't disappoint as the Buccaneers absolutely thrashed the Panthers 32-6 and the star WR looked in decent touch. However, after the game, Brown was in no mood to talk about the controversies he has been involved in.
"I can't control what people want from me": Antonio Brown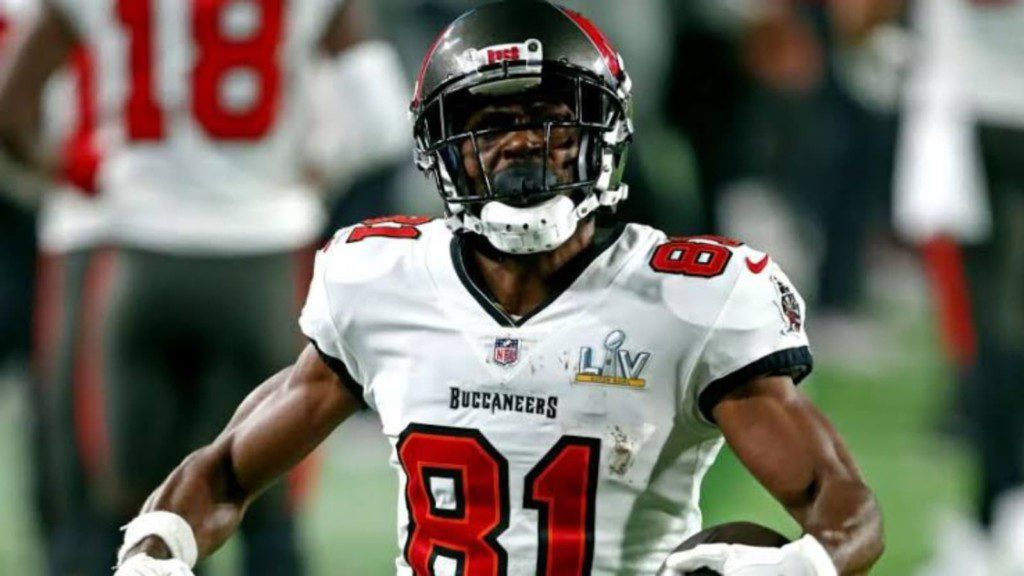 After answering a few routine questions during the post-game press conference, Antonio was asked about what he had to say about Bruce Arians' statement where the Head Coach had claimed that if Antonio screws up one time, he'll be gone. Interrupting the reporter mid-question Antonio claimed that he wants to talk about the game and nothing else.
Reprimanding the reporter for the question, Brown said, "It's a lot of drama you guys create, a lot of drama people create who want stuff from me. That's a part of life, a part of being in the position. I can't control what people want from me, what people write about me."
Post that, Brown claimed that doing the right thing is important as life is all about obstacles and perseverance. "I am standing here in front of you guys, grateful, humble, and thankful," he said, adding that he is very excited about the win and the upcoming games.
Also Read: 'Mac Jones is a young carbon copy of Tom Brady', former QB applauds the rookie