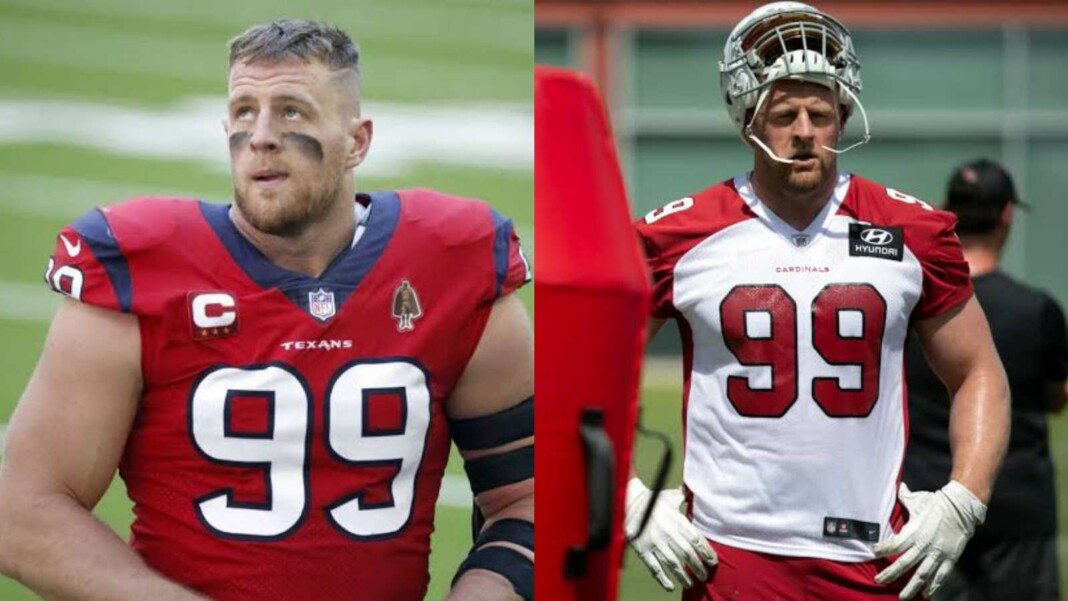 Despite Arizona Cardinals leading the race for being the aces, they will be worried about the season-ending injury of defensive end, JJ Watt. They are still undefeated so far in this season and will be posing a serious challenge for the title. However, even if they make the cut for the Super Bowl, they will have to pull off this Herculean feat without JJ Watt.
The Cardinals' illustrious defensive end was ruled out of the upcoming blockbuster clash against the Green Bay Packers who are also in close contention of the Super Bowl berth with a 6-1 win-loss record. Going by the reports of NFL Insider, Ian Rapoport, it states that JJ Watt will most likely have to undergo the knife that will potentially mean the end of the season.
This is what Ian Rapoport had to say about JJ Watt Shoulder injury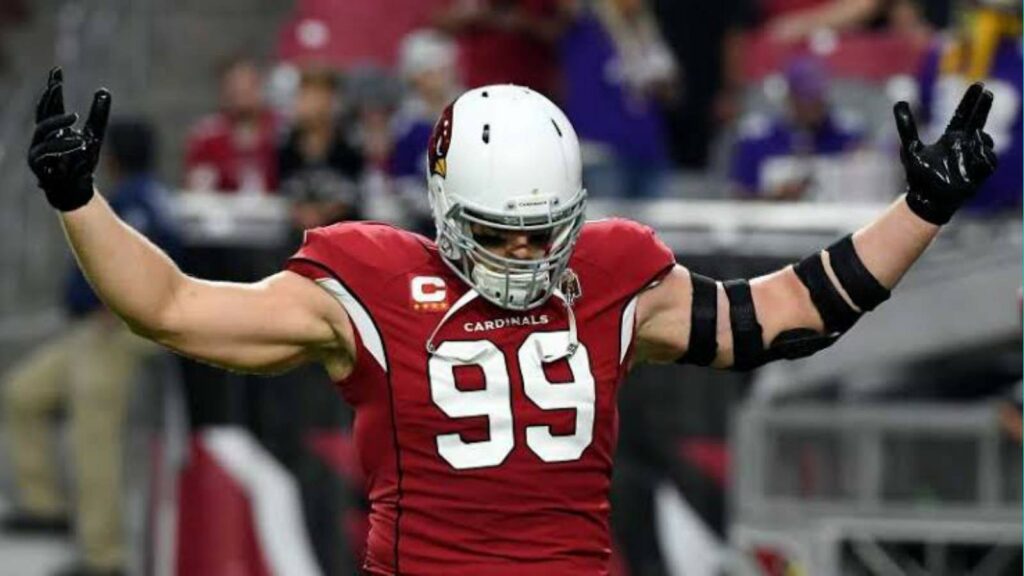 Rapoport was heard quoting, "DE JJ Watt played the entire second half last week… and now needs shoulder surgery, a source said. The recovery is likely at least three months, which may knock him out for the season. A tough situation for the veteran." Rapoport also tweeted that Watt has made miraculous turnarounds previously and it won't be surprising to see him pull off another miracle.
Watt suffered the defining shoulder injury in the second quarter of the match against his erstwhile team, Houston Texans. He did manage to pull off the game with the injury that will actually create a glimmer of hope for the Cardinals fans. If this turns out be to a season-ending knock, this can be denting in the prospect of Watt as this will be his fourth season-ending injury in six seasons.
The Cardinals will be colliding with the Green Bay Packers in less than 24 hours and this game's upshot will be a defining moment in the ongoing edition of the NFL. Two of the best quarterbacks will be colliding with each other as both Kyler Murray and Aaron Rodgers have displayed excellent command and have been exemplary leaders in their respective offences.
Also read: ​Tom Brady Answers What Is That One Radical Change Which He…