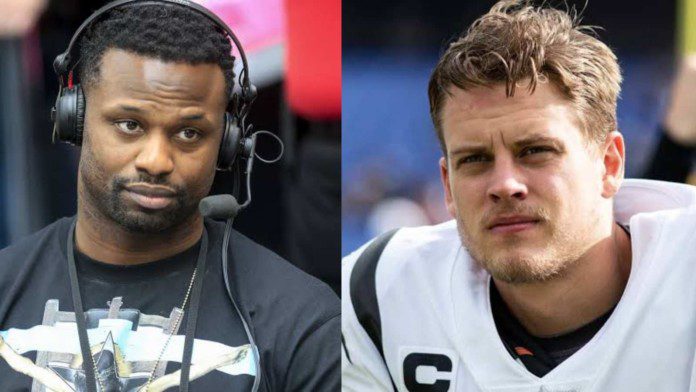 Joe Burrow has been in incredible form this season. The Cincinnati Bengals are sitting on top of the AFC North points table and it won't be wrong to say that Burrow has played a major in that. Joe has recorded a Grade of 85+ in FIVE games this season, meanwhile, no other QB has had more than 3 such games.
Moreover, many top-class coaches and experts believe that this man has the caliber to reach great heights in American Football. In fact, Steve Spagnuolo, the defensive coordinator for the Kansas City Chiefs recently claimed that Burrow can be the next Tom Brady. However, former NFL Pro Bowler Bart Scott has a very different point of view regarding Burrow.
"The Ravens will destroy the Bengals": Bart Scott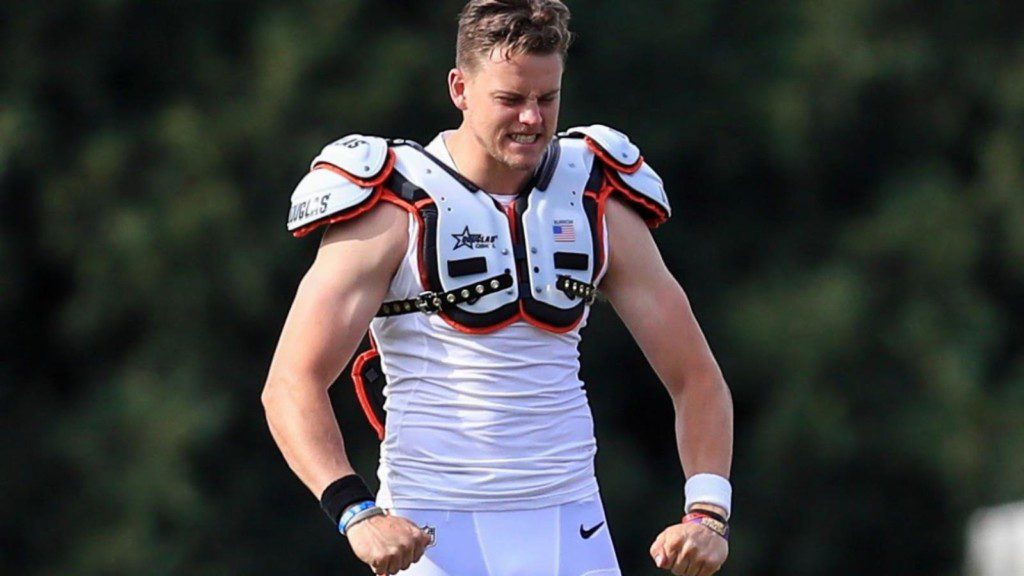 In fact, not just Burrow, Bart brutally ripped apart the Bengals as well in an episode of ESPN's Get Up. When asked about what he had to say about Burrow's big game against the Ravens, Bart went ballistic and said, "you won a lifetime career of ass-kicking from the Baltimore Ravens."
"He will not get the benefit of the doubt. Joe Burrow will not last long in this division. The Ravens are going to make sure that they become head-hunters whenever they go against him. He is going to get the rib shot, the neck shot, they're going to tackle his arms, make his head bounce off the ground shot."
Bart looked extremely confident in the Ravens' ability to absolutely thrash the Bengals whenever they face them. "The last thing you want to do is poke the Bear," he added. Indeed, Bart went wild on the show and left no stone unturned in reprimanding the Bengals and especially Burrow.
In fact, judging by the way he expressed himself, it won't be wrong to say that there was a little frustration as well. As of he was too eager to prove that the Ravens are better than the Bengals and that Burrow is not as good as many think he is. It will be interesting to see if Bart's confidence in Ravens is proved right in the future or not.
Also read: "You play until the final whistle": Joe Burrow would not apologise for running it up on the Baltimore Ravens