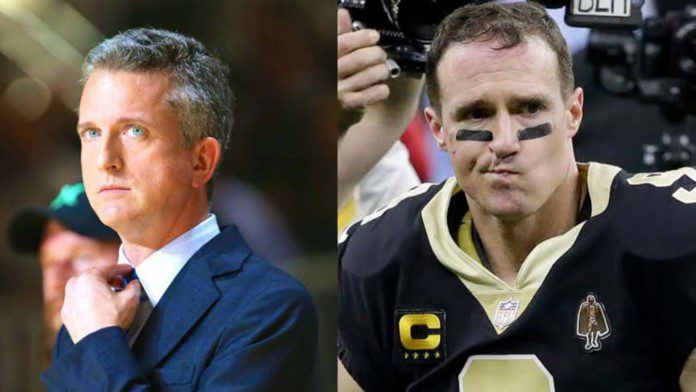 William John Simmons is a renowned American sports analyst, who has made a name for himself as an author, podcaster, and sportswriter as well. Founder and CEO of the well-known sports website The Ringer, Simmons has stepped into various fields and has done pretty well in almost all of them.
Known for not holding back at all and letting the world know exactly what he wants to say no matter how controversial it is, Simmons has been involved in a number of feuds. May it be the spat with former New York Knicks coach and general manager Isiah Thomas, or creative differences with ESPN, the man has built quite a rap sheet.
This time around, Bill has made the news for his controversial remarks on former Quarterback Drew Brees. Brees, who has played for two decades in the NFL has achieved a lot in his illustrious career. However, Bill reckons that Drew's TV career isn't off to a great start.
"It's like super awkward": John Simmons on Drew Brees' TV career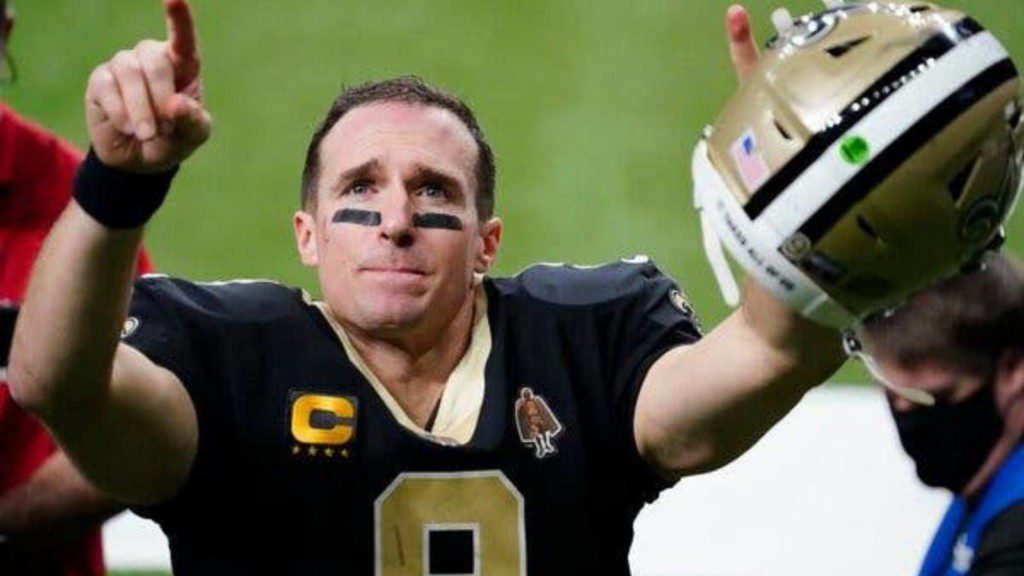 In the latest episode of The Bill Simmons Podcast, Simmons cited reports claiming that Brees was asked to come out of retirement. "Brees should have bragged about it on TV. It would have been the first time he would have been interesting on TV all year," he said.
"He's a corpse, It's really rough. I actually thought Rodney Harrison was pretty good with Dungy. I didn't mind them, and now it's like super awkward," he said. "The best part is right before the half," Simmons added. "When they cut to them and they have their scripts, it's Maria Taylor and she's like, 'Coming at the half we'll talk about how the Cardinals blah blah blah. And she turns to Drew and Drew is like, 'And Tom Brady has some new weapons,'" he further added.
Simmons termed it as a bad SNL commercial. He didn't stop there and further stated, "They gave him the Cardinals, and it was like, 'You know, if you're the Cardinals, you got to be worried. You haven't been playing well for a couple weeks, and it's one of those things you just got to figure it out before the playoffs or you could be going home.' I was like, 'Why are you here?'"
In the end, when Simmons was done with all the criticism, he suggested that Drew needs some caffeine in order to make his show a little interesting. Needless to say, these remarks might not go down well with Drew, and only time will tell if he comes up with a response.
Also read: "Miss MMA adding HEAT in Miami": Brown's WR Donovan Peoples' girlfriend Valerie Loureda sets the temperature high in Miami vs Magic game