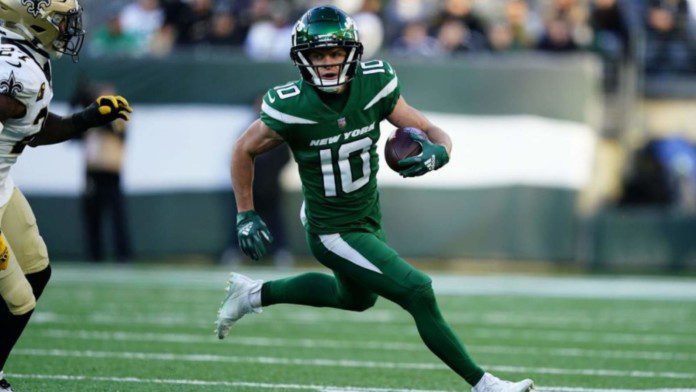 The New York Jets barely held on in the final moments of their encounter against the Jacksonville Jaguars to claim a 26-21 victory in week 16 of the NFL. New York's temporary head coach Ron Middleton pulled off a dramatic victory in the absence of Robert Saleh, to claim their first victory of the season at a very crucial juncture.
The big moment from the match came in the second quarter, as Berrios decided to take the whole onus of scoring the touchdown for the Jets on himself. With the score at 9-6 against the Jets, Berrios started on a mazing run, fooling the Jaguars' defenders, and as soon as he crossed the half way line, it had become pretty clear he would reach the scoring zone without any obstruction.
He covered a whopping 103 yards to score the Touchdown eventually to bring the Jets onto the lead, which they maintained for the rest of the match.
"It's a full Rudolph," Braxton Berrios said over Zoom after Jets 26, Jaguars 21, "but then I didn't want to put the hoodie on, and I also had this Jets Santa hat handy, so it's kinda both. It's Christmas, Merry Christmas you guys." 
"Full onesie," Berrios said. "I had to step into it."
Such are the spoils of victory.
"It was stashed away in my bag, obviously," Berrios said. "If the game went the other way, it was never gonna be shown the light."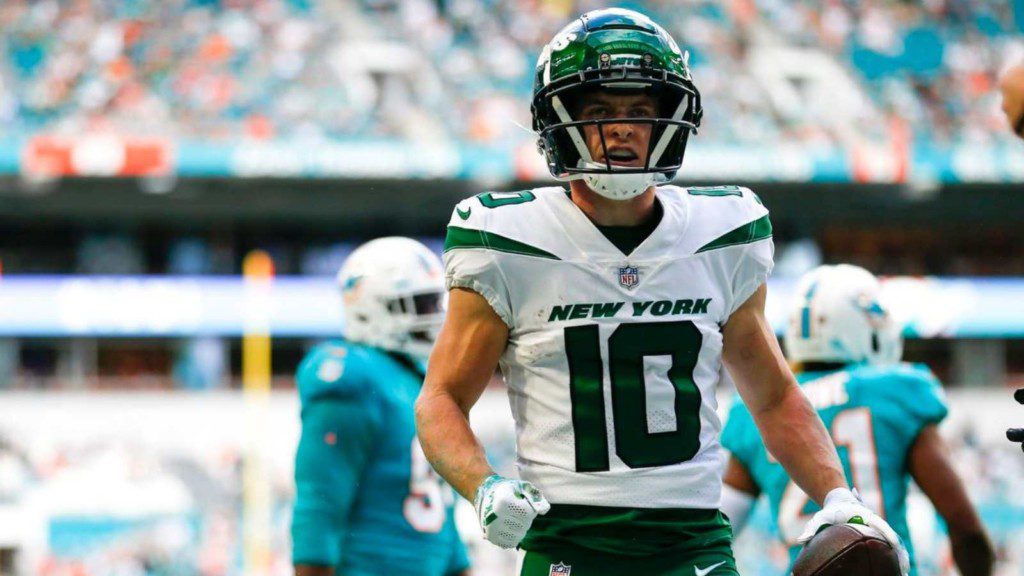 Twitter Reacted to Braxton Berrios' incredible 103-yard touchdown
Also Read: "Best cornerback in the NFL": Twitter Reacts as Trevon Diggs gets his 11th INT of the season for Dallas Cowboys