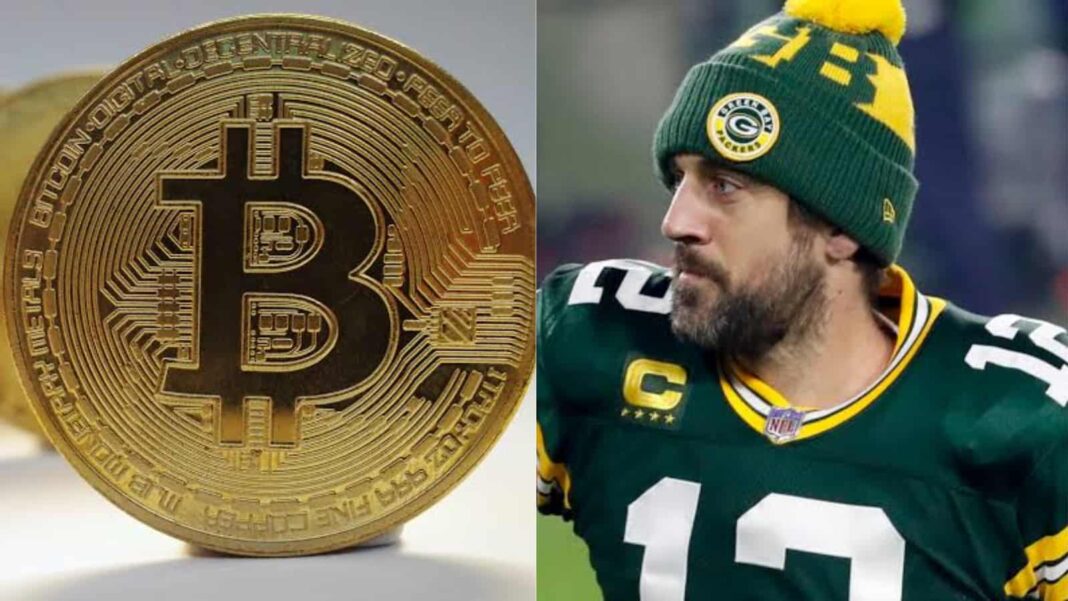 Tom Brady blazed the trail for Bitcoin in the NFL and now his primary adversary on the field, Aaron Rodgers has followed suit. The star quarterback who led the charge for the Packers to script a remarkable victory over the undefeated Cardinals also rocked the Halloween roster with his fabulous outfit of John Wick that was followed by an enactment of the dog scene from John Wick: Chapter 3.
After coming out all guns blazing in the preceding game against the formidable Cardinals, he didn't mince his words with cryptocurrency as he professed his belief in Tom Brady's path. Also, he declared a pompous giveaway to his fans as on a Twitter post on Monday afternoon, Rodgers announced that he had joined forces with Cash App to take a portion of his NFL wages in Bitcoin.
This is what Aaron Rodgers had to say about Bitcoin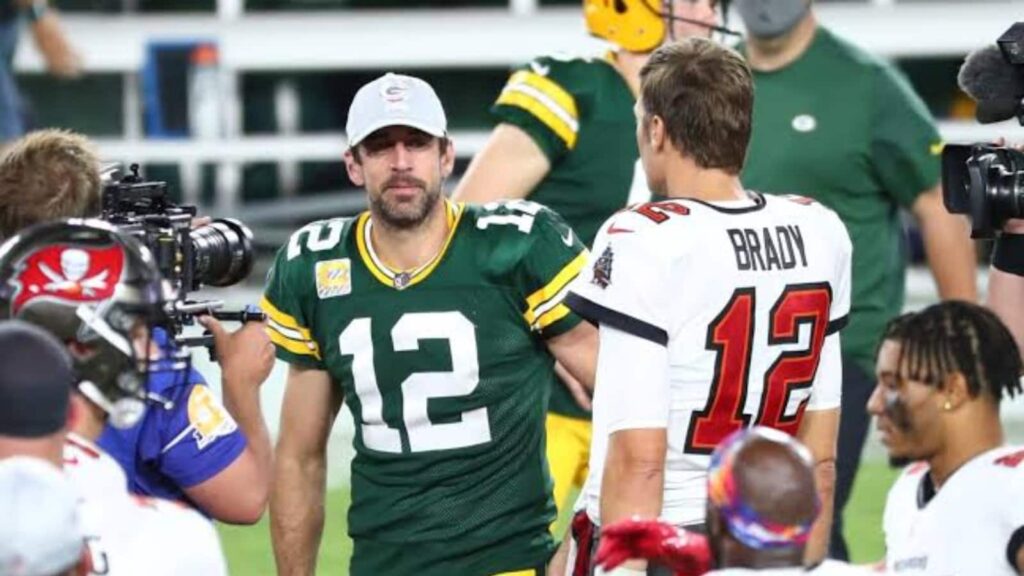 Rodgers cited in his Twitter post, "I believe in Bitcoin & the future is bright. That's why I'm teaming up with Cash App to take a portion of my salary in bitcoin today. To make Bitcoin more accessible to my fans I'm giving out a total of $1M in btc now too." Dressed in his John Wick outfit that saw him growing his hair for the entire setup as stated previously by the stalwart, he also quoted, "Bitcoin is a new concept. It can be intimidating. To make it more accessible to my fans, I'm giving away $1 million worth of Bitcoin right now."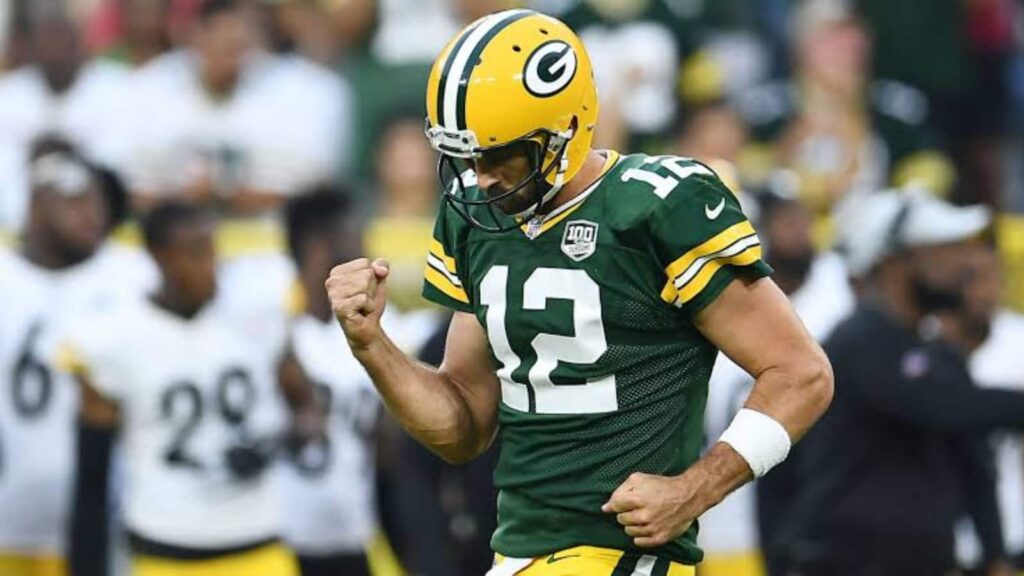 Rodgers joined the likes of Russell Okung and Trevor Lawrence who are also paid a part of their salary in Bitcoin. However, Rodgers didn't divulge that how much of his $33.5 million will be paid in bitcoin. In the ongoing season, Rodgers has racked up 1894 passing yards, attempted 258 passes and completed 173 of them. He has also thrown 17 TD passes this season and thrown in 3 interceptions.
Also read: Watch: Keelan Cole Pulled Off A Mid-Air Blinder Against Bengals; NFL…