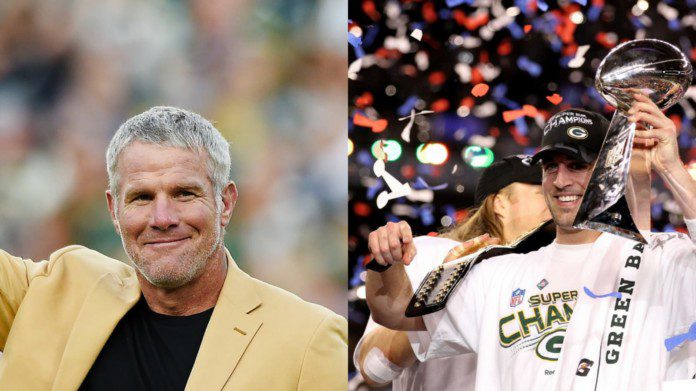 Aaron Rodgers is a name to reckon with in the world of the NFL. There aren't many days when he takes the field and no record gets shattered. Once again, he managed to get his name added permanently in the history books. The 2020 MVP quarterback recently broke legendary QB Brett Favre's record of the 'all-time leader for passing touchdowns.'
Rodgers threw his 443th passing TD to Allen Lazard for 11-yards with five minutes to spare in the first quarter against the Cleveland Browns. The 38-year-old QB said, "I'm very fortunate to have played with the guys I played with and to be coached by the men I was coached by over the years."
"Congratulations on passing my touchdown record": Brett Favre to Aaron Rodgers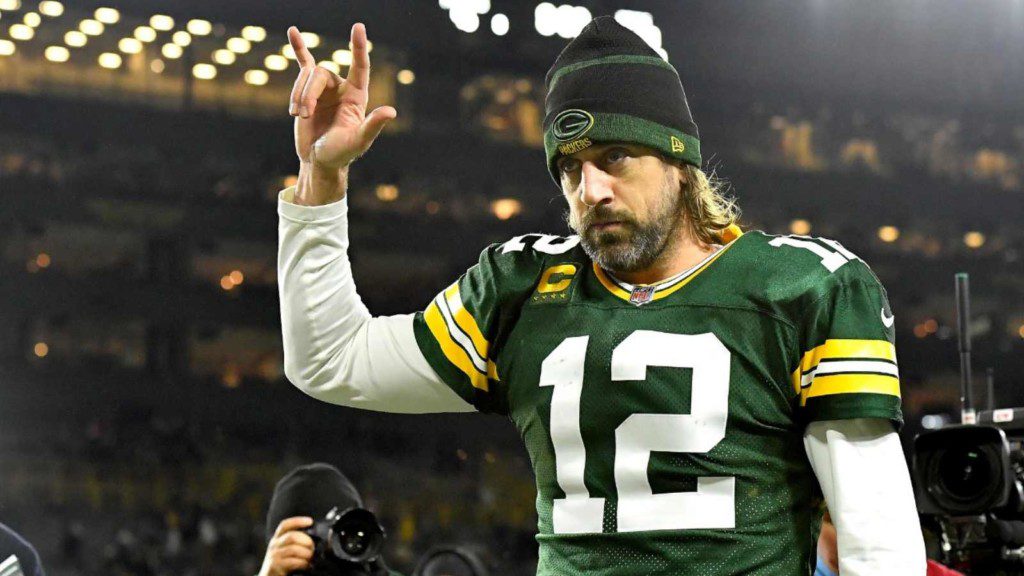 After he broke the record, Brett Favre was expected to congratulate him which is exactly what he did. Moreover, he also made a special request to the star quarterback on Saturday. Green Bay played a video message from Favre throughout Lambeau Field following Rodgers' record-breaking TD.
Favre said, "Hey 12, congratulations on passing my touchdown record. I have one request: go get us another Super Bowl!" Congrats." The former Packers QB has asked Rodgers to bring Green Bay another Super Bowl. Favre led the Packers to a win in the Super Bowl in 1996. The Packers won the Super Bowl again in 2010 under Aaron Rodgers.
The 12-3 Packers are the No.1 seed in the NFC. Given the season Rodgers and the Packers are having, Brett Favre's dream just might become a reality. The Packers fans including Brett Favre would love to see Rodgers lifting the Lombardi Trophy on February 13 at the SoFi Stadium.
Also Read: "I'm happy for him": Brett Favre lauds Aaron Rodgers as one of the top 5 quarterbacks of all time