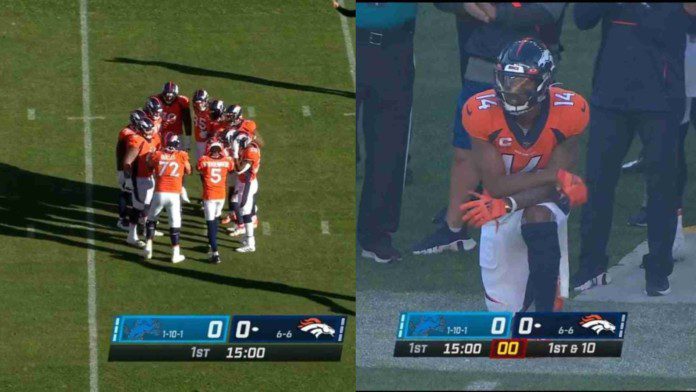 Demaryius Thomas achieved a lot in his incredible career. The wide receiver started his career with the Denver Broncos back in 2010 and went on to play for the Texans, Patriots, and the Jets as well. He went on to earn five straight Pro Bowls and a Super Bowl ring during his decade-long career.
The world was shocked when the news of his untimely demise started making rounds. The champion player breathed his last at the age of 33. To honor him, the Broncos did something special in their game against the Lions which is being appreciated globally.
"Great Gesture": Netizens appreciate the Lions for declining the penalty after Broncos were flagged for starting with 10 players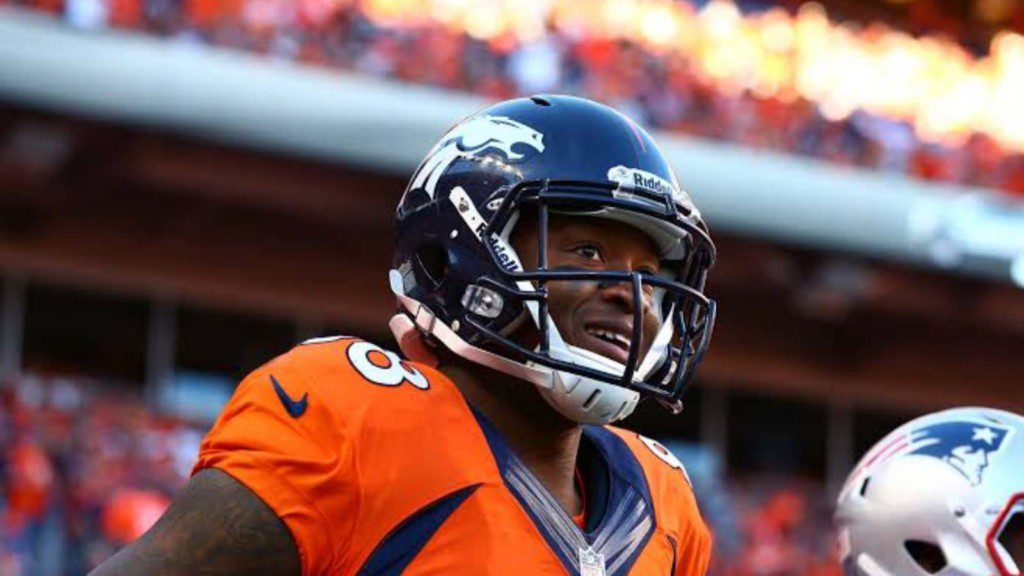 The Broncos lined up without an X receiver to open Sunday's game against the Lions to honor former wideout Demaryius Thomas. The boys from Denver went on the field for the team's first offensive play without an 'X' receiver lined up. It was obvious that they will get flagged for coming out with only 10 players.
However, when they were flagged, the Detroit Lions, showing incredible sportsman spirit, declined the penalty and paid tribute to Thomas. The former X receiver's demise has sent shockwaves around the world. The exact cause of his death has not been determined yet.
As far as the Lions versus Broncos game is concerned, after registering their first win in 364 days when they defeated the Vikings, the Lions faced yet another loss. They looked out of sorts for the most part of the game and the contest ended 38-10 in favor of the Denver Broncos.
Also read: 'SHOCKING': Family Of Former NFL Player Glenn Foster Jr. Who Died In Police Custody Said Their Son Was Denied Medical Treatment