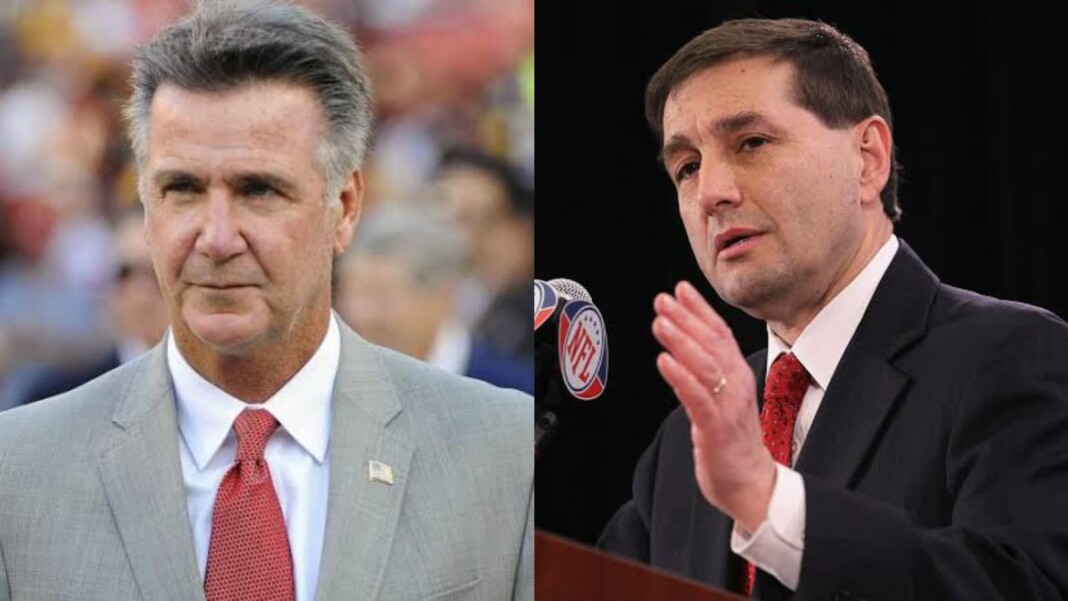 The email fiasco around NFL heavyweights continues as every single day has played witness to new gross emails that reek of homophobia, racism, sexism and tone-deaf comments made by the ones at the helm who are supposed to underpin the core values of the sport. The latest addition to the sequence of tone-deaf comments in the recent saga has been former Washington Football Team president, Bruce Allen.
TMZ was able to lay their hands on more emails from erstwhile Washington Football Team president, Bruce Allen and his conversation with elite NFL lawyer, Jeff Pash. In the emails that were leaked, it said how Allen wanted to wager on the fact how NFL players won't be voting at all and this was labelled as tone-deaf because of the fact that the NFL players were fighting for their own rights and it would have been naïve if they wouldn't have voted.
This is what Bruce Allen said in the email about players voting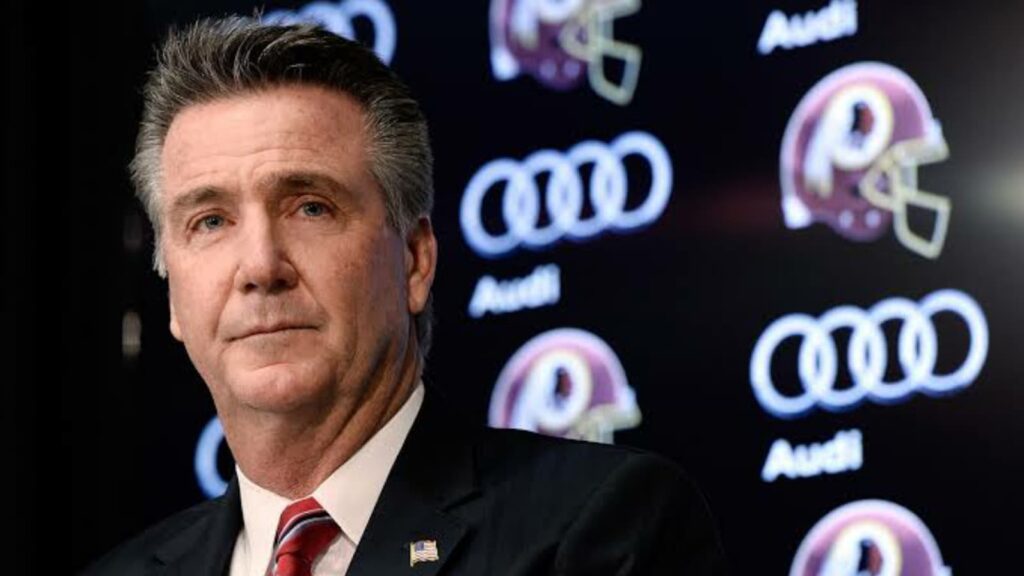 The email from Bruce Allen that grabbed the limelight for all the wrong reasons stated, "I just got a phone call reminding me to vote in the Virginia primary before 7 pm today (which I'm going to do). If NFL rules permitted NFL employees to gamble, I would bet $20.00 that less than 1% of NFL players voted in primaries this year." Pash responded by saying, "Maybe even take the under." Pash was deemed as the right-hand man of commissioner Roger Goodell and this statement of his mean that he would be betting on less than one percent of players voting.
This email was in 2018, just a few years from the Colin Kaepernick fiasco. This was a phase where the NFL players were desperately fighting for their own rights and in such a messianic period for the athletes, if one says that the players who would be voting will be less than one percent, it has to be called tone-deaf. From the magnitude of emails that have been released, this email seems relatively obtuse vis-à-vis to the others that have been teeming with a high dosage of discrimination.
Bruce Allen, Pash and erstwhile Raiders' preceptor, Jon Gruden had their email repertoire laid down bare to the public and what popped out was a boatload of hatred and discrimination that starred the likes of homophobia, racism and sexism. These new leaks have tarnished the image of the NFL as a sport and it doesn't seem that in the near offing to arrive, these leaks are going to stop anytime shortly.
To make it a much more debatable call, NFL commissioner, Roger Goodell has snubbed the request to divulge all the emails. The fact that the commissioner himself is not willing to release these emails has sparked a lot of questions about what exactly is lying in the pool of those emails that is even intimidating the man who is at the helm. Only time shall tell.
Also read: 'I should buy those guys a nice watch': DeAndre Hopkins' comment…