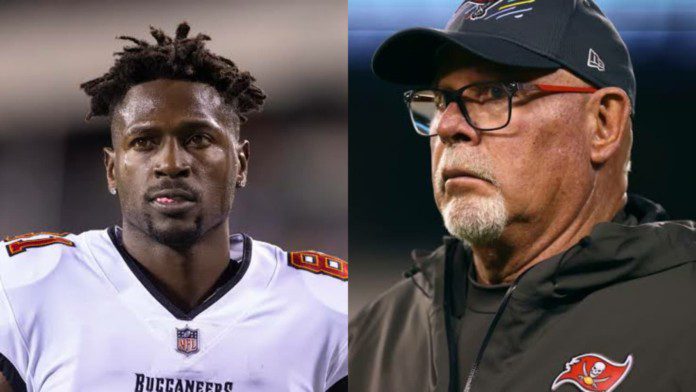 Antonio Brown has been in the limelight lately for all the wrong reasons. Along with defensive back Mike Edwards, and free-agent receiver John Franklin III, the NFL had decided to suspend Brown without pay for three games for 'misrepresenting' their Covid-19 vaccination status.
The league and the players' union had reprimanded the three culprits stating that the health and safety of everyone involved in the conduct of the league were endangered by the players in question. While many demanded a much more severe punishment, a few were still in favor of making vaccination a personal choice.
"History has changed since that statement": Bruce Arians welcomes Antonio Brown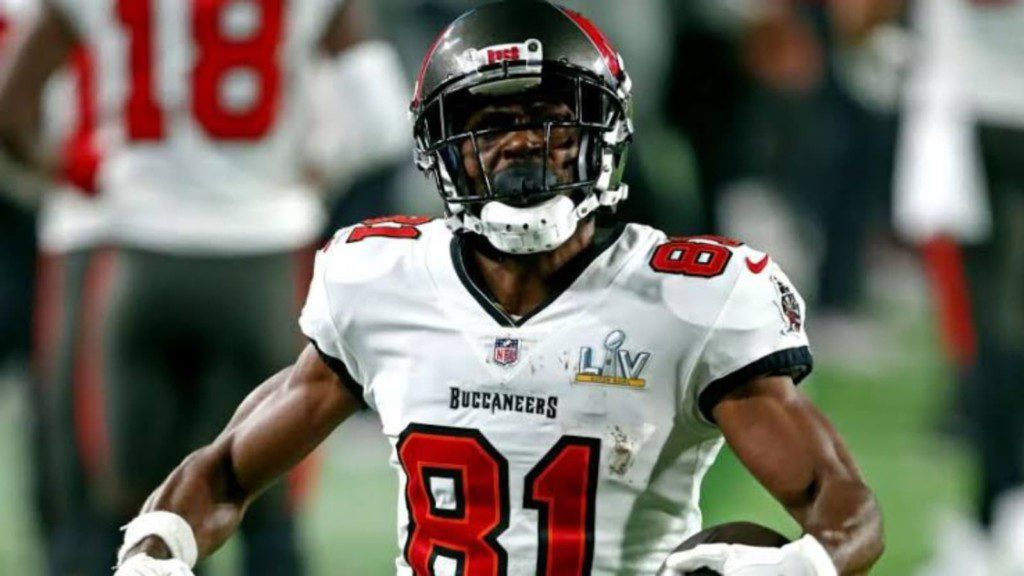 Nevertheless, after serving the ban, Antonio is back for selection and it has been made clear that none of the three players will face any more punishment by the team. However, what they commit was a third-degree felony and they might face charges because of that.
Recently, Bruce Arians, the Tampa Bay Head Coach was asked about the comments he made last year on Antonio Brown. Bruce had said that if Antonio screws up one time, he's gone, but even after the vaccine controversy, Brown is finding his place in the side.
In reply, Bruce stated, "history has changed since that statement. A lot of things went on last year and I have taken the decision which is best for our football team." He further went on to add that he doesn't give a s**t about what people think about his earlier statements.
After winning four games on the trot, the Buccaneers faced a morale-shattering loss against the Saints. Brady and Co would be itching to make a comeback.
Also Read: 'Mac Jones is a young carbon copy of Tom Brady', former QB applauds the rookie