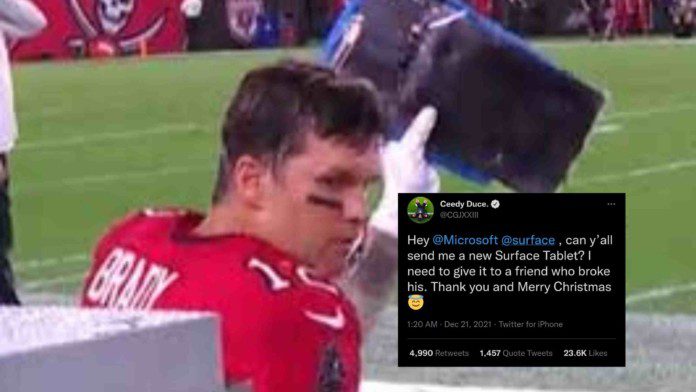 The Tampa Bay Buccaneers suffered a 0-9 defeat against the New Orleans Saints and the margin of defeat frustrated the Buccaneers' players and fans alike. Tampa Bay's legendary quarterback Tom Brady had a horror show, as he was shut out completely by the Saints, in a feat which was achieved after 15 years.
On the frustrating night Tom Brady completed only 25 of 45 passes for 190 yards and an interception, which was way beyond the level he is usually known to display on the pitch. In the final quarter of the match, Brady had a pass intercepted by C.J. Gardner-Johnson, which later prompted the quarterback to react furiously later on, while he was sat down on the bench to reminisce on the match that passes by.
Tom Brady was completely shut out for the first time in 15 years by the New Orleans Saints
While sitting on the bench, the quarterback took up a couple of tablets and threw them away angrily with force, even prompting the commentators to notice his frustrations. The on air commentators quipped, "Those Microsoft tablets have taken quite a beating today."
This later prompted Saints' defender Gardner Johnson to take a hilarious dig at Tom Brady on his official Twitter account, a day after the match.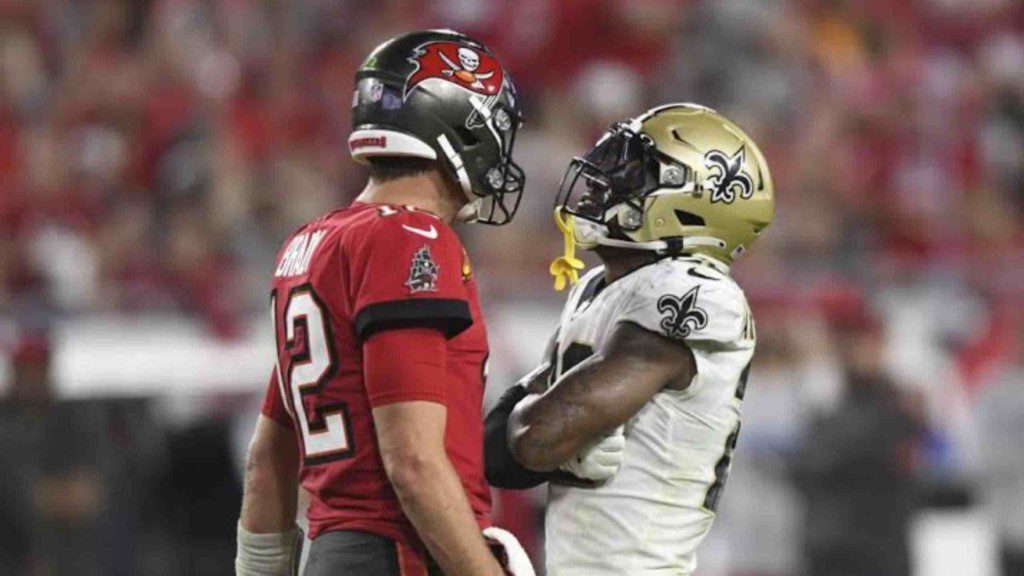 Gardner Johnson tagged Microsoft and asked them to send in a tablet, which he would present Brady with for Christmas.
"Hey @Microsoft @surface , can y'all send me a new Surface Tablet? I need to give it to a friend who broke his. Thank you and Merry Christmas 😇," wrote Gardner aiming the subtle dig at Brady, without even mentioning his name directly in the Tweet.
Twitter Reacts to Gardner's Hilarious Troll on Tom Brady
Also Read: "Sore loser" Twitter mocks Tom Brady as he breaks Microsoft Tablet after losing game against Saints