The Detroit Lions have announced that they will be inducting their 19th member to team's Ring of Honour who is also known as the Pride of the Lions, iconic linebacker, Chris Spielman. However, what really did rivet the fanfare was the way they announced this entire move as they tricked the Lions' icon into reading his own induction.
Spielman is currently plying his trade as the Lions' Special Assistant to the President/CEO and Chairperson, and will also be ennobled with the honour of induction in the club of elites during the half-time of their game against the Philadelphia Eagles on October 31st. His name will be included in a permanent illustration at the Ford Field as a part of the team's optics to honour the player's achievements.
This is what Spielman had to say after his induction into the Ring of Honor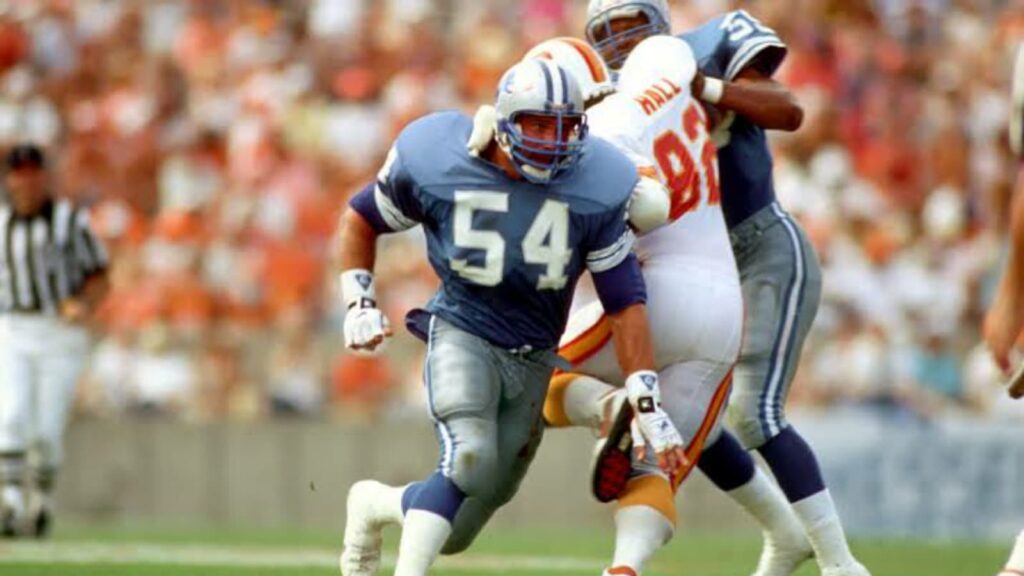 Spielman cited, "Anytime you are recognized for an individual award, as a part of a team-oriented pursuit, your immediate thoughts go to your family, teammates, coaches and all of the people in the organization. My time as a player was defined by these great relationships I forged, and I realize that they are the biggest reason for any success I may have had. It truly was an honor to represent Lions fans around the world, the city of Detroit and every Lions player past, present and future for eight great seasons. I was and always will be a part of One Pride."
Spielman was drafted into the team in 1988 and from thereon he would be playing an incredible 8 seasons for the organization and will be leading the club in the number of tackles. He is Detroit's ace in career tackles with 1138 tackles. He also bagged the Pro Bowl selections a staggering four times in 1989, 1990, 1991 and 1994. He was named MVP by his comrades. Till the time he played, the Lions made four playoff appearances, grabbed two NFC Central titles and also booked a berth in the 1992 NFC Champions Game.
Rod Wood, Detroit Lions Team President and CEO, cited, "The Detroit Lions could not be prouder of Chris Spielman's accomplishments on the field and in the community. He was pivotal to the success the team enjoyed during his time as a player and his induction into the Pride of the Lions cements his place in our history. We are thrilled Chris has rejoined the organization as a key member to build the future and we are proud to present him with the highest individual honor we can give to a Lions Legend."
Also read: Tom Brady Propels Crypto To The Moon As Showcased By His…