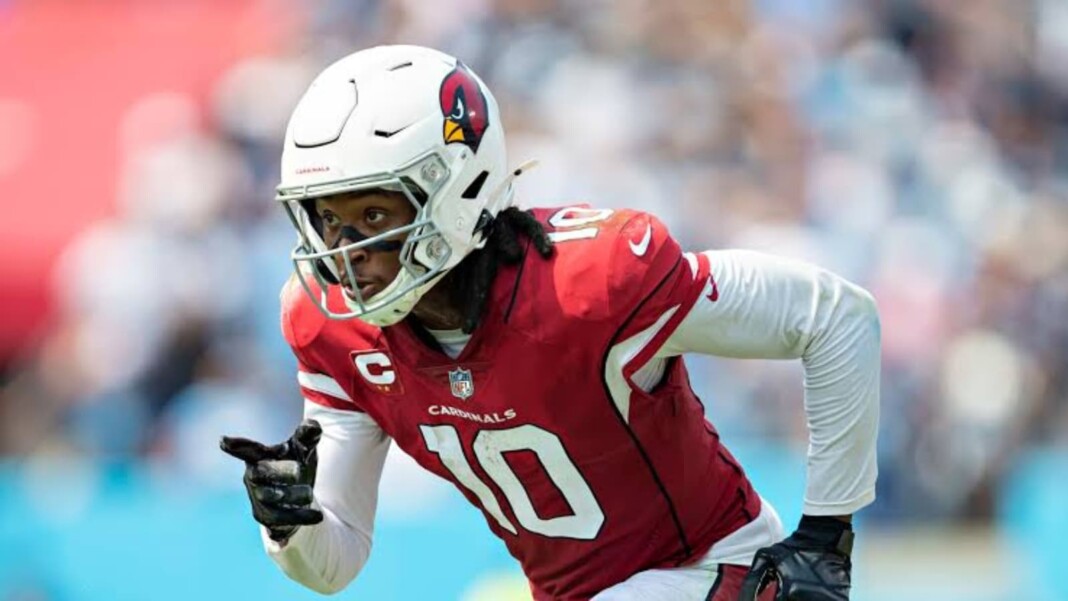 DeAndre Rashaun Hopkins is a name to reckon with in the world of American football. The wide receiver who features for the Arizona Cardinals in the NFL. The experienced campaigner shot to fame when he was selected by the Houston Texans in the first round with the 27th overall pick in the 2013 NFL Draft.
After an extended stint with the Texans where he achieved a lot, the superstar was roped in by the Arizona Cardinals in 2020 and he has well and truly proved his franchise's decision absolutely right. The star wide receiver recently created a pretty magnificent NFL record.
'In all seriousness, that's a great accomplishment': DeAndre Hopkins on completing 770 interceptions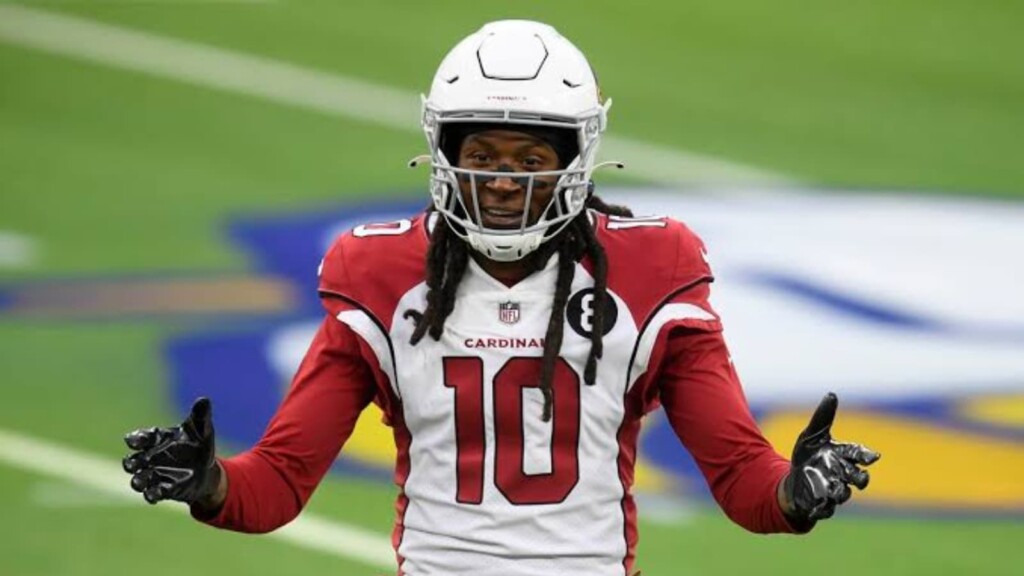 In a well-deserved victory over the San Francisco 49ers, Hopkins created a unique record after making as many as six interceptions. He went past his former Arizona teammate Larry Fitzgerald for the most catches in NFL history before turning 30 which truly is a monumental achievement.
The 29-year-old who entered the game with 764 interceptions, finished the day with 770. After the game, while talking about his achievement, Hopkins made a hilarious remark. He said, "I got to thank all 20 of my quarterbacks," he said with a laugh.
He went on to add that he must reward all of them with something special like a watch. "I should buy all those guys something like a nice watch," he stated. After making the joke, Hopkins claimed in a serious tone that this indeed is a special achievement. "In all seriousness, that's a great accomplishment," he said, as reported by Sports Illustrated.
"Honestly, I just I just go out and play ball. I just want to win and be reliable for my team. I really try not to look into that stuff; just go out and work and keep my head down," he further added. With Hopkins going as strong as ever and the team looking in good touch, the Cardinals will back themselves to deliver impressive performances in the future as well.
Also read: 'We deserve transparency': Lawyers representing former WFT employees call for investigation findings to be released after Jon Gruden's resignation