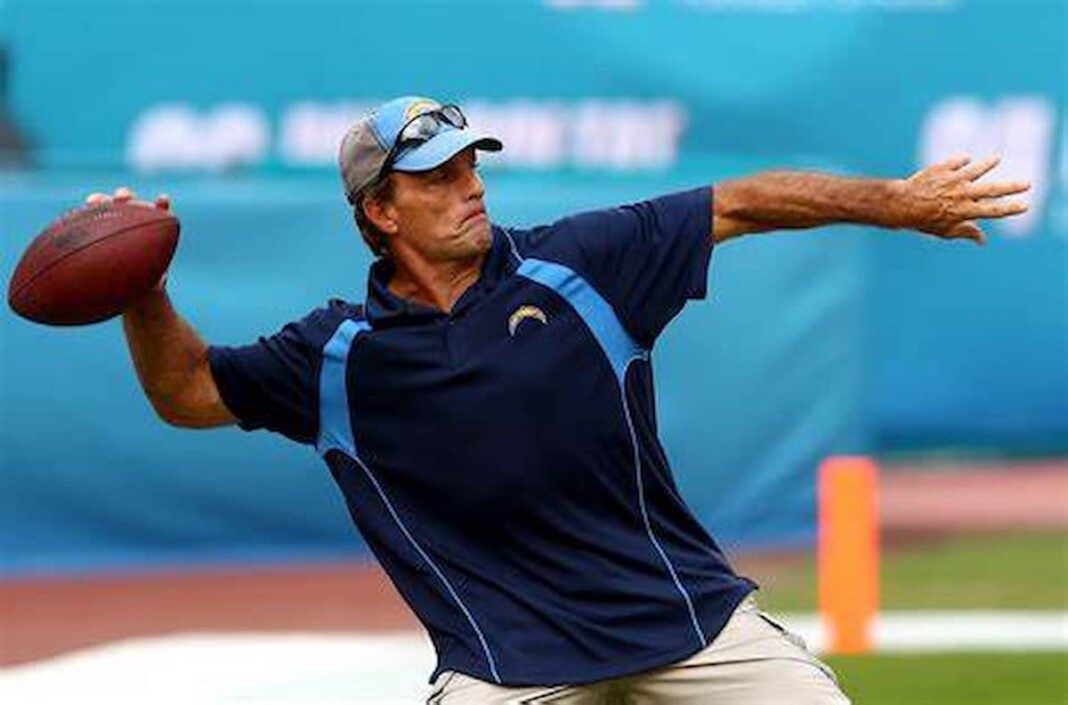 Safe to say that Dough Flutie is one of those quarterbacks who made NFL fanatics believe that it is not important to be over 6 feet in order to stamp one's authority as a quarterback. Having won three Grey Cups, three Grey Cup MVP Awards, Six CFL Most Outstanding Player Awards and NFL Comeback Player of the year award in his illustrious 21-year professional football career in the United States and Canada.
To those who are not aware about the facts, Doug Flutie had more than 40,000 yards, 270 passing touchdowns and 70 rushing touchdowns to his credit in the CFL. Eventually he was picked up by the Buffalo Bills in the NFL as a backup quarterback ahead of the start of 199 season. After which he signed for the San Diego Chargers in 2001. Eventually Doug Flutie re-joined the New England Patriots in 2005. In 2007, he was inducted into the College Football Hall of Fame.
Doug Flutie Appreciates Patrick Mahomes' Unorthodox Skills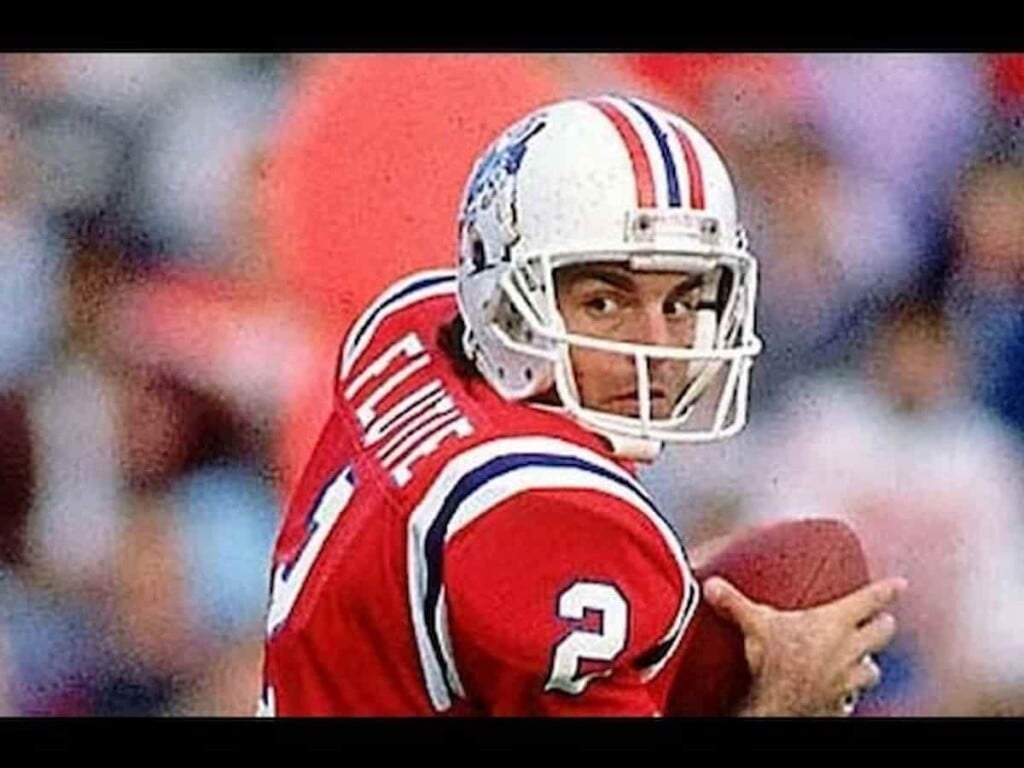 On a recent occasion, Doug Flutie was in conversation with Betway's Guy Giles wherein he was questioned upon a player who he loved to witness in action on the field. The obvious choice was Arizona Cardinal's Kyler Murray because of the height of the two players. But to surprise everyone, Flutie picked a player whose style of playing is quite unorthodox and is able to pull out the solutions for all questions.
Moreover, Flutie compared his playing style with that of Patrick Mahomes and even appreciated the 26-years-old's athletic ability.
"I love watching Patrick Mahomes, because he validates all the stuff that I tried to do," said Doug Flutie. "I was a shortstop in baseball, so I threw side-arm passes, jump passes. Just get the ball to the receiver however you can. But the thing that he does, that I did exceptionally well in Canada and transferred somewhat to the NFL, was when they'd overload blitz you. Everybody's been coached all their life to get rid of the ball, but what Patrick Mahomes can do, because he's so darn athletic, is drift and give ground.
"He can buy that extra second, second-and-a-half, not scrambling, but drifting away from the rusher coming at him, and still throw a corner route, still throw a post route, still throw a go route. Being able to still throw the ball up the field, even though there's an unblocked guy coming at you, it creates so many issues for a defense."
The 58-years-old then went onto opinionate upon the though-process of the modern-day NFL fans. He gave the example of Kyler Murray.
"The fact that Kyler Murray was a top draft pick says a lot," said Flutie. "I think they're realising that with the offenses today, the athletic guy at quarterback is an asset, that the height is really not that big of an issue."
Doug Flutie Reveals the Experience to Play Alongside Legendary Tom Brady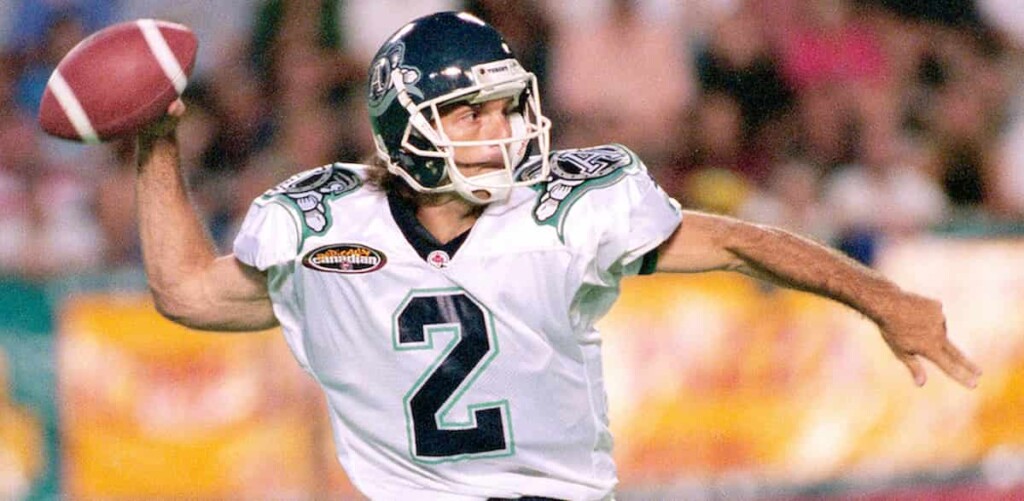 As mentioned earlier, Doug Flutie was one of the most influential players from the late 90's. Having proved his critics wrong even when he was under 6 feet, the former New England Patriot quarterback went onto play alongside some of the greatest ever players in the league. One of which was Tom Brady, for whom he revealed his excitement before the start of the upcoming season.
"I get really excited about Tom Brady," Flutie Urged. "I played one year, my last season, with him in New England. And when he made the move to Tampa, I was really intrigued. Of course, he knew what he was doing. He went to a team with a great defense. He had weapons around them, he didn't have to be the entire show, although he always is. And he goes somewhere to win the Super Bowl."
He added, "So now, I'm just intrigued again. Can he do it again? They're reloaded. They've got all these weapons. That's pretty exciting for me to see what's going on there."
Unfortunately when Flutie and Brady were teammates, they could not win the Super Bowl. However, Flutie did end up revealing that Brady was one of the key reasons why he decided to join the New England Patriots in 2005.
"I went to New England thinking get the pompoms out, cheerlead for Tom and have him win a Super Bowl ring before I retired. That's what I was hoping for. But it's amazing to think back in '05 that Tom Brady was already a legend."
Lastly when talking about the New England Patriots, Flutie did reveal his excitement to see his old teams perform in the 2021 season. He ended the topic by mentioning rookie quarterbacks, Trevor Lawrence and Mac Jones as one of the most ideal youngsters to look for in the 2021 season.
Also Read: Who are the preseason NFL Favorites for the Superbowl in 2021?
Doug Flutie Reveals His Perfect Quarterbacks According to Different Aspects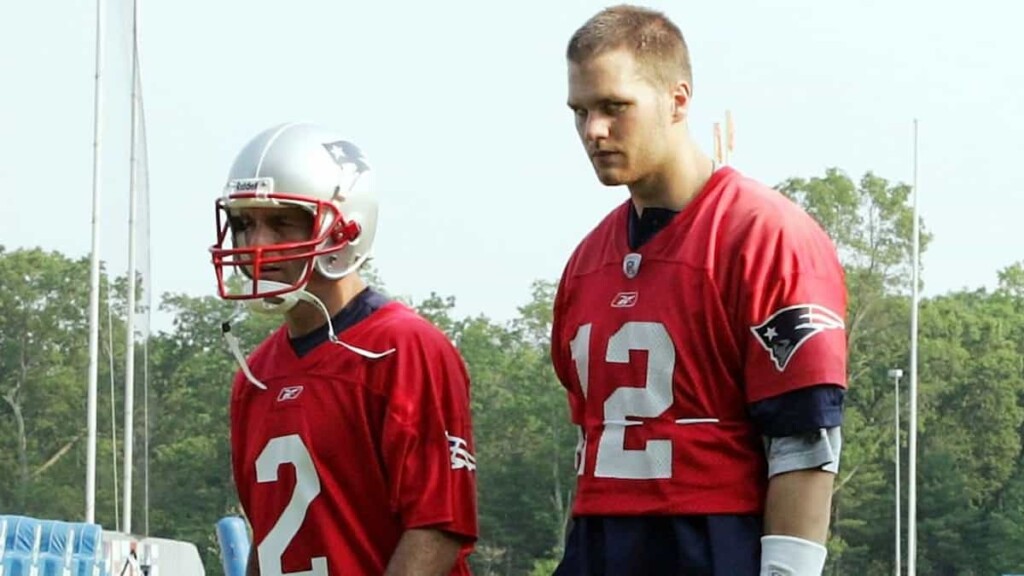 Accuracy– Flutie named his former teammate in San Diego Chargers, Drew Brees as the most accurate thrower he has ever seen. The former mentioned that Brees did not have the most powerful arm in the league, but his precision of the game was his USP.
Arm Strength– Flutie reckoned John Elway has the player who could break the fingers of his teammates by throwing a strong pass. Although he did not do that much in the game, but it was an asset to have a guy possessing that trait.
Football IQ– Undoubedtly, Flutie mentioned Tom Brady as the greatest player owning this characteristic. Although the former quarterback did mention Peyton Manning, but as he never got a chance to play alongside him, he chose Brady.
Toughness– Doug Flutie was quoted by Betway stating,"I'll go Brett Favre. Brett's one of those guys who validated the way I played the game. He played with injuries, he played through stuff, he started no matter what. And my attitude was you never let your backup get on the field. Brett was that way and epitomised it, and I just I loved the way he played the game."
Athleticism– Already mentioned above, Flutie was in awe of Patrick Mahomes' athleticism and quality to produce the unthinkable by his unorthodox style.
Also Read: Top 10 NFL Quarterbacks with Highest Salary