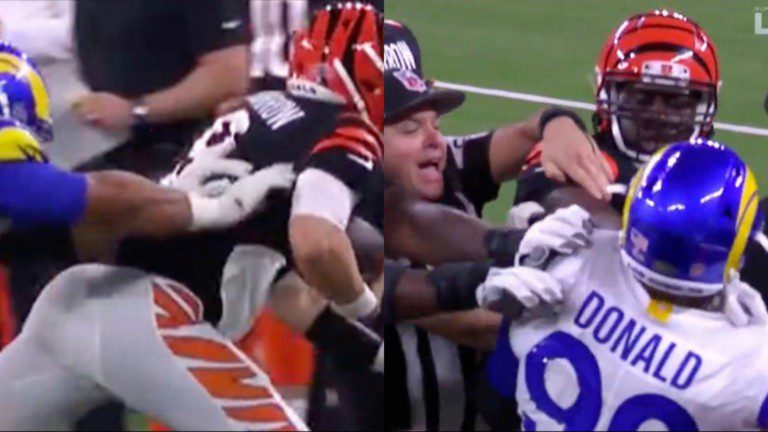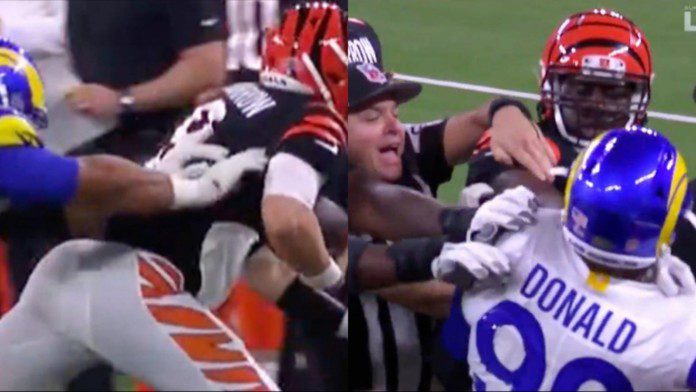 Aaron Donald and his Los Angeles Rams defense are learning what it's like to have to stop the magic of Joe Burrow and the Cincinnati Bengals in Super Bowl LVI.
While they had a solid first half, they came out in the second and immediately gave up a big score to lose the lead they had. While there was some controversy to it, no flag was called for offensive pass interference and the Bengals score stood.
Right after that, Matthew Stafford led his receiver a bit too far forward resulting in a pass that was tipped off his hands and right to Chidobe Awuzie.
What resulted was a very frustrated Aaron Donald coming back on the field and he took some of that out on Joe Burrow.
Related: "The Cincy Special"- Bengals fans go wild after Joe Mixon creates a special record with his 1st career touchdown
Aaron Donald takes on the whole Bengals offense after getting a hit on Joe Burrow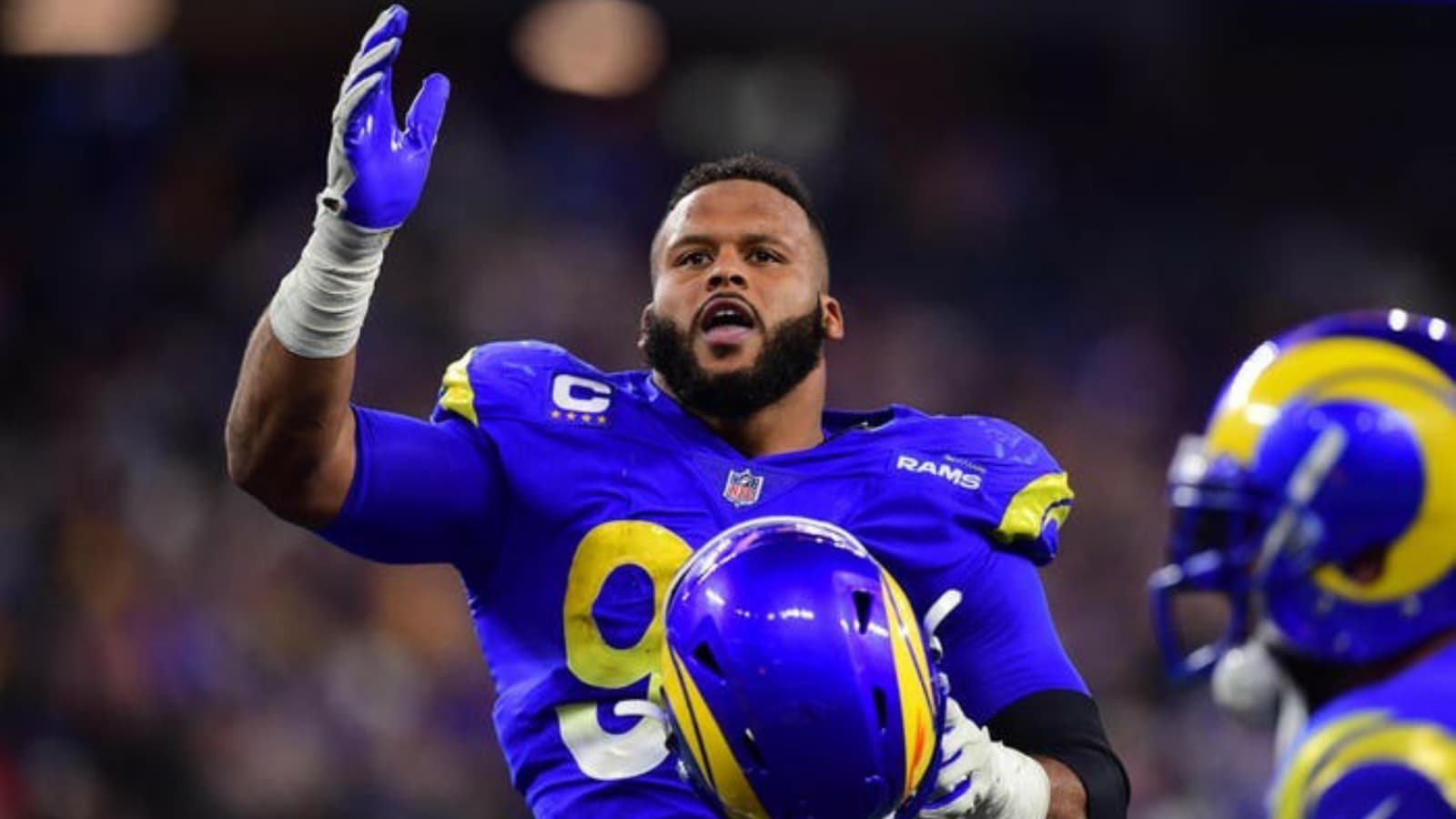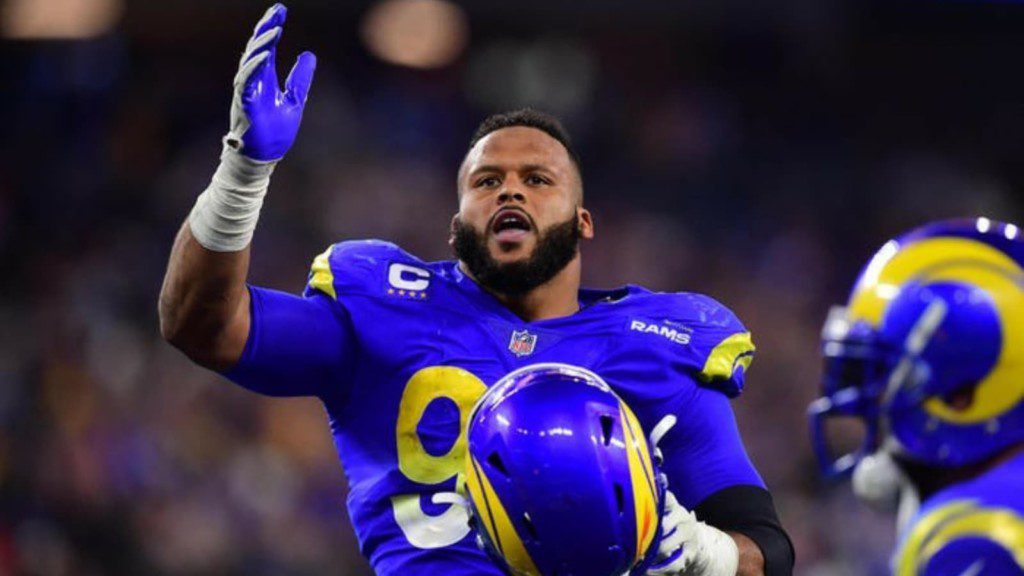 In a play where Joe Burrow was very clearly going out of bounds, Aaron Donald made an effort to get him to the sideline quicker than Burrow was expecting. While the play was certainly clean, the Bengals didn't exactly like seeing their quarterback getting hit.
While it was clear the Bengals weren't very pleased with Aaron Donald, nor were some of the fans watching the altercation.
Angering Aaron Donald could result in more penalties but in all likelihood, it will only fire him up even more and he'll have an even bigger impact on the game. He showed just that on the same drive where he sacked Burrow again to force a field goal and minimize the damage from the Rams turnover.
Also read: "Can't write a better story" – Twitter goes crazy as Odell Beckham Jr scores the first TD of Super Bowl LVI